We will be hosting river cruise evenings in Dunedin and Alexandra with Tony and Jessica respectively on 6 June from 6pm. These will not be limited to one cruise line.
E-mail dunedin@hot.co.nz or alexandra@hot.co.nz to secure your spot.
To book a consultation with a House of Travel Otago cruise specialist in Dunedin, Alexandra, Oamaru, Wanaka, Balclutha, Cromwell or Queenstown please refer to the contact details here. 
A river cruise through Europe presents a chance to glide peacefully along calm waters exploring quaint and charming inland destinations. With a relaxed and laid-back atmosphere, you can get to know some of the region's most loved destinations in a truly authentic way. It's not often you get such a genuine look at the rural and small-town life of so many countries in one journey, not to mention doing so in comfort as you travel with your floating hotel wherever you go. Peace, serenity and utter tranquillity are just some of the hallmarks of a river cruise through Europe, making it an idyllic escape from reality.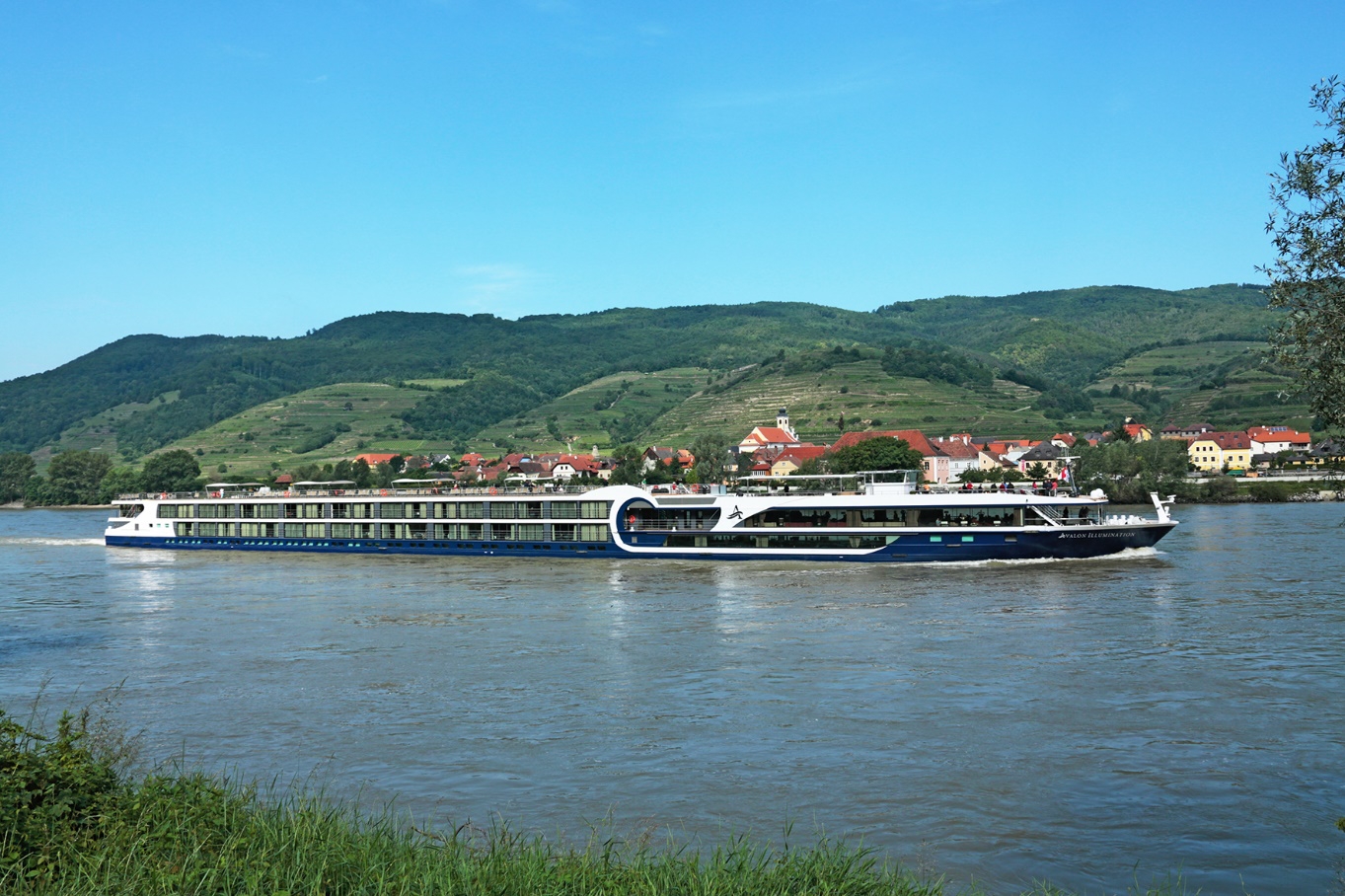 Once limited to a short sojourn on a limited section of river a European river cruise has now come to be most closely associated with a 15-day journey from Amsterdam to Budapest or vice versa. This journey has become the most popular option and first choice for many travellers from Otago. Only made possible by the construction of the Main Canal in 1992 linking the Rhine with the Danube the journey features the iconic castles and romance of the Rhine along with pristine medieval villages and scenery as unspoilt as you will find in Central Europe. However Central European cruises have been joined with options across many European rivers. Further, once seen as the preserve of people with sizeable disposable income, there are now options that will satisfy most budgets while the rivers and scenery remain unconcerned at how much your cabin cost. There are also now options for all ages with the introduction of U by Uniworld designed for 18 to 45 year olds. As with most forms of travel involving choice your local Otago House of Travel specialists are there to work with you in choosing the cruise company, cabin type and itinerary that will realise your ultimate cruise experience. There are several cruise lines available but the one thing that is unalterable are the rivers and scenery of Europe. So, what's it like? One of the less onerous tasks of working for House of Travel is gaining first-hand experience. Over the last year Tony (Dunedin) and Jessica (Alexandra) have completed cruises along the Rhine from Amsterdam to Basel and the Danube from Passau to Vienna both on Avalon in Panorama Suites.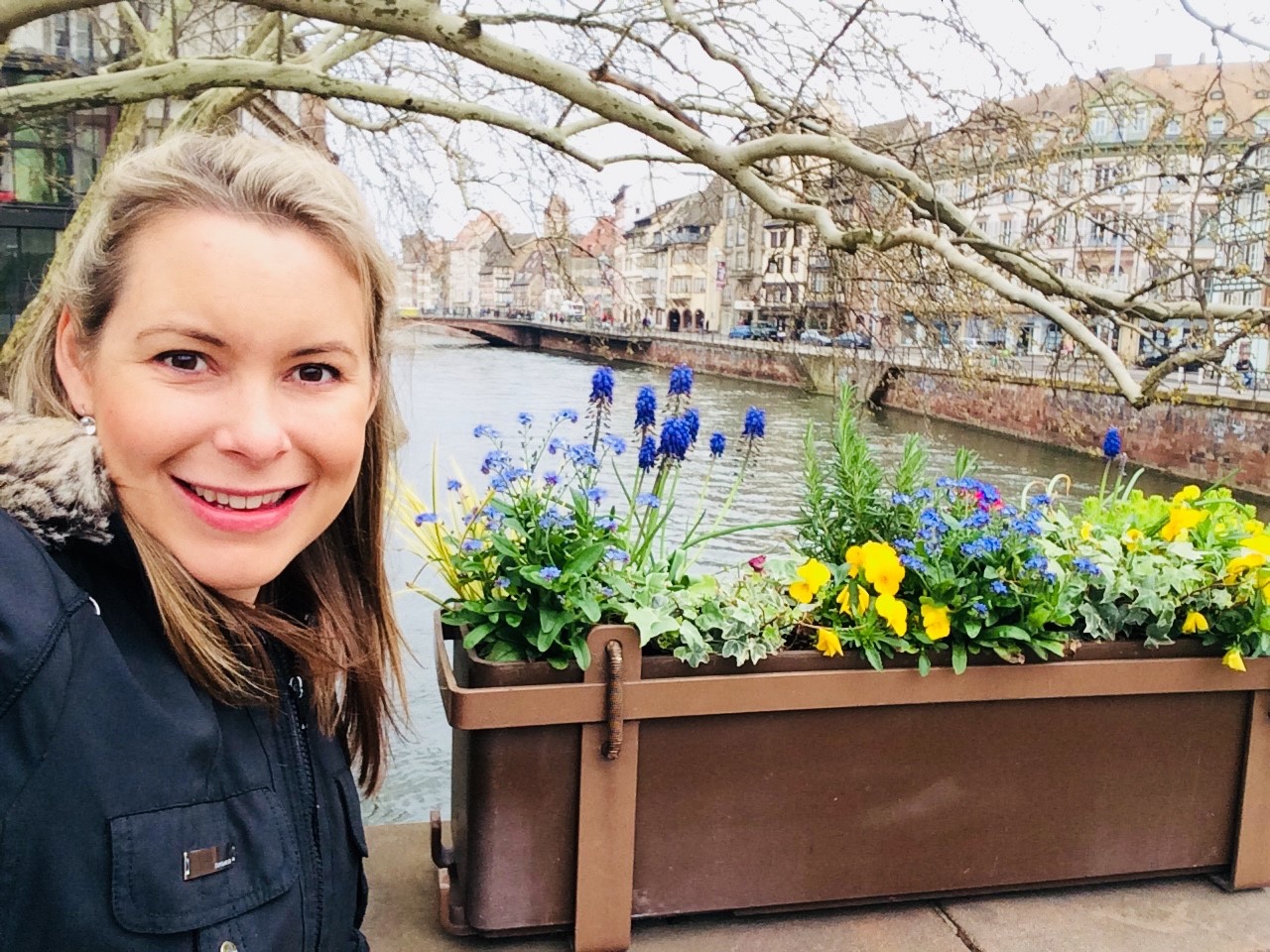 For Tony on entering his suite the initial reaction was "gosh that's quite small!". However, once the suitcase was unloaded and under the bed the reality is there is plenty of space once you are organised and a bit of discipline imposed. There are no balconies on Avalon ships but with a complete floor to ceiling sliding door there really is no need. Most people will immediately explore the ship visiting the main lounge, dining room, obligatory gym, the coffee lounge and the all-important open deck on the top of the ship. Unlike ocean cruises the focus of the experience is outward along the river and in the cities you visit rather than inward towards shows, restaurants and a variety of entertainment.
On a normal day breakfast will be available 0600 with shore excursions normally leaving between 0830 and 0900. If you wish to explore independently you can head off at any time. Perhaps even make use of the motorised bicycles many cruise lines carry. With Avalon in each port there are local guides who will give an easy paced walking tour for about 1.5 hours of the city, town  or village you are docked in. Generally, the guides try not to overload you with too much. After your guided tour you will either return to the ship and then cruise for a couple of hours to the next port or if the ship is staying put you will have free time in the afternoon to keep exploring and will be advised when the ship will be leaving. Dinner is around 1900, with the cruise director outlining the following day 15 minutes prior. Dinner with Avalon includes drinks (beer, wine and soft drinks) during meal times but this does vary between cruise lines from all inclusive to non inclusive.  Meals in the main dining room are al a carte so a menu is given with the choice of 3 entrees, 2 soups, 4 mains and 4 desserts. The tables are either set for 2, 4 or 6 people. 
Every evening (normally right before dinner) the cruise director gives a 15 minute run down on what to expect the following day. He or she will advise the breakfast times, what time the ship will dock and what time the tour will depart the ship. They will advise what might be seen from the ship if it is sailing that day or the time for lunch or any evening entertainment and dinner times. A copy of 'The Daily' will also appear in your room while you are at dinner which will give a timed itinerary for the day.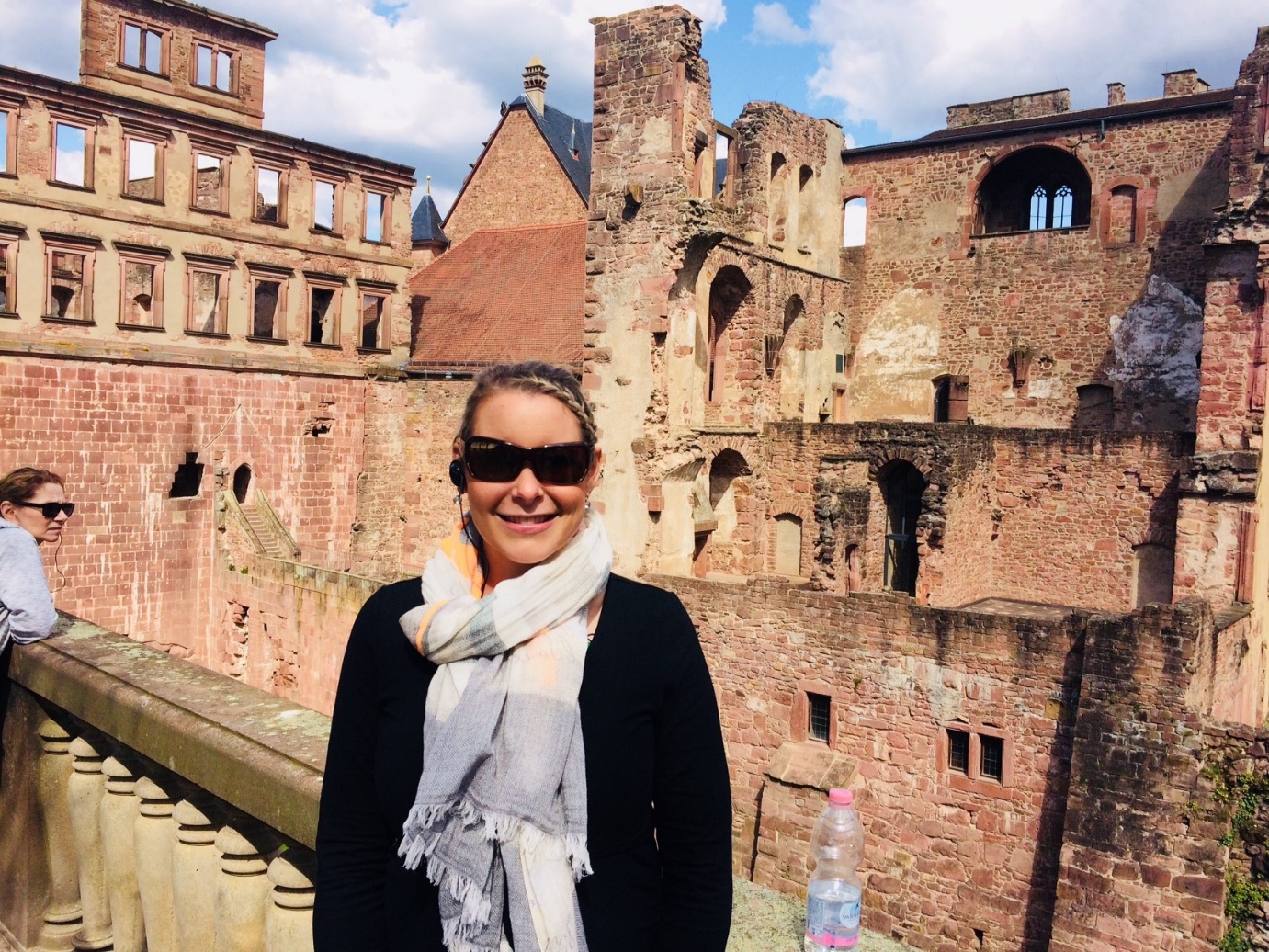 All cruises will offer shore excursions. An important feature of selecting your cruise is comparing the relative value of inclusions against what you are actually likely to do. In an extreme example if you had no intention of doing any shore excursions or choose to be completely independent at all stops there is little point in booking an all-inclusive cruise. Conversely if you were interested in undertaking a shore excursion at every stop then an all inclusive version should be a major consideration. Some cruise lines, such as Avalon, do include some shore excursions by way of orienting their guests, then you can choose to purchase additional shore excursions if you wish. One of the very best days on Tony's cruise was a shore excursion from Linz in Austria to Cesky Krumlov in the Czech Republic, a one hour drive.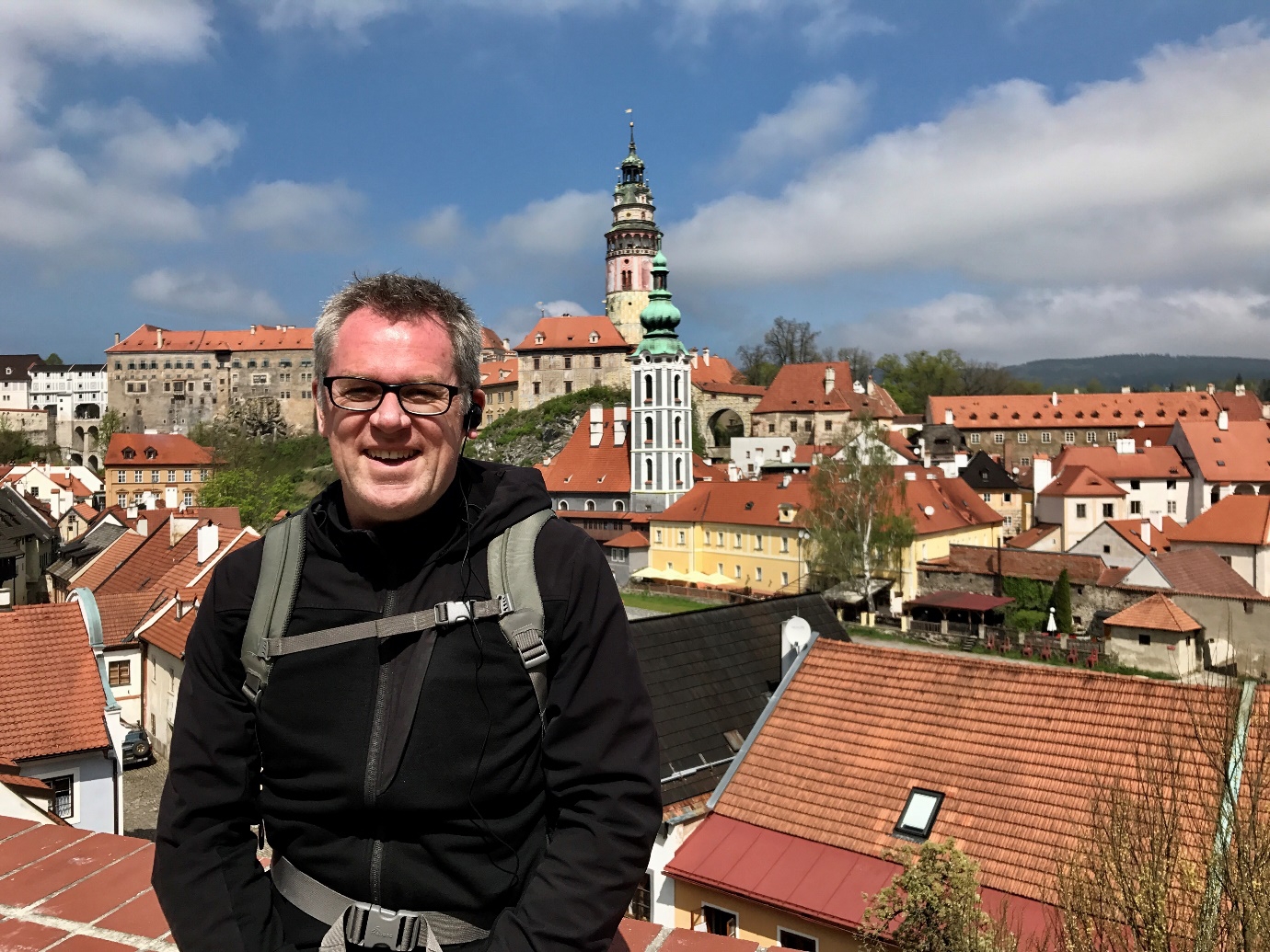 All shore excursions are generally conducted by highly qualified local guides. For Tony the  history of the town was interesting but it was the guide's description of her upbringing under communist rule that was compelling. The very idea that you could have no idea of what life was like or that life even existed beyond a barbed wire wall is fascinating. As she pointed out she had no problems with her upbringing, she was loved and happy but grateful now for the opportunities her children now have. Descending into the town and towards the river, the sun came out and Cesky's magic was there for all to see. Every turn revealed a vista worthy of a photo, it really is a sight to behold and highly recommended. Post tour there was time for lunch and additional sightseeing and shopping. The Eggenberg Monastery with their own brewery and very passable goulash would be a good way to spend the rest of your time here. Further highlights awaited, the small medieval village of Grien, the stunning Wachau Valley, the monastery in Melk and it's jaw dropping church, picture perfect Durnstein and finally Vienna.
For Jessica, and mostly everyone else who cruises the Rhine, the section from Koblenz will be the highlight. The day starts with a visit to Koblenz where the Moselle meets the Rhine followed by cruising through the Rhine gorge to Rudesheim. Koblenz has had a very eventful history with its castles, fortress walls, towers, town squares and monuments there is a story for every significant moment in history. On the river and with more castles over this 40km stretch than anywhere else in the world it is easy to see why this is considered to be a highlight for most. Throw in perfect weather and a pace to truly absorb the surroundings this is where river cruising truly comes into its own whether it be the Rhine, Danube, Douro, Seine, Gironde or Rhone. There is no better way to visit the area than to sit on the top deck and watch the world go by … castles, fortresses, vineyards, thatched roof villages, colourful buildings everywhere you cast your gaze.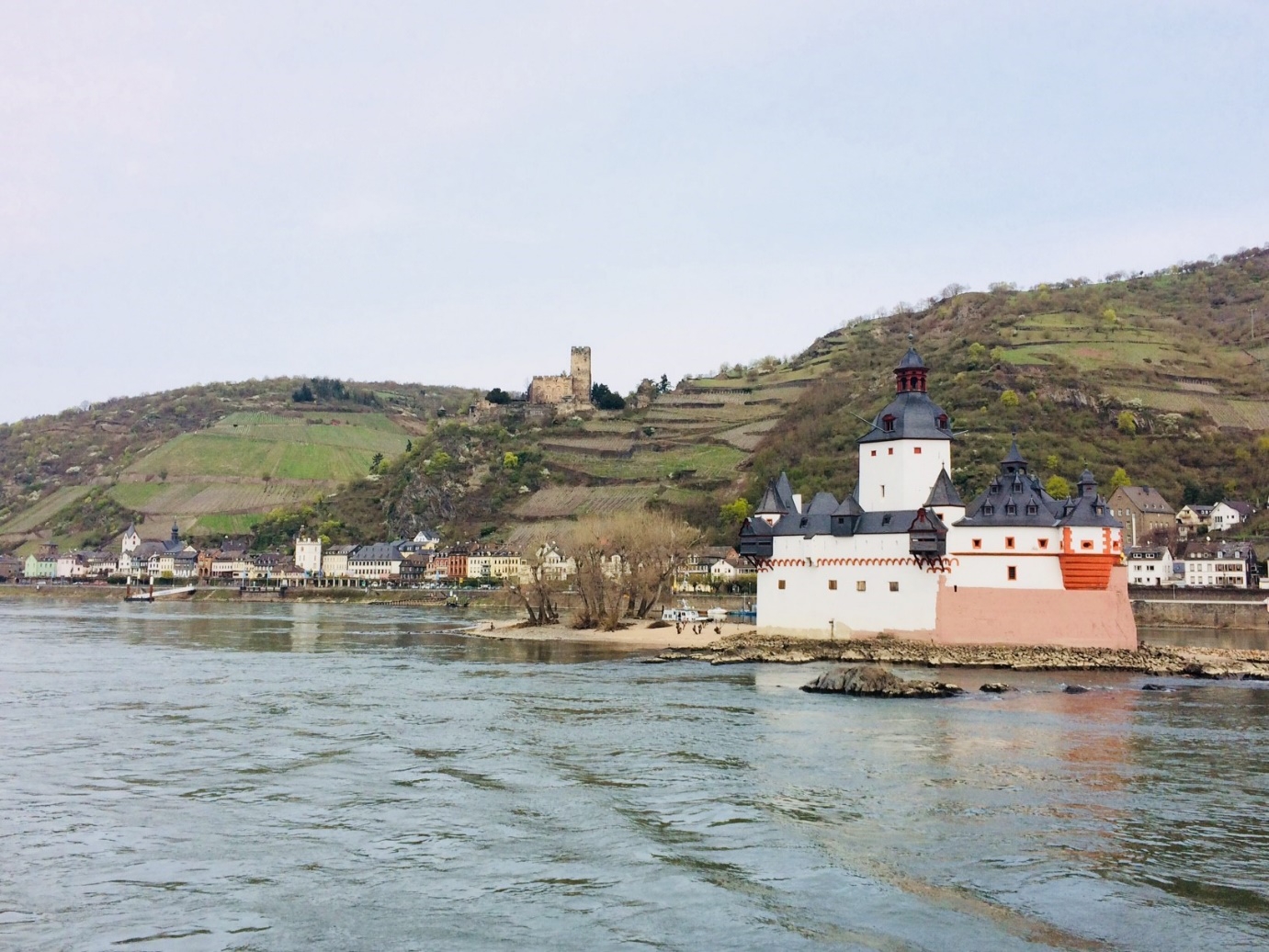 When it comes to the kind of vibe you can expect on board, river cruising ships are warm, inviting and intimate, usually catering for anywhere between 100 and 200 passengers. That means you can rest assured you'll get personalised and attentive service, with knowledgeable staff always willing to impart their local knowledge and experience, and go the extra mile to put a smile on your face. The staff on any cruise will go some way to making or breaking the experience. Both Jessica and Tony found the crew on Avalon of the highest order. By the end of day two you didn't need to remember what drink you had the day before because the staff were already preparing it! The little cleaning fairies were in and out of the rooms lightening quick, at least three times a day.
There's no question Tony and Jessica would cruise again. For Tony the key is ensuring the villages, cities and excursions all conformed with his interests and secure in the understanding that if he wanted to, there were no barriers to his own excursions. Jessica found the passenger demographic of particular interest. There were only Kiwis, Aussies, Canadian's and Americans on board with ages starting from the early 30s. Interestingly there were several people travelling as singles in their own cabin with friends or relatives or just because they wanted to without being penalised by single supplements. Another important consideration when selecting your cruise.
For more in depth detail of Tony and Jess's journeys check out their blogs here and here.