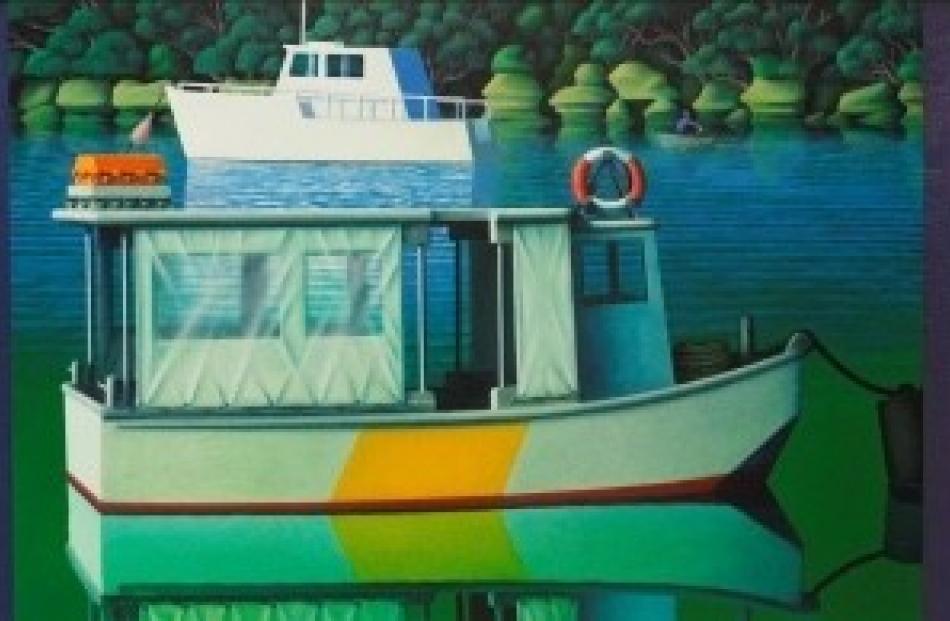 Opening on Saturday, July 4, is the Fifteen Years group exhibition at Gallery De Novo.
The annual winter show is larger this year than ever before, as it is a celebration of the gallery's fifteenth year.
Gallery De Novo opened its doors on July 6 2005, and was the product of many years planning for owners Richelle Byers and Liz Fraser.
Both Richelle and Liz gained degrees in Art History, and are graduates of Otago University. After several years overseas working in art galleries, they returned to live in Dunedin to raise their families. They became aware of the thriving Otago art scene and recognised the need for a gallery with a fresh, passionate, and honest approach to art.
Gallery De Novo has grown into one of Dunedin's leading galleries with an exciting and eclectic mix of talented New Zealand contemporary artists. The gallery's main focus is local New Zealand artists and they continue to support and exhibit works of expat artists working abroad.
Gallery De Novo specialises in quality custom conservation framing, and has a large onsite framing studio. Helena Wills, Vicky Johns, and Venus Wyatt make up the team of talented framers at Gallery De Novo.
Over 60 new works will on display, from artists including John Badcock, Gemma Baldock, Julie Battisti, Michelle Bellamy, Juliet Best, Jane Blackmore, Jonathan Brough, Michele Bryant, Luke Calder, Greer Clayton, Mark Cowden, Stephanie Crisp, Janet de Wagt, Nic Dempster, Philip James Frost, Eliza Glynn, Frank Gordon, Maria Kemp, Kelvin Mann, Philip Maxwell, Ewan McDougall, Michelle McIver, Mark McLeod, Francis Nichols, Martin Platt, Suzy Platt, Anna Reid, Barry Robson, John Santucci, Michael Smither, Anna Stitchbury, Penny Stotter, Jenni Stringleman, Ana Teofilo, Ilya Volykhine, Geoff Williams, and more.
❏ FIFTEEN YEARS: From July 4-24; Gallery De Novo, 101 Stuart St, Dunedin. See www.gallerydenovo.co.nz for more information.