That's what a good outdoor space should provide all year round: an investment in your family and also your lifestyle.
A great outdoor garden really adds value to your property. It's not just the house that wows us, it's usually the whole package.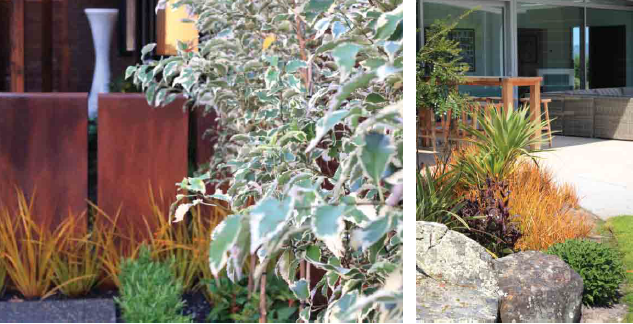 We all look at amazing homes, but what we are really looking at is the landscape. It's all this that combines to put some serious investment back into your most valuable asset.
So how do we make the best of our outdoor spaces? First off, if you really want to add some value, make sure you get some help. Use professionals for both the design and construction, as a fresh set of eyes and a creative design can really make the best out of the space you have. And make sure that you use quality materials and that it's built right to stand the test of time.
With busy lifestyles and less time to garden, the real focus for value can be on year-round usable space. The use of low maintenance hard surfaces and decks can allow for year-round dry surfaces. The placement of overhead structures, heating and lighting can make the outdoor entertaining space a real feature of the property. Everyone likes entertaining and there is nothing better than a wine or beer outside around the outdoor fire with friends and family.
There is also a movement back to self-sufficiency, and vegetable gardens and edible gardens are a great asset to any space.
By building easy-to-use raised beds, and placing in, perhaps, a glasshouse, will allow for easy care growing, while not being so reliant on the supermarket for fresh fruit and vegetables.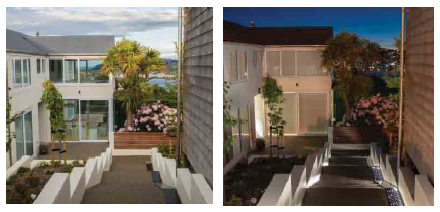 Don't over invest, but rather look at your individual position. Is the property your dream home, or is it just a stepping stone, as each has its own challenges. If you are in for the long haul, you can design your garden around your wants and needs, without the thought of "will I get this back next year when I sell?'' It is a good chance to spend money on you and your family. But if it is short term, there is no point in investing big money without the prospect of getting it back, so it is more important to get it right.
 
In the end it's up to each individual to seek help and to invest in their own property. But by seeking professional help in both creative design and a quality build, the end result should really add value to your landscape.
(Wayne Butson, Design + Garden Landscapes)