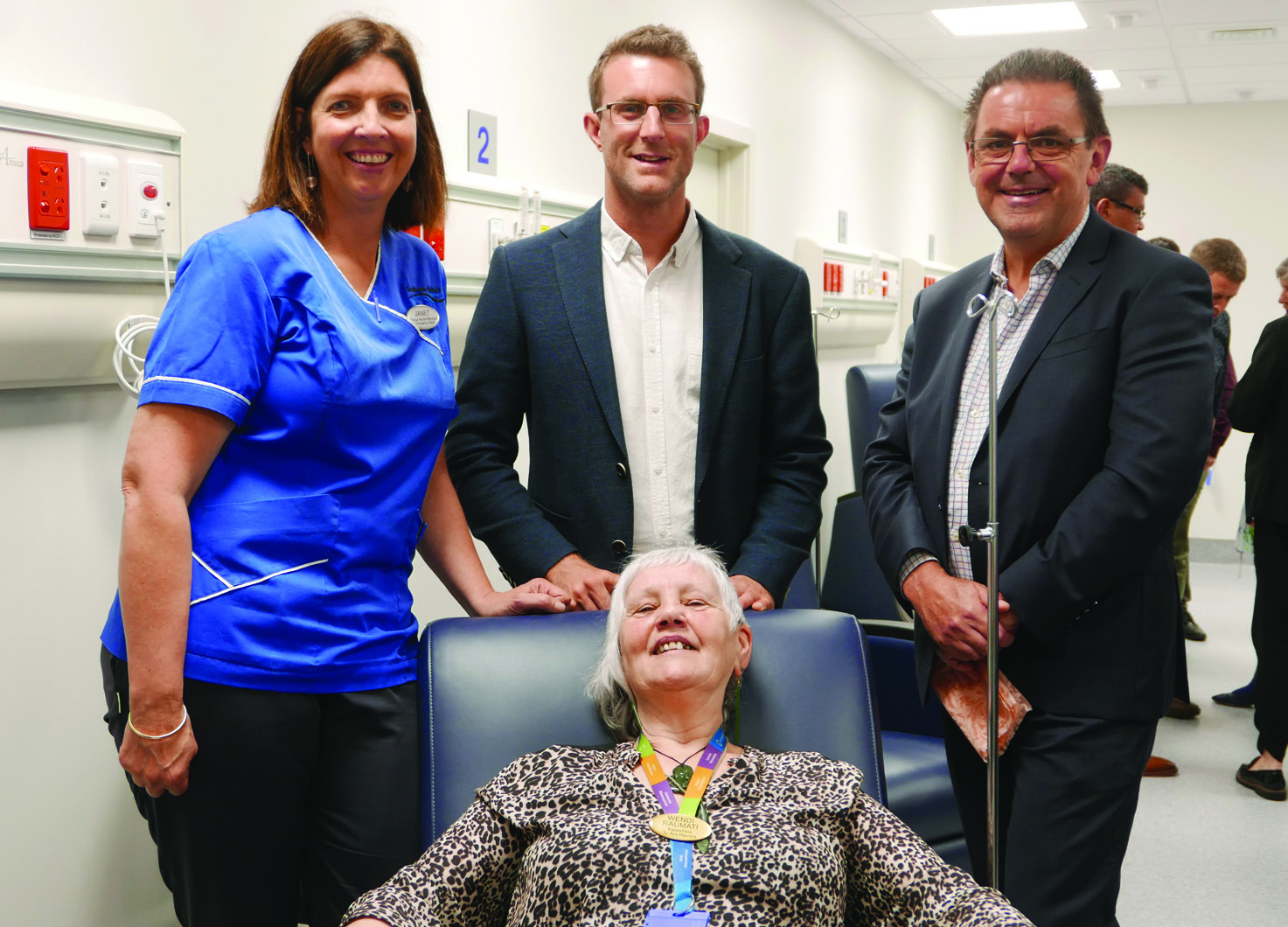 Dunedin Hospital Emergency Department is putting an end to patients lying down on trolleys and stretchers if they are well enough to sit in a chair.
A new Ambulatory Care Unit in Dunedin Emergency Department was officially opened this week. The area has eight relaxing chairs and allows patients who are able walk and who are not confined to bed to have a comfortable space while they are seen by the Emergency Department team.
The new area was created following a successful "Fit2Sit" trial last year in the department where one bed space was converted into two chair spaces.
"Looking after patients in this way is really progressive and puts the Emergency Department at the forefront in delivering care," says Clinical Director of Dunedin Hospital Emergency Department, Dr Rich Stephenson.
Charge Nurse Manager, Janet Andrews says she's delighted with area has opened. "Having chairs instead of beds means more patients can be seen in the emergency department as two chairs take the space of one bed, and it allows beds to be freed up for our patients who are too ill to sit in a chair."
"Patients also benefit by staying as active as possible – if they are independent they are more likely to go home sooner."
Check out these other Better Health South Stories:
Update from the Acting Chair
Books for Babies celebrated
Public Health officials urge safe handling of potting mix
Free catch-up on measles vaccination for 15- to 30-year-olds
Southern doctor finalist for Clinical Educator of the Year Award
Extra funding a great result for SDHB
Southerners with cold/flu symptoms urged to get tested