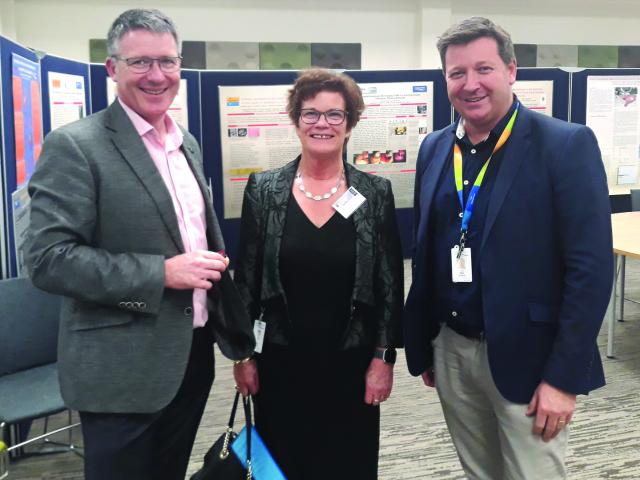 A new $1.5 million study hub at Southland Hospital was officially opened last month. 
The hub is a partnership between Southern DHB and the University of Otago and is on the ground floor of the recently renamed Southland Learning and Research Centre, on the hospital campus.
The hub has been developed to encourage more collaboration between the various health disciplines, and the University and DHB, in training and research.
 
Southern DHB Commissioner Kathy Grant says the hub is the latest step in the long-standing partnership between the university and the teaching hospitals in the district.
"This highly-valued relationship has long been at the heart of specialist care at Dunedin Hospital, and since the merging of the DHBs has extended to Southland Hospital, with many staff who share roles as clinicians and academics. It is fitting that we now have a dedicated study space to support this important work.
This development will benefit the future generation of medical professionals, and ultimately the people of the Southern district."
 
Southland community groups will be encouraged to use the new centre as well, for a range of purposes that could include video links to public lectures in Dunedin, information evenings for potential Otago students and public meetings.