Reformed Church of Dunedin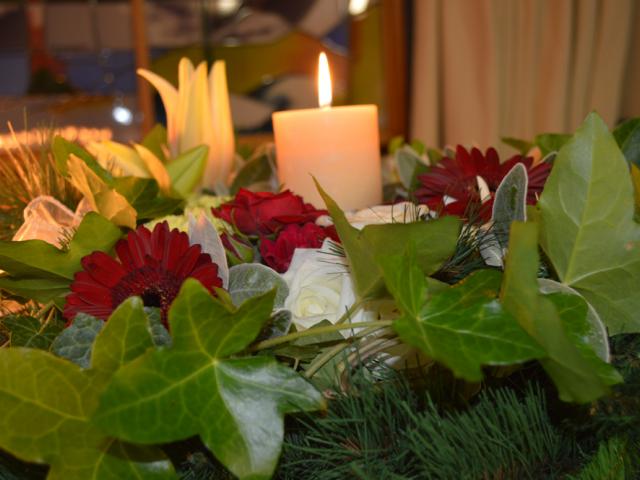 Who will we worship?
Wise Men: We have come to worship him. The Wise Men make the laborious trip from afar to come and worship this baby, the Saviour of the world. They realise that if he really is who he says he is, why would they not drop everything to find him? Wise men still come to worship him. However, Herod the civil ruler, knowing who this ''new-born king'' is, fears his rule will be usurped. He wants to be in control of his own life and kingdom. Not one stone will be left unturned in his pursuit to get rid of him, thereby maintaining his own rule. He wants the ''new-born king'' out of his life! Beneath all the festivities of the season, the Christmas story asks us, ''Who will we worship?'' We can so fill up our lives that we crowd him out. Like Herod we can try to silence him, remaining in charge of our own lives. Or, we can be ''Wise Men'' and give our all to find this king and worship him?
Pastor Erik Stolte
Mornington Presbyterian Church
A plea for profound change
Grace Millane, we are sorry. All the other women and children who have suffered violence at the hands of men, we are sorry. We have been through this before and wrung our hands saying, ''this has to change''. And it hasn't changed. We are sorry. We tell people to show love and respect. We tell them that violence is not OK but, somehow, telling them doesn't change them. We tell ourselves and we don't change either. We are sorry. Something much deeper, much more profound, is needed. Our actions reveal our hearts and it is not pretty. How do we change our hearts? We have tried everything. And still we have these tragedies. What to do? We need a Saviour. We cannot do it ourselves. In our national sorrow and shame a voice says, ''There is a Saviour. There is hope. God knows our need. Christmas. A Saviour has been born''. But, are we too proud?
Peter Cheyne Mornington Presbyterian Church
Dunedin City Anglican
Merry Christmas to all
Happy Christmas! ''What has come into being in him was life, and the life was the light of all people.'' (from John 1) What a fantastic pairing — light and life. A partnership made in heaven even! And at Christmas they come together perfectly in the baby lying in the manger. And as this holiday season gives us long summer evenings, I pray that you may be filled with the life and light of Jesus Christ, God's gift to us and all people. My love and prayers to you all for a joyous Christmas and a peaceful 2019.
Bishop Steven Benford