Dave McKay (PhD) is set to facilitate Arai te Uru Kōkiri Training Centre's first Environment Māori course: Kaitiakitanga Pu Taiao.
"There is a lot of talk about 'sustainability', 'being green', being 'environmentally friendly', and 'looking after our environment', but not a lot of walking the talk", Dr McKay says. "My passion is about helping people better understand themselves living and learning as part of (not separate to) the world around them, in order to 'walk the talk': survive, be resilient, be well and continue sustainably. I believe the key to achieving this lies in traditional indigenous and 'common sense' understandings. My motivation and stake in this are my children, and their children's children's children."

​Dr McKay has extensive practical, 'real world' experience throughout Aotearoa-New Zealand, including horticulture, agriculture, hunting, hospitality, retail, recreation, amenity and landscape design, conservation, communications, heavy construction, building, project management, and he has taught at all levels (early childhood to tertiary) for over 30 years. His academic qualification spans education, environmental and outdoor education, recreation and amenity design, tourism, ecology, wildlife conservation management, Antarctic studies, indigeneity and socio-ecological sustainability.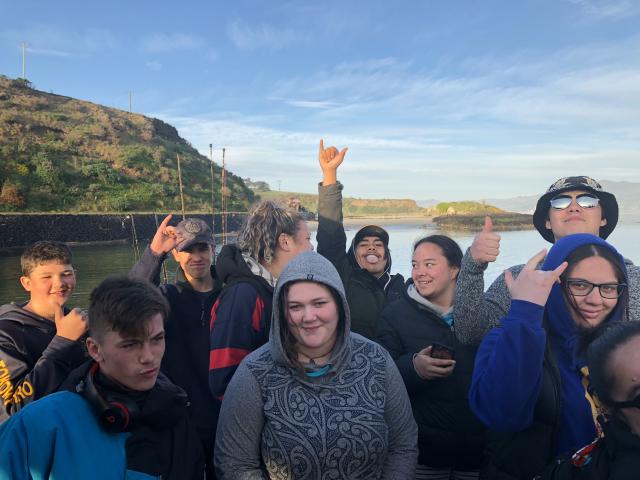 Arai te Uru Kōkiri Training Centre's exciting new Environment Māori programme kicks off on Monday 3 June 2019, with its Kaitiakitanga Pu Taiao course.

Matt Kiore is excited. Mr Kiore, tumuaki (manager) at Kokiri, said that the Environment Māori programme is a response to a need voiced in the Māori and wider community: "to up-skill and qualify people with the language, tikanga and skills to work in the outdoors, better understand the needs and the rules, and to manage and protect the world we love – cultural and spiritual – for the benefit of current and future generations".

"It's about making sure people are equipped with the knowledge, confidence and ability to measure and assess the complex information we as kaitiaki, community planners and citizens are often presented with by authorities, and make the right decisions as key stake-holders when it comes to our whenua and taonga or 'treasured resources'", he said.

Mr Kiore described Environment Māori as a fantastic, high interest bridge into formal learning and education at tertiary level, and a career path in environmental studies, employment and citizenship.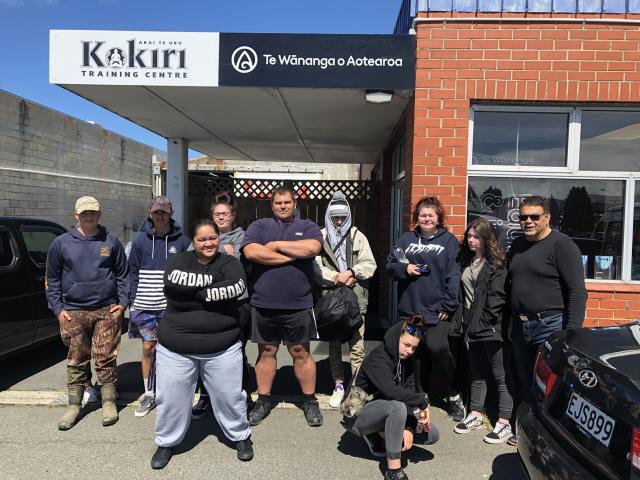 "It's about developing understanding of the roles and hands-on applications of traditional Māori and mainstream management tools in a guided process in practical, real-world, real-time settings", Mr Kiore explained.
Participants Kaitiakitanga Pu Taiao will learn environmental monitoring and reporting methods, how to design and carry out practical scientific investigation, and how to use such information in developing and critiquing scientific reports and management plans.
"Graduates will be equipped to develop informed responses to socio-scientific issues as kaitiaki, such as the likes of the 1080 debate, to ensure the well-being of the whenua, and so the well-being of current and future generations," Mr Kiore said.
Kaitiakitanga Pu Taiao is a 30 week, full-time level 4 course, starting on 3 June, 2019.
Applications for course enrolment are open.
Scholarships are available for those wishing to study who would otherwise be deterred from by the cost of study, or financial hardship, or for those students who are studying in order to provide support and give back to iwi, hapu, whanau or the community. Applications for scholarship are available on request.
The course is StudyLink approved.
The student fee component / cost for Kaitiakitanga Pu Taiao is $4500, which can be covered by scholarship upon application.
"It would be great if you are able to come in and talk about your enrolment for the 3 June course and any questions you might have," Mr Kiore said.
"Come and learn the language, tikanga and gain skills to work in the outdoors and protect the world we love!"
For more information about Environment Maori and Kaitiakitanga Pu Taiao, contact Matt Kiore or Dave McKay at the
Arai te Uru Kokiri Centre
, 51 MacAndrew Road, Dunedin or email
manager@kokiricentre.co.nz