FOSTER Hope Otago relies solely on donations from the community, so for Dunedin Casino it was an obvious choice to support the charity.
"We recognise the need for Foster Hope Otago in the region and the amazing work they do," Dunedin Casino general manager Karen Williams said. One service the organisation provides is backpacks for children going into foster care — often during traumatic circumstances. These contain essential items such as new pyjamas and toiletries, and symbolise the support and love Foster Hope Otago has for the children and their caregivers.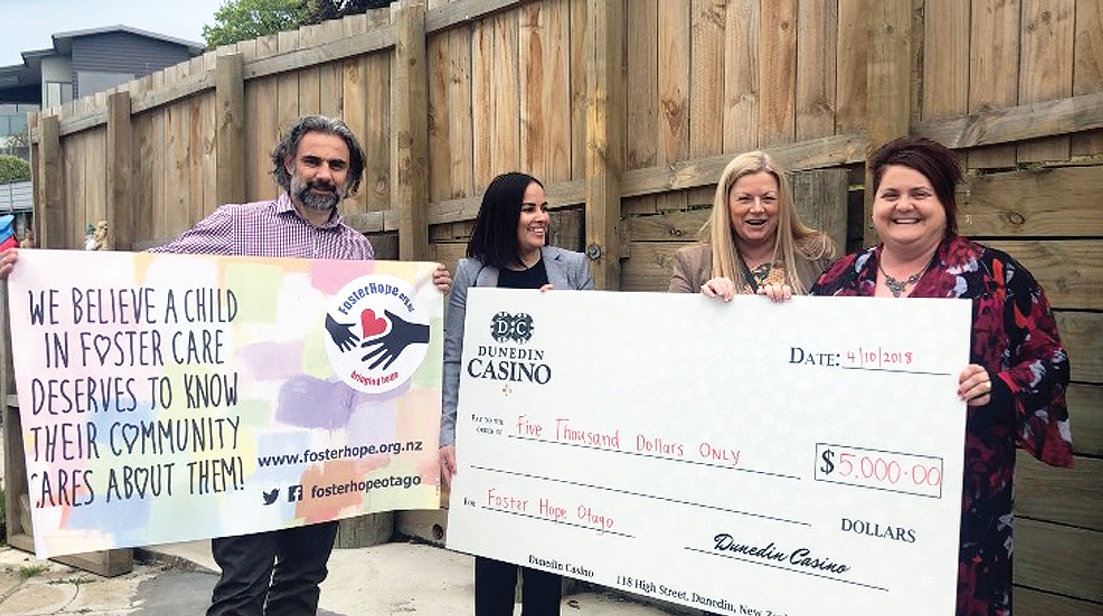 They usually require around 800 backpacks each year. That amount has already been given this year, and it's estimated another 200-400 will be required.
Foster Hope Otago's Juanita Williams said Dunedin Casino's $5,000 is the single biggest donation they have received, and it will make a huge difference to the organisation.
"Now we not only have enough to provide some joy at Christmas but also to fulfil the ever growing need for backpacks," she said.
How you can help Each backpack costs between $40 & $50, and includes items such as toothbrushes, sanitary items, pyjamas, and toiletries. These can be donated at any Southern Wide Real Estate office in Otago and Southland.
You can also help by donating money, collecting healthcare products and school items, or just by spreading the word.
Visit www.fosterhope.org.nz, find them on facebook, or call Juanita (03) 489-8162 or 027-489-8162