Town and Gown come together to celebrate the 150-year relationship between the University of Otago and Dunedin, with this year's Heritage Festival following the ''1869'' conference. 

The 1869 conference, which runs next week, aims to reflect on a ''historical moment'' across all fields of human endeavour in the humanities and sciences. 

Organised by the University of Otago the conference marks the founding of the university 150 years ago, and celebrates some of its accumulated knowledge and collections, from rocks, minerals, and fossils, to unique anatomical specimens. 

Conference talks, presentations, and exhibitions highlighting that history, and the university's importance to the city, will be held throughout the week, culminating in the Town and Gown Heritage Festival on Saturday and Sunday, September 28 and 29. 

On Saturday, a morning of public presentations will culminate in a keynote address by Science Gallery Melbourne curator Tilly Boleyn on how institutions can enhance their public engagement, at 11.30am in the St David's lecture theatre complex.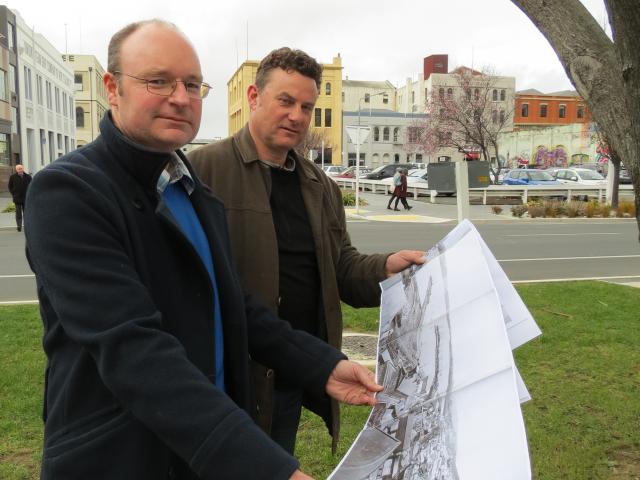 On Saturday afternoon, from 1.30 to 2.30pm, and onSunday, 
guided walks around the university's heritage buildings will be on offer. Bookings are essential, phone 0800 80 80 98. 
In addition, the Geology Museum will be open on Saturday, from 2 to 4pm in Quad 4, adjacent to the clocktower building. 

Other key events on Saturday afternoon will include a Heritage Bytes showcase at 3pm, the presentation of the Bluestone Awards, and the launch of book Audeamus! We Dare by Philippa Keaney. 

During the 1869 Conference and Festival, the University of Otago's 150th anniversary exhibition, ''Dare to be Wise,'' will be on display at Otago Museum. 

The Hocken Gallery will showcase the history of the 50 generations of Maori who had been living in southern New Zealand when the first European explorers arrived. 

Entitled Tuia — Southern Encounters, the exhibition weaves together taonga, images, maps and knowledge. 

On Sunday, guided tours of the anatomical specimens and models dating back 100 years held at the W D Trotter Anatomy Museum, will be on offer at 9.30am, 11.30am, and 1.30pm, at 419 Great King St. Numbers 
are limited, bookings essential, phone 0800 80 80 98. 


Also on Sunday will be a bicycle Tweed Ride, easy going for all ages, from the Gasworks Museum to the clocktower, via a photo stop at the railway station. 

A children's heritage treasure hunt will be held on Sunday, between 11am and 2pm, departing from the university staff club. 

The university's archaeological programme will host an open day on Sunday, from 1pm to 3pm, at the ground floor lab, in the Richardson Building. 

Visitors will be able to explore the lab and learn about recent research projects, including a contribution to the 1869 heritage theme: understanding the growth of urban Dunedin in the 19th century through excavation and material culture studies. 

Also on Sunday afternoon, a concert celebrating the 75th anniversary of the Phillip Neill memorial prize in music will be held at 3pm in St Paul's Cathedral. The concert will feature Terence Denis, Anthony Ritchie, Peter Adams and Corwin Newall. Entry by koha. 

★ For more information on the 1869 Conference and the Town and Gown Heritage Festival, and to register for events, visit heritagefestival.org.nz or view the programme brochure here.

Thank you to our supporters: