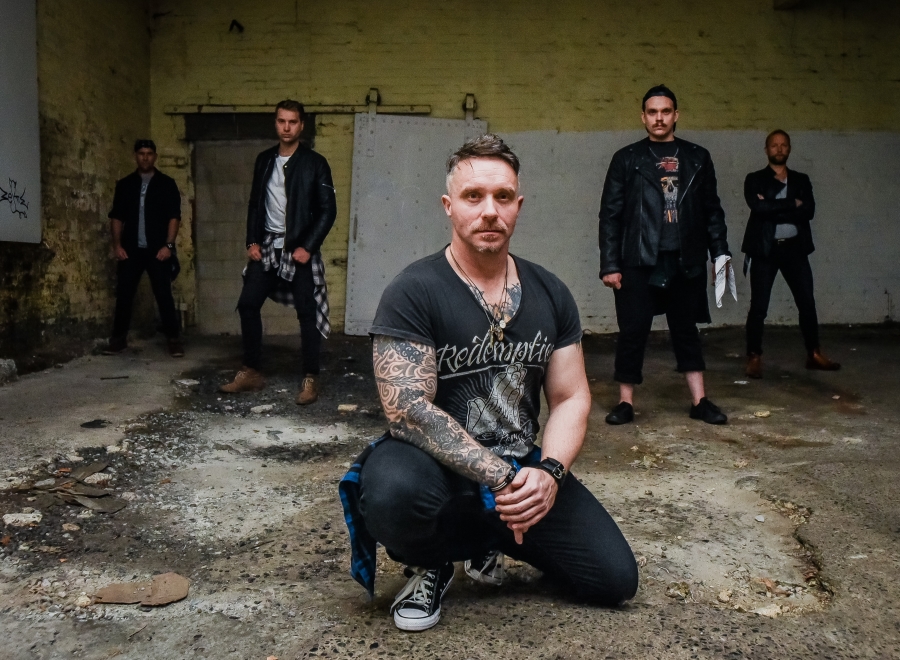 The much-anticipated Dunedin season of
We Will Rock You
would've had its final night on Saturday, but like so many other shows and events, it fell victim to Covid restrictions and was cancelled in mid-March.
However, a selected few have been thrown a lifeline and will get to perform the music of Queen in a new production being staged at the Mayfair Theatre in July.
'Rock Tenors is a five-piece male vocal group and a concept I have been working on for over a year so when We Will Rock You was cancelled, it seemed the perfect time to release it as I had an incredible line up of tenor vocalists to choose from", says local producer and director, Doug Kamo.
Split into two acts, the Rock Tenors is a full theatrical production that pays homage to iconic bands such as Guns & Roses, Bon Jovi, Aerosmith, Whitesnake, Led Zeppelin, The Eagles, U2, Dire Straits, KISS, ACDC, David Bowie, Def Leppard, Joan Jett and many more. 
"Doug has been very specific about how he wants the arrangements to sound", says musical directors Michael Grant and Che Long. "It is important that the integrity of the songs remain so as to meet patrons' expectations but there is a strong focus on the vocal arrangements to showcase the vocal talents of the 'tenors' which is incredibly exciting", says Grant.
We Will Rock You cast members Luke Butson, Greg MacLeod, Steve Jones, Max Beal and Justin Wilson, make up the Rock Tenors alongside a seven-piece band that will present classic rock anthems in an immersive show that is promising to deliver the ultimate rock experience.
"Whilst I'm excited about finally getting to sing some songs of Queen, I'm really excited about getting to sing songs from over 20 of the biggest rock bands of all time", says Rock Tenor Luke Butson, who was cast in the lead role of Galileo in We Will Rock You.
Butson is best known for his leading role of Fiyero in both the Dunedin and Invercargill seasons of Wicked.
Fellow Rock Tenor, Greg MacLeod is a stalwart of the musical theatre scene having starred in Dunedin productions of Mary Poppins, Priscilla: Queen of the Desert, Wicked and most recently Javert in Musical Theatre Dunedin's production of Les Misérables.
A talent on the rise is Max Beal who has taken lead roles in Spamalot, Into the Woods, Mary Poppins', That Bloody Woman, Les Miserables and Mickey in Blood Brothers of which he won an Otago-Southland Theatre Award for in 2019. 
Justin Wilson is front man for Freakshow 57, a seminal Dunedin metal band who recorded and released the album Trial by Swarm in 2022.
Steve Jones returned to the musical theatre scene in 2021 after a break, joining the ensemble of Les Miserables.
Sales have exceeded initial expectations which has helped allay Kamo's concerns about whether people were ready to return to theatres. "We have been on sale for just over a week and sales would indicate the community is keen to have live entertainment back so in this case, the question, 'are you ready to rock?' has never been so inviting", he said.
Season starts on Thursday 28 July at the Mayfair Theatre.
Tickets are on sale now at www.rocktenors.nz