Katie Day speaks to multiskilled Dunedin designer Christopher Motion about his latest collection, Cruel Summer, and his journey from freelance graphic designer to emerging fashion entrepreneur.
Dunedin designer Christopher Motion is a name to note. Motion is a multitalented creative who possesses an arsenal of design skills from graphic design to illustration, photography, videography and now fashion design.
"I was always drawing and being creative and just, you know, making things. It felt like a natural progression to go into design and illustration."
Motion continued to sharpen his creative skills, cutting his teeth on graphic design and graduating in 2012 with a bachelor of design majoring in communications.
He then worked as a freelance graphic designer. However, he came to the realisation that "as I learned more about the creative industry and graphic design, I found it wasn't quite for me ... I felt like I'd reached the end of my journey in [graphic] design".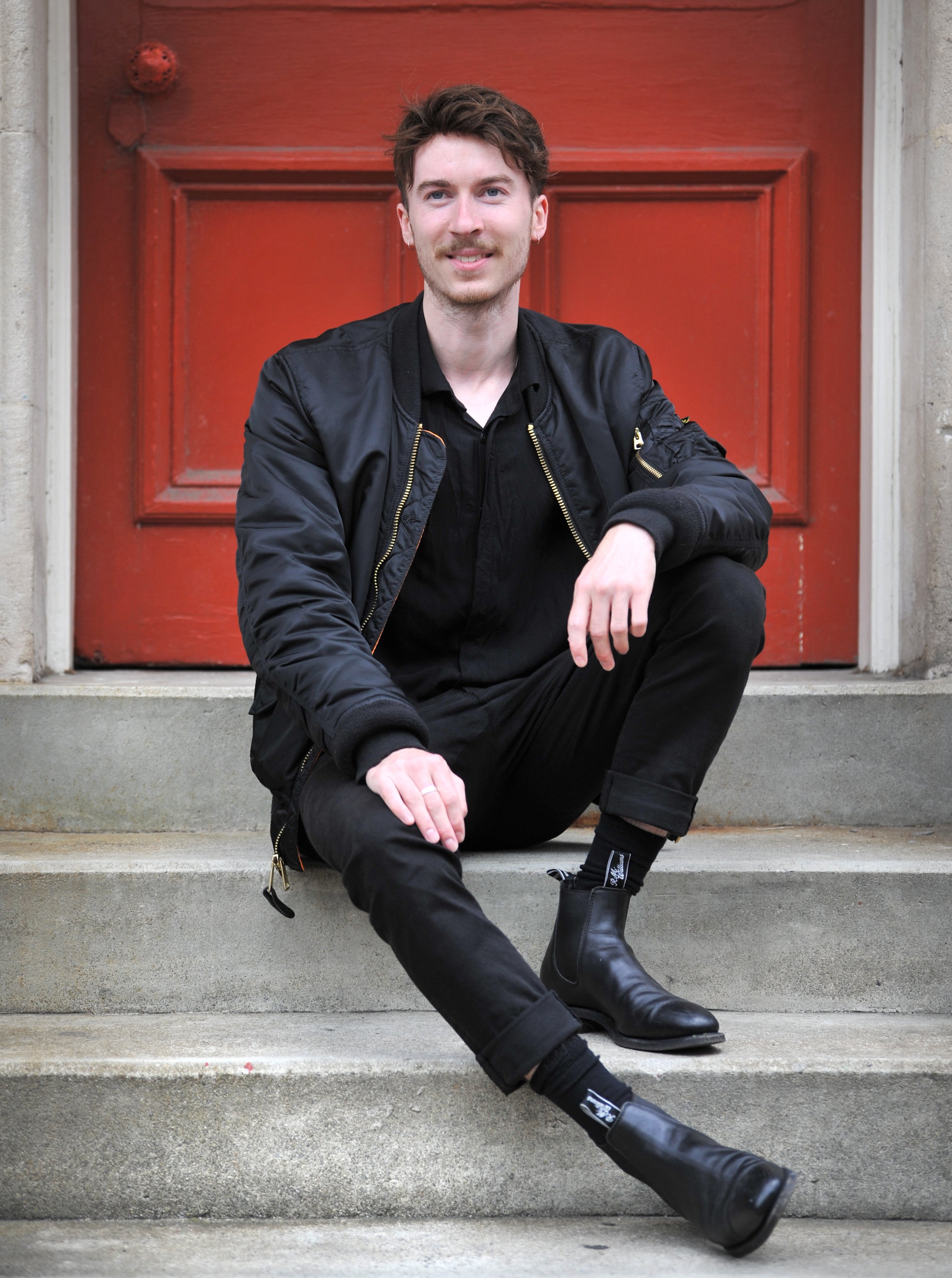 Meanwhile, the unexplored avenue of fashion lingered in his mind.
"I kept coming back to fashion. I thought about enrolling in, at least, the certificate course at polytech. I think I enrolled, like, three times and kept cancelling it, trying to make this freelance design career stick and I was just, like, 'Well, obviously this is something I need to do.'"
By mid-2018, equipped with design skills, freelance experience and an unquenched curiosity, Motion moved into fashion.
He enrolled and completed the certificate of fashion (level 4), a six-month full-time course at Otago Polytechnic.
"Doing the certificate course just reaffirmed that I had found my calling."
What followed was a year spent studying advanced skill and theory in fashion design through the graduate diploma in design at Otago Polytechnic. Taking the plunge into fashion design required Motion's total dedication and focus.
"I put everything else to the side really and just was, like, 'OK, you're going to live and breathe this for the year'.
"But because it was something I was so passionate about, it didn't feel like a burden or that it was taking away from something important. So, yeah, it was fun!"
The importance of self-trust also echoed throughout his studies.
"Definitely, trust your gut.
"I think you have to, especially with fashion, you've got to trust your instincts. Try not to doubt yourself and it shows in your work, because if you are 100% on board with what you are doing, that definitely comes through."
Motion debuted Cruel Summer, a collection inspired by Dunedin's weather, as the culmination of his fashion design studies.
"It's about protection I guess, from a cruel summer.
"Even in our summer and spring months, you can still be dressing like it's winter. You have to layer up and down a lot. You can be changing what you wear a couple of times in a day. You've just got to be ready for the next half hour.
"I also took inspiration from traditional battle wear and sports that are more centred around combat, like boxing.
"From there came the fabrics. It is a mixture of breathable summer fabrics, mixed with winter wool. The more you're layering up, you want to be warm, but you don't want to be too hot, so putting linen in there with a wool coat can work."
Cruel Summer exists beyond the confines of the fashion calendar.
"I created it as trans-seasonal. I think it's a good term because it reflects that international fashion market where you are appealing worldwide. Everyone is in different seasons, so you can offer something.''
Dunedin provided the backdrop for Motion's childhood and subsequently imparted a subtle source of inspiration for his design work.
"I'm sure it has influenced me, all the history here, especially the architecture. Dunedin does have a darker aesthetic. If you choose to, you can definitely be inspired by it. And it doesn't have to be too serious or dark; it's just a bit of an edge."
Cruel Summer is not all you'll see from Motion, as his debut collection has led him into the development phase of a personal fashion label.
"I just want to build off what I did for my previous collection. I want to evolve from that. I think it was a good foundation for what my style is and what I want to keep creating. So it's just getting the necessary equipment and the space."
The ethos behind his developing label centres around longevity and localism, he said.
"I want them to be investment pieces; stuff that people want to hold on to, and really keep in their wardrobe. Classic contemporary, I think is the term, and I want to produce locally. All myself is important, too. It will never be anything close to fast fashion."
Integrating fashion with his myriad design skills, has given Motion many ways to express his ideas.
''Fashion is at the core of all of that. Fashion is so great at integrating graphic design, photography, video, music, fashion can bring that all together. It's what gives everything else purpose, and you get to choose how much of that you want to integrate, which is quite fun. You've got so many ways to express it."