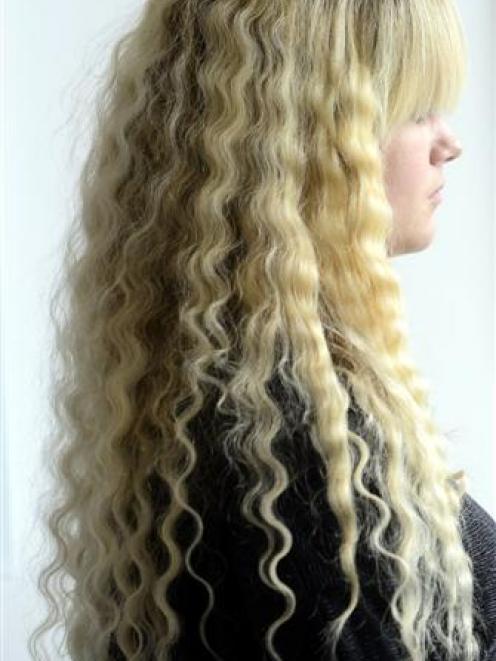 From the embellished up-do, androgynous quiff and urban wave to the simple side-part and staple ponytail, whatever your mood, there's a hairstyle to suit everyone this summer. Amy Parsons-King heads to the hairdressers.
Blow it out
Voluminous bouncy blow-outs with plenty of movement add a touch of Hollywood glamour and are set to be big this summer. This elegant style is ideal for the festive season, requiring little effort, yet looking as though you've spent hours perfecting your locks. All you need are some heated rollers, a round hairbrush and some light-hold hairspray and voila, you've got hair that would even make Brigitte Bardot envious and she had the best blow-outs ever!
Ponies aplenty
The ponytail (above) is back, although was it ever really out? The simply ponytail took the overseas runways by storm this year, with the versatile ''do'' being worn in a multitude of ways. Slicked back wet hair pulled off the face will give an instant lift. A wide wrap worn at the base of the tail will give a dynamic '90s feel, while sectioning the ponytail into parts offers an ultramodern aesthetic. For the '60s sex-kitten look, add height at the crown. A mid-height pony will suit the preppy at heart, while a low-slung style, fastened with a barrette, offers ease and elegance. As you can see, there are numerous variations to try and one to suit every mood and occasion.
Side-parted

It's difficult to imagine that how you ''part'' your hair can be considered a trend, but side-parts have been making a huge statement on the runways this season. Whether you choose to wear it up, down, wet, dry, parted to the left or right, it's up to you. Just make sure you keep it to one side. My personal favourite is the deep side-part which sees the part sitting low (near the ear) with the front swept across the forehead. This looks particularly striking when worn with a '60s-style ponytail.

Hair that glistens and shines
Hair that looks as though you've just jumped out of the shower will have you looking relaxed and carefree on warm summery days. Hair oils and gels are all you need for this look and there are loads of options when going for a wet-look finish. Completely saturate hair in oil and leave unbrushed to pull off an aquatic appeal, or slick down at the roots for a high-gloss shine.
Urban wave
This trend replaces last summer's natural looking ''beach wave'' and has to be one of my favourite styles for the season. Effortlessly cool, the urban wave (above) takes very little skill and time to create, yet looks so chic. All you need to do to achieve this look is apply some texturising spray to damp hair, give it a rough blow-dry, add some curls (when it's dry), then roughly tousle the hair with your fingers to give just the right amount of ''mess''.
The quiff
The quiff is proving to be ''in'' for another season and what's great about this slick style is that it suits short, mid-length and long hair. Channel this androgynous rockabilly style by slicking back the sides of the hair with some styling product, while sweeping the front up, back-combing and securing in place with hairpins and a bit of hairspray.
Braids and twists
Braids (above) and sophisticated twists are back for another season. However, this summer sees them being not only romantic and ethereal, but also neat and edgy. Designer Alexander McQueen had models hitting the runway in '90s style cornrows, which I thought was a cool new take on this style. Halo braids, wrapped around the head, milkmaid braids and loosely falling fish-tails are still very much on-trend, as is twisting the hair up into all sorts of intricate up-dos with plaits incorporated.
- Amy Parsons-King