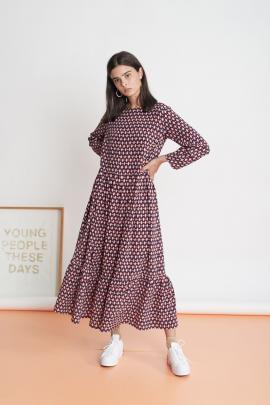 As we enter the final weeks of summer, stores are selling the last of their sale stock. Summer sale items generally start filtering out of stores as early as Boxing Day, with heavier discounts coming mid-February as retailers make room for their autumn stock.
Brittany Pooley lists her top-10 tips for making the most of the summer sales.
Focus on value
Buying higher volumes of low-cost items can be tempting, but what it really comes down to is value. Paying a little extra for a higher-quality garment may be a more sustainable choice and add more value to your wardrobe. Remind yourself that it is all in the details.
Check the quality of the fabric, the finishing of the seams, how it is to be laundered and how well the garment fits your current wardrobe. This could make all the difference when it comes down to how wearable the garment is and if it is truly a valuable purchase.
Bricks and mortar
Online shopping can be a great way to catch the summer sales without the chaos of retail. However, garments that have been less favourable to customers in store may appear more desirable online. Concerns include garments made with low-quality fabrics, odd proportions and unflattering fits. In my experience, around one in three of my online ``steals'' have not met my expectations.
And when it comes to no-returns policies on sale items, these purchases quickly lose value. If you can, go in store and experience the garments for what they are. Feel the fabrics and try things on for comfort and fit. If you have any regrets, clothing swaps with friends can be a great way to pass on items and gain some great pieces for yourself.
Timeless designs
Well-designed garments transcend time and trends. Finding them on sale can make for a great, unregrettable purchase. When shopping the sales this season, turn to brands that hold a reputation for excellence in design. Brands with unique, identifiable aesthetics can be especially valuable to your wardrobe.
Pieces by our local designers are often sought after for their attention to quality. With clothing that is wearable and recognisable, an off-season New Zealand-made piece is always on-trend, making it a sought after sale item.
New year, new you
It is not only retailers that have a clothing clear out at the end of the season. From New Year's Day onwards, people across the country are clearing out their summer wardrobes to make room for new and emerging fashion.
This makes it the perfect time of year to shop second-hand. Head to your local op-shops and get yourself some amazing preloved fashion. Sale or not, you are guaranteed a bargain. Also, be sure to pass on your own pieces for someone else to love.
The print debate
People who actively follow fashion can identify a designer's collections from years back just by spotting the print used. Whether you seek out or avoid prints during sale season comes down to what kind of shopper you are. If you are a dedicated follower of trends, you may avoid buying sale prints in order to not appear off-season.
Instead, seek out minimal, traditional designs to build a foundation for your trends-based wardrobe. However, if you're simply a lover of design, you may seek out prints to add to your personal archive.
Personally, I'm the latter. I think prints are unique, often capturing the fashion of the time, and actively seek them out during a sale.
Support local
We know that buying local gives back to our local economy and enriches our community. However, with a higher-quality of product often comes at a higher cost. Our small local fashion boutiques stock a range of carefully curated fashion products to sell across the season.
Some of which can be highly affordable when they reach the end of season sale. For smaller labels and stores, it can be a challenge to keep up with larger competitors with a higher turnover of stock. You can support smaller local brands businesses by helping them clear out their end-of-season stock and put their name out on the streets.
Layer up
When shopping the sales, it is important to purchase items you will either wear the following year or that will shift seamlessly into the next season. I tend to keep an eye out for items that can be layered to suit the autumn weather. Sheer items are especially great styling as you can layer up for winter and strip down for summer.
The layering of dresses, shirts and tops are all in the neckline. Easily transform summer sale low-cut V-neck dresses or wrap jumpsuits for the colder months with a simple shirt or high-neck top.
As well, a sale summer dress over pants can be a chic seasonal shift. Seek out minimal pieces that are void of pleats, buckles or belt loops to avoid lumps. Strive for balance in your outfits and play around with styling for a fun and versatile wardrobe.
Lingerie
For me, this sale tip is a no brainer. Trends in lingerie tend to move a lot slower than fashion, therefore, the sale stock can be equally as on season and adorable as the new release pieces. If you are patient, hold out for lingerie sales to score pieces you love at an amazing price.
Last man standing
Fashion pieces left hanging on the racks can often be thought of as the less popular items of the season. However, this is not always the case.
Some companies will predict the popularity of a garment early on and order in more or respond to high demands for certain products halfway through the season.
Because of this, there may be a few treasures still hanging on the racks - so don't be derailed by what is left over.
Stay subscribed
Lastly, for more desirable brands that may not be in your budget, subscribe to their websites and social media. Bookmark standout styles throughout the year and keep alert during sale season.
You might just snatch something you love. It also pays to check their stockists. While the label themselves may have sold out, their stockists may be holding some stock.