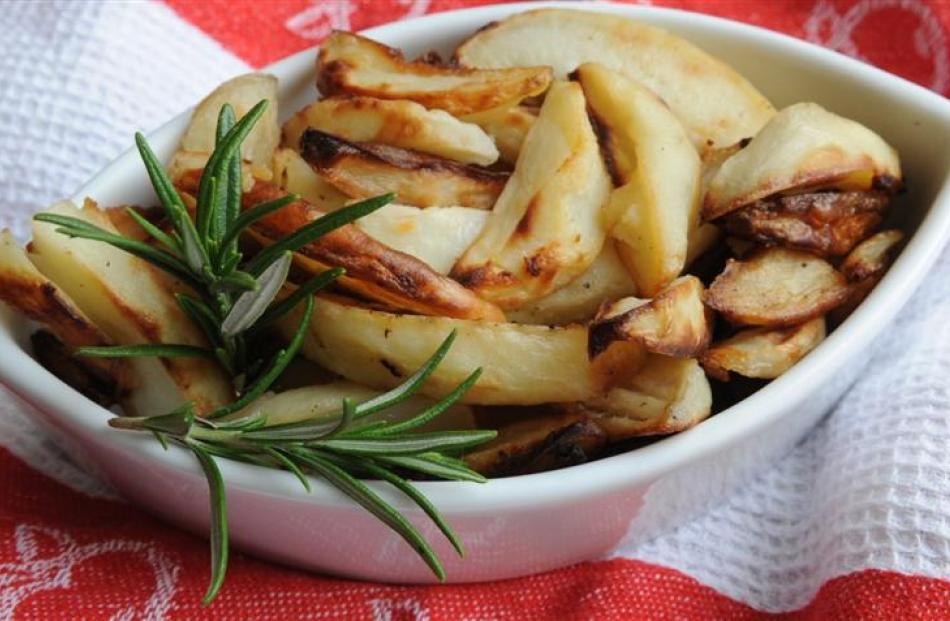 Kerrin Roney, Star and Garter, Oamaru.
Why and how did you become a chef?
I loved cooking as a little girl and in the school holidays I was always at Mum's work helping chefs and cooks at the Fairfield Tavern in Dunedin. I finished high school and went straight to Otago Polytechnic to qualify. I have been a chef for more than 20 years, including seven at the Star and Garter.
Biggest professional challenge?
Working at the Ibis Hotel in Perth as a chef de partie. The executive chef, head chef and sous would leave when I started at 3pm, leaving me to control four function rooms, two wedding venues, two restaurants, one smorgasbord, room requests, and a fine dining restaurant each evening. Sorting out the more than 30 staff was full on.
Favourite ingredient?
I would say every kitchen needs a bottle of sweet chilli sauce in the fridge - it fixes any meal.
Best cooking tip?
Make sure you have a really good base for things like soup, etc.
What type of food do you like to eat?
Anything with chicken would be fine.
Who cooks at home?
I do.
Favourite meal?
As above, anything with chicken.
Favourite kitchen gadget?
Gotta love my Kenwood mixer. It was a wedding present to my mum and dad, been going strong for 50 years, and not only mixes but has all the other attachments including a whizz on the top. The old stuff's the best - too many things with too much to wash and store are a waste of time.
How have people's tastes changed/latest food trends?
The main things I've noticed over the years are the health issues - used to be you just had to put a vegetarian dish on the menu. Now there are gluten-free, dairy-free etc.
Battle of TV cooks Gordon Ramsey or Jamie Oliver?
If I had to choose, I would pick Gordon because Jamie annoys me with the way he speaks and spits over his food with his hands everywhere. I grew up watching Julia Childs and trying to spot her hidden glass of cooking sherry. Marco Pierre White was an inspiration.
---
RECIPE
Quick and simple potato roasties
Ingredients
Potatoes unpeeled (as many as required)
Cut into wedges
Place into roasting dish with cup of oil and 50g butter.
Sprinkle with chicken stock and chopped fresh herbs
METHOD
Roast in oven 180degC for 20 to 30 minutes, giving them a shake a couple of times during cooking.
These potatoes are great for summer or winter dishes they are a fast and tasty addtion to any dish.
---