Ask a Chef reveals the secrets of those dishes you ate in cafes and restaurants and wanted to try making yourself.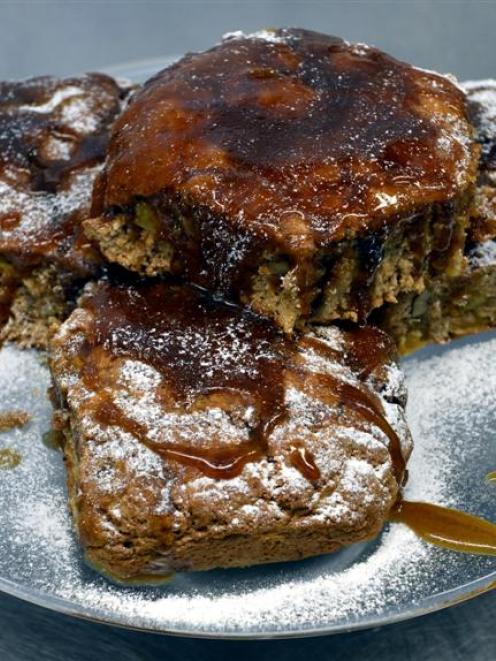 The Dispensary's apple and walnut scones with caramel sauce
Ingredients


Scones
3 cups flour
6 tsp baking powder
75g butter
¾ cup soft brown sugar
1 Tbsp cinnamon
1 cup chopped walnuts
1 cup diced apple
1-1½ cups milk

Caramel sauce

250g butter
2 cups soft brown sugar
200ml cream 

Method
Sift flour and baking powder. Rub in butter until the mix has a sandy texture.
Add sugar, cinnamon, walnuts and apple. Add enough milk to combine to form a soft dough.
Roll and cut or shape as desired. Bake at 180degC for 20 minutes.
To make the caramel sauce, melt butter and sugar over low heat. Bring to simmer and cook for 2-3 minutes. Remove from heat and beat in cream until smooth.
Pour over the warm scones.
---
Requested by Nessie Sharpe of Dunedin.
Recipe supplied by Jo Verberne of the Dispensary Cafe, Dunedin Hospital.
• If you have enjoyed a dish in an Otago cafe or restaurant and would like the recipe, write to Ask a Chef, Features, Otago Daily Times, PO Box 181, Dunedin, fax 474-7422, or email odt.features@odt.co.nz, including your name, address and a daytime telephone number, and we will request it.
---