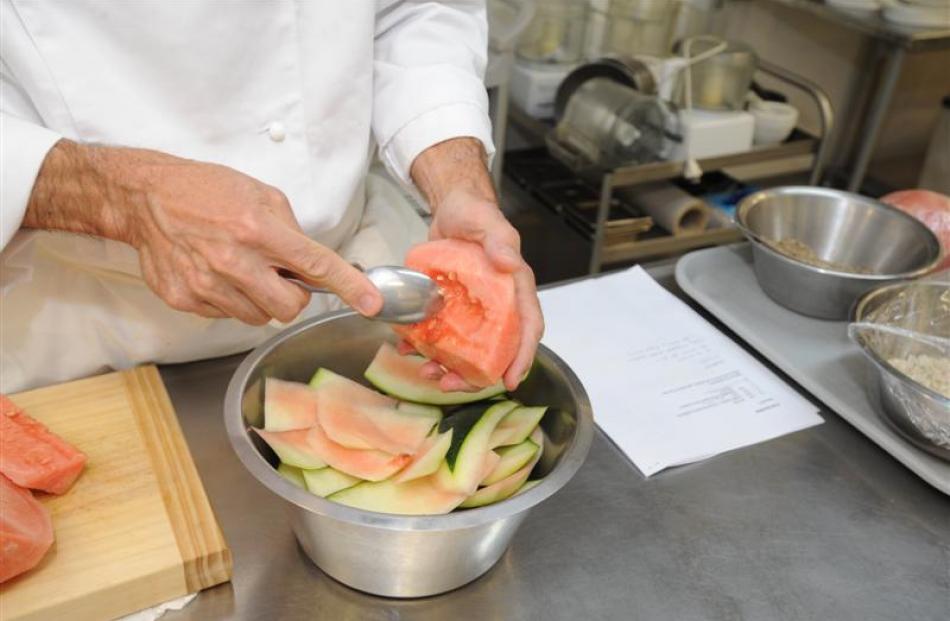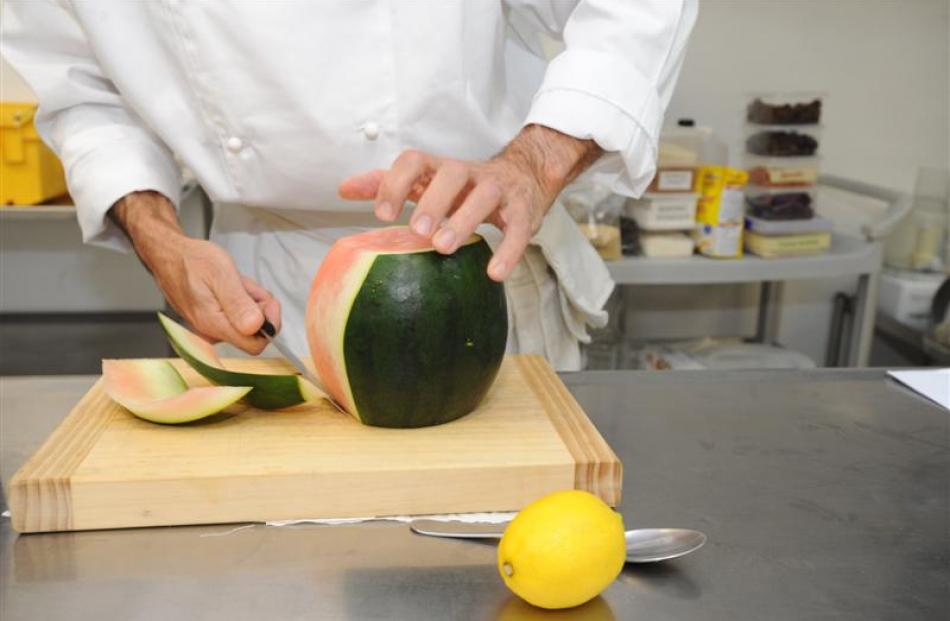 Daniel Pfyl, hospitality management lecturer at Otago Polytechnic, shares some professional techniques to make your cooking easier. This month he shows us how to make crushes and smoothies.
As fruit smoothies are often a substitute for breakfast, it's good to make sure they are nutritious, with enough vitamins, minerals and carbohydrates to see you off to a good start for the day. However, they can be enjoyed at any time.
Because fruit smoothies and crushes include the whole fruit, not just the juice, they are healthier than juice and smoothies can also include many other nutrients, as well as milk and yoghurt.
---
Fruit smoothie
Serves 2
1½ cups oat milk (or any other type of milk)
½ cup good quality yoghurt (Chef Pfyl prefers a honey-flavoured yoghurt)
½ cup strawberries or any other berry or fruit in season or frozen
1 banana, peeled and cut into pieces
1 Tbsp LSA (linseeds, sunflower seed, almond - see recipe below)
This needs two cups of liquid, which is made up of milk (Chef Pfyl prefers oat milk) and yoghurt. Put them in the jug of a blender. If you are using plain rather than honey or fruit yoghurt, you might want to add a little honey to the mix, but most of the sweetness in the drink comes from natural fruit sugars.
Wash the strawberries just before you use them so they do not go soggy. Cut out the leaves and cut into pieces. Peel and cut the banana into pieces. The banana helps with the consistency and contains potassium. Add the berries and banana to the blender. Frozen berries are particularly good or, if you like, add a couple of ice blocks.
Add the LSA, which adds a slight nuttiness as well as protein, good fatty acids, minerals and fibre. Blend everything together on low speed until smooth, about 1 minute, until there are no lumps left. Serve in a chilled glass.
---
Watermelon crush
Serves 2
about 10 ice cubes
500g watermelon (about half a medium melon) or other fruit
juice of half a lemon
1 Tbsp honey (optional)
Crushes are refreshing drinks or liquid snacks, healthier than fruit juice because they contain the whole fruit, including fibre. In Hawaii where Chef Pfyl was a guest lecturer at Maui College recently, icy crushes were available almost everywhere and often called smoothies.
To prepare the watermelon, cut the top and bottom off the fruit so you have a flat base. With a sharp knife slice the rind off, following the curve of the fruit. When all the green and white skin has been removed, cut the melon in half. You can wrap the other half in plastic and store in the fridge.
To de-seed the melon, cut it into quarters, then cut a wedge lengthwise off the centre of each quarter to reveal the seeds. Scrape the seeds from both pieces with a spoon. Cut the melon into pieces - the smaller they are, the more quickly it will blend. Add the ice and lemon juice and blend until smooth. Taste and add honey if needed.
Serve in a chilled glass.
Watermelon is a versatile fruit that goes with feta cheese, prosciutto, seeds and many other things.
Other fruit can be used for crushes. Pineapple is good in a crush, as are mango and banana, or a mix of fruits.
Garnish the drinks, if you like, with a slice of fruit with a slit cut in it to hold it on the edge of the glass.
---
LSA
3 cups linseeds
2 cups sunflower seeds
1 cup almonds
You can vary the proportions of the seeds.
LSA is a mix of ground linseeds, sunflower seeds and almonds which is sold in health food shops, but you can make your own more cheaply. It is a source of protein, Omega-3 fatty acids and fibre as well as numerous minerals and vitamins. It can be used in many ways, in smoothies, sprinkled over porridge, salads, vegetable and other dishes.
Chef Pfyl used a mortar and pestle to grind the seeds, one type at a time, because they vary in hardness. However, he says the easiest way to grind them is in a new or clean coffee grinder. You can remove coffee remains from the grinder by putting rice through it.
Some of the better food processors have attachments that will grind fine, hard seeds such as linseed.
---
- If you would like to request a particular technique we haven't already shown, please let us know. Write to Cooking 101, Editorial Features, Otago Daily Times, PO Box 181, Dunedin or email odt.features@odt.co.nz with cooking 101 in the subject line.
- More information on cooking from Otago Polytechnic can be found on www.otagocookeryl4.blogspot.com