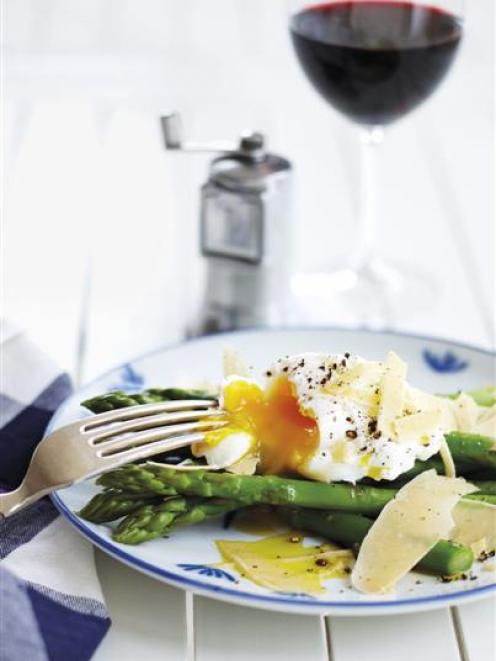 Eggs are one of my desert-island foods. When I want a nourishing lunch or light supper in a hurry, they tick all the boxes.
Super-fresh eggs are best for poaching, but adding 1tsp vinegar to the water helps hold older eggs together.
I love the deep orange colour the yolks become when the hens have been pecking on fresh greens.
• Asparagus with poached egg and parmesan
Trim a handful of asparagus spears, plunge into a pot of lightly salted boiling water and cook 3min.
Lift out asparagus with tongs and transfer to a plate.
Return pot to a low heat and when water is gently simmering, break in a very fresh free-range egg and cook until soft-poached (about 3min).
Serve asparagus topped with egg, parmesan shavings, a drizzle of boutique extravirgin olive oil and coarsely ground black pepper. Serves 1.

---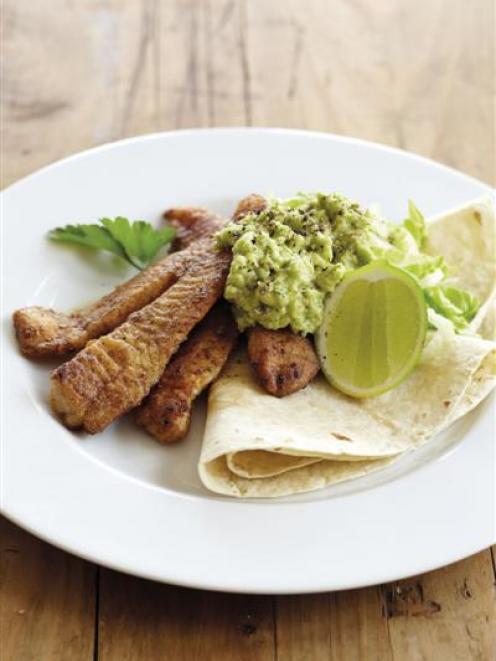 Pick up some fresh white fish fillets on your way home and you have the starting point for all manner of meals. Fish takes only a few minutes to cook in a hot pan and the flavours you add can take your tastebuds anywhere in the world.
• Cajun Fish Tacos
Mix 2 Tbsp rice flour or plain flour and 3 tsp cajun spice mix in a shallow bowl.
Dip 4-6 boneless, skinless white fish fillets in milk, shake off excess, then coat in seasoned flour. Heat 2 Tbsp butter and 1 Tbsp olive oil in a heavy-based frypan and fry fish over medium heat until cooked through (about 2 minutes each side).
Serve with warm tortillas, shredded lettuce and an avocado mashed with a little lemon juice and salt and pepper.
Garnish with lime cheeks and coriander sprigs. You could also include sliced cucumber and tomato if desired.
Serves 4.
- These recipes come from Annabel Langbein Free Range in the City.