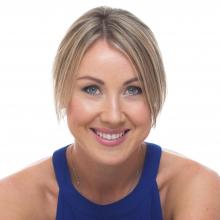 I had the pleasure of hearing Australian professor Peter Sly speak about children's health and the environment recently, and he shared some eye-opening research, Dee Copland writes.
For instance, did you know that it's not just humans that are getting bigger? It's pets, lab animals and urban rats also, as they too are exposed to chemicals in the food and environment.
We are most vulnerable to toxic insults during critical growth periods - in utero during pregnancy, during infancy, childhood and puberty.
Weeks 3-12 of conception are particularly critical periods in human development, but right throughout pregnancy is a highly sensitive period.
Unfortunately, children are particularly vulnerable to endocrine-disrupting chemicals (EDCs), due to their increased capacity to absorb toxins, their immature detoxification systems, and a tendency to want to put everything in their mouths.
Children consume more calories and water than adults relative to their body size. If you don't believe me, just watch what my toddler can eat in a day. 
They also breathe three times the amount of air that an adult would, meaning household air fresheners, mould spores, perfumes, gardening sprays, etc. will affect their developing lungs and little bodies more so than that of an adult.

Easy banana muffins
This is a delicious lunch box addition or after-school snack for all ages.
Makes 12 small muffins
Ingredients
5 free-range eggs
3 ripe bananas
½ cup coconut flour
½ tsp baking soda
¾ tsp cinnamon
⅓ cup coconut oil, melted
pinch of salt
Optional
2 Tbsp dark chocolate chunks
Method
Heat the oven to 180degC.
Line a muffin tin with paper muffin cases.
Place all ingredients in a blender and mix until just combined.
Pour into the tins and bake for about 25 minutes or until a knife inserted into the centre comes out clean.
Leave to cool in the tin, covered with a clean tea towel.
Top tips
Avoid plastics — takeaway containers, water bottles etc., as the bisphenol in the plastic is transferred into the food and liquid through heat and also UV exposure, mimicking female hormones in the body.
Avoid microwave popcorn packets, as they have EDCs in the packaging which are heated and leach into the food.  Making it at home with butter and plain popping corn is just as easy
Rinse fruits and vegetables in fresh water with a splash of white vinegar to break down any sprays used.  Better still, opt for organic where possible, especially if you eat the skin.
Use glass bottles if bottle feeding infants.
Use stainless steel straws for smoothies.
Use stainless steel or glass water bottles instead of plastic.
Avoid air fresheners in the home — opt for an essential oil vaporiser instead.
Use essential oils like lavender/ tea tree/ orange and lemon mixed with white vinegar in spray bottles for bench and highchair sprays.
Check regularly for mould - dry off excess moisture and try to open windows daily for ventilation.
Have a ''leave your shoes and your worries at the door'' policy to avoid unnecessary toxins being trampled into the carpets where children play.
Clean toys in hot, soapy water and allow to dry in the sun regularly.
Limit use of or ideally avoid insecticides and fungicides outside the home.
Recirculate the air in the car instead of breathing in other car's emissions.
- Dee Copland is a Dunedin naturopath and nutritionist. The advice contained in this column is not intended to be a substitute for direct, personalised advice from a health professional.