A belief that New Zealand's wine story has not been given the ''airplay'' it deserves inspired David Nash to try to remedy the situation, he tells Rebecca Fox.
Rocking up to the front door of the centuries-old home of Domaine de la Romanee Conti in Burgundy, France, with a few bottles of New Zealand wine did not turn out the way New Zealand film-maker David Nash might have thought.
Domaine De la Romanee Conti (DRC for short) is considered one of the world's greatest wine producers and its wines are some of the world's most expensive.
As part of the film A Seat at the Table Nash and co-director Simon Mark-Brown, approached DRC and other top French wineries and asked them to taste a selection of New Zealand wines.
''To be honest, I was blown away by how worldly, open and respectful they are as to how far New Zealand has come. Our perception that the rest of the world has no idea or does not care is far from the truth - they are watching and learning.''
The film sets out to ask whether New Zealand wines earned a seat at the table of the great wine countries of the world.
For Nash, who has a background in advertising, the five-year project has been a chance to do something of his own, to be the ''master of my own destiny''.
It started with his love of wine and the realisation that while stories about New Zealand wine successes popped up from time to time, he did not believe they got the ''airplay'' they deserved.
So he began researching New Zealand's wine story and realised there was plenty of material for a compelling documentary.
Then came the hard part - how to fund it.
''As a first time film-maker I was an unknown. While they loved the idea of it, they could not see a way to fund it.''
One of the problems was that he was only featuring some of the country's top producers, not everyone.
''The story I wanted to tell is about the best producers in the country and what they do on the world stage.''
So he and Mark-Brown decided to fund the movie themselves, although they did get some last-minute funding from the New Zealand Film Commission for post-production work.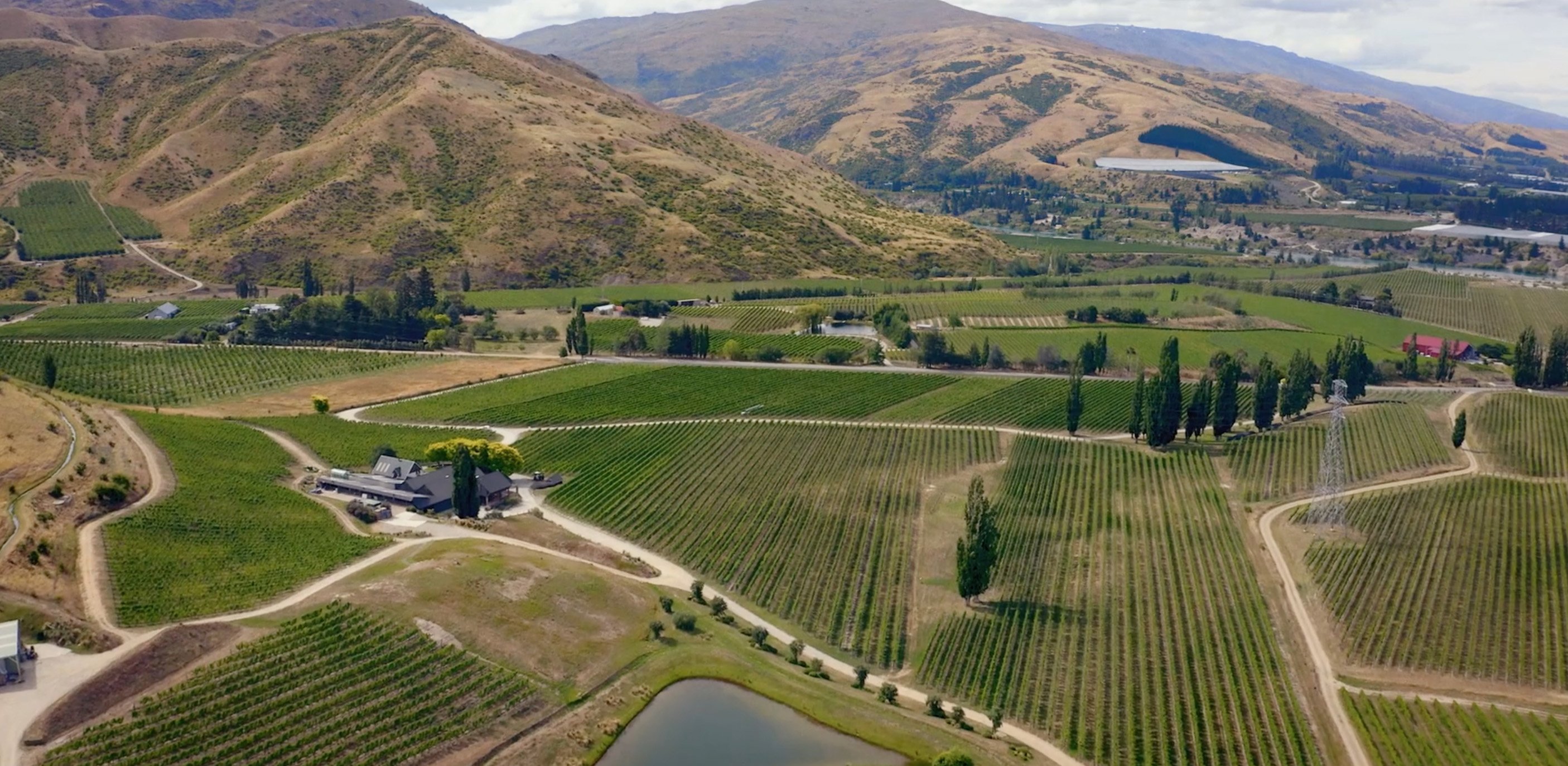 New Zealand winemakers got on board such as Central Otago's Alan Brady, who planted the first vines in the Gibbston valley, Felton Road's Nigel Greening, Two Paddocks' winemaker Dean Shaw and winemakers from Marlborough, Hawke's Bay, Martinborough, and Auckland.
The next challenge was to see if they could get access to some of the great French wineries considered the benchmark for any winemaker.
So Nash shortlisted 10 producers in each region Burgundy, Champagne and Bordeaux, where their history often goes back up to 10 generations, to see if they would take part in the film.
''The idea was to go back to the root of the fine wine industry. Its fine wine culture has been exported to New Zealand, we emulate the style of wine they make there - it's the spiritual home.''
Five of those approached agreed to take part, including DRC, which he was amazed at.
''How open and ready they were to discuss the inner workings of French culture and winemaking culture. They were open and forthcoming about the world of wine and how it is evolving.''
An example is Stephanie de Bouard, from Chateau Angelus, who talks about how narrow-minded and stubborn her grandfather was, so much so, he never tasted wine outside their own vineyards.
''It's crazy to think that. Now they want to taste other wines to learn what is going on.''
Many of New Zealand's winemakers have spent time working in France learning their craft.
Prophets Rock, in Wanaka, is an example where its winemaker, Paul Pujol, refined his trade working in France's classical wine regions and in return Francois Millet, the long-standing winemaker at Domaine Comte Georges de Vogue in Chambolle-Musigny, Burgundy, has come out to New Zealand to make wine at Prophets Rock.
''That is an amazing shift.''
It also leads into a discussion about ''terroir'' and what it means to New Zealand winemakers and French ones.
''We have a spiritual connection to our place. You want to smell and taste where a wine comes from.'' Nash says.
As part of the film, they also talked to Farr Vintners chairman Stephen Browett, of London, who sells some of the world's top wines, including a range of Central Otago pinot noirs and Kumeu wines.
He put together a tasting panel of some of the top wine critics in the wine trade to see how ''New World'' wines like Kumeu River stood up to the ''Old World'' wines.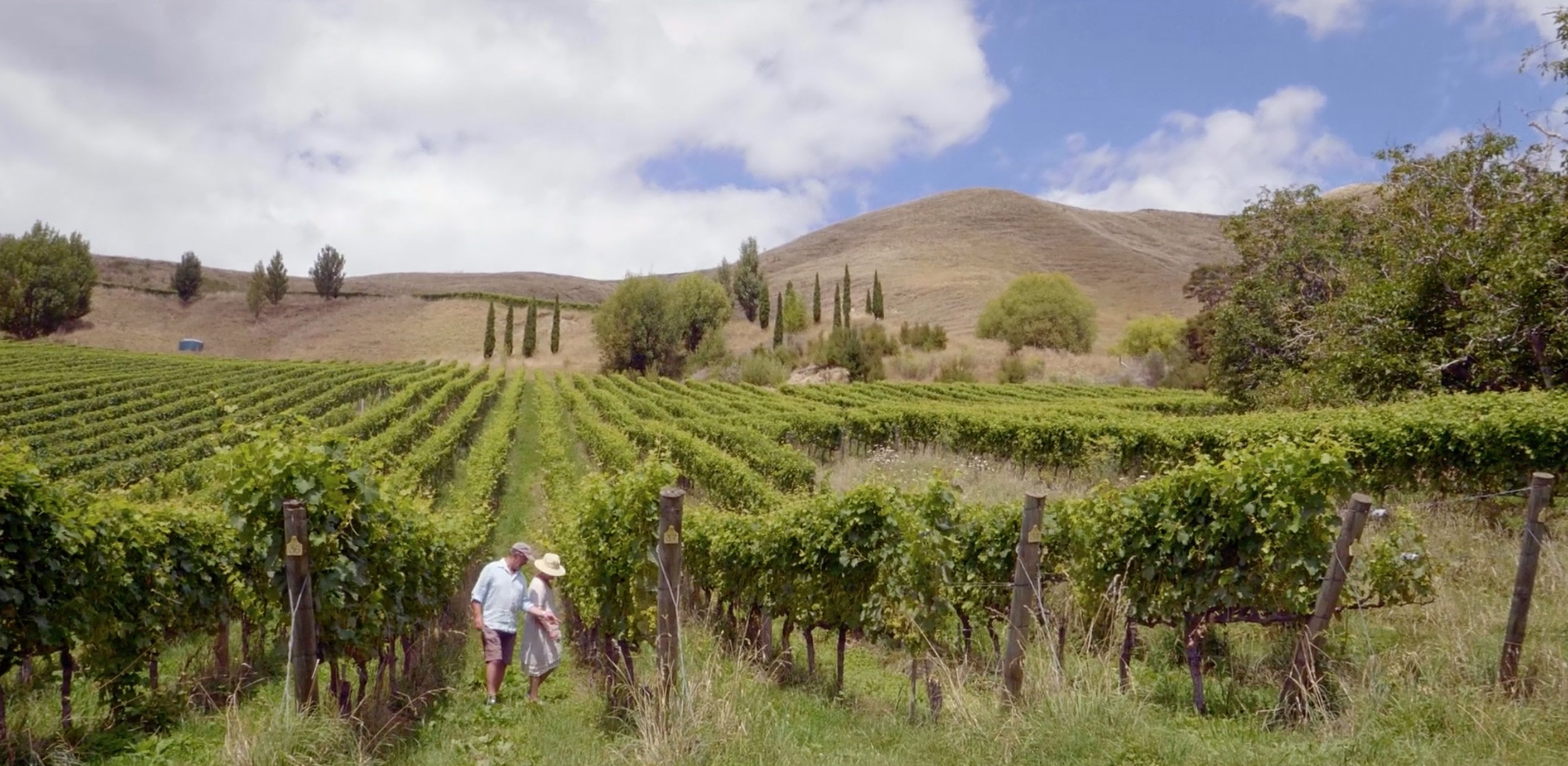 Jancis Robinson, MW, a British wine critic and wine writer (she also provides advice for the wine cellar of Queen Elizabeth II) who has long been interested in New Zealand wine (there are some old film clips of her in New Zealand in the film) is very honest about the world and New Zealand's obsession with sauvignon blanc.
She is an advocate for New Zealand chardonnay, saying it is a wine that can be sold for premium amounts compared with sauvignon blanc.
Australian wine critic Mike Bennie also weighs in with his opinion that New Zealand could become a world-leading boutique wine-producing nation.
The film also delves into New Zealand wineries' growth in biodynamics and sustainability, talking to the Miltons, of Gisborne's Milton wineries and vineyards, New Zealand first organic and biodynamic wine estate, as well as Greening.
Having put together the film, Nash believes it shows those involved in making New Zealand wine have a clear understanding of what the future holds and where they are going, including making more expensive premium pinot noirs and doing the same with chardonnay.
It also shows a mutual respect and admiration between the winemakers of France and New Zealand.
Altogether he had three and a-half hours of film that he could have used.
''I'd love to do a next one. There are many other stories to tell.''
He hopes the film will be seen around the world, highlighting New Zealand's wines and the hard work that goes into making them.
''I hope people will buy better wines and be proud to drink New Zealand wines.''
To see
A Seat at the Table, New Zealand Film Festival, Rialto, Friday, 2.30pm; and Regent Theatre, Sunday, 5pm.