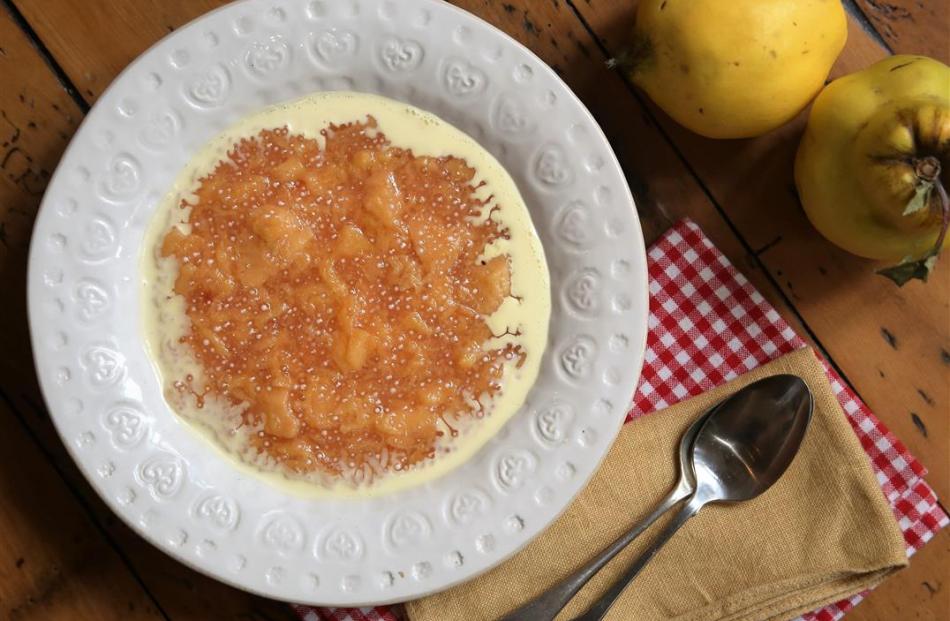 The combination of this elegant, fragrant fruit stewed with sago makes this simple pudding perfect for these darker colder nights, says Alison Lambert.
Quince sago 
Serves 4 
Ingredients
500g quinces, peeled, cored and cut into bite-sized pieces
1 cup sugar
3 cup water
1 lemon, zest and juice to taste
¼ cup sago
Method
Place the prepared quinces into a heavy-based saucepan add the sugar, water and zest. Cook over moderate heat until the quinces are tender.
Add the sago and stir well to combine. Lower the temperature and cook gently for a further 20-30 minutes, stirring frequently until the sago becomes tender and translucent.
Spoon into bowls and serve with pouring cream. 
---
Alison Lambert is one of the demonstrators at the Otago Farmers Market in Dunedin on Saturday mornings.
tasteofmylife.com