"Summertime, and the living is easy" is a line from a famous George Gershwin song, composed in 1934 for the opera
Porgy & Bess
, that has been recorded by artists as diverse as Billie Holliday, Ella Fitzgerald and Lana Del Rey.
For me at least, it uncannily captures a sense of heat, languid days, and reaching for something cool.
Penning these words ahead of the publication date means I cannot guarantee a hot summer's day, but I can guarantee any of these savs, pulled cool from a fridge, lake or a stream will hit the refreshment button.
2021 Riverby Estate Single Vineyard Marlborough Sauvignon Blanc
Price RRP $22
Rating Excellent
Perfumed, gum, musk, tropical fruits, green herbs and a little green bean with time. Full bodied and mouthfilling, the flavours echoing the nose, adding gooseberry on the close. Bright and racy acidity, yet matched by suppleness. Comes together delightfully in the glass, showing lovely integration, even a honeyed fruit note on the close. In a lovely place now.
2021 Saint Clair Wairau Reserve Sauvignon Blanc
Price RRP $34.90
Rating Outstanding
Powerfully pungent nose of feijoa, sweat, green capsicum and grass, the nose leaping out of the glass. A creamy silkiness leads, flooding the palate with green bean, herbs and cut grass with a hint of pear, a lemony citrus note appearing with aeration. Super integration and balance with a long finish. A lot going on here that draws you back for more.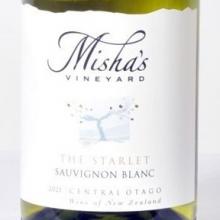 2021 Misha's Vineyard The Starlet Central Otago Sauvignon Blanc
Price RRP $30
Rating Very Good to Excellent
Perfumed, sweet musk nose shifting grass and herb characters, adding sweat with aeration. Sweetly and exotically fruited, hinting at lychee with spice and green capsicum until the acidity races in on the back half bring zest and a drying feel. A chewy phenolic element adds to the texture too, building over time as the flavours expand in the glass.
2019 Pegasus Bay North Canterbury Sauvignon Semillon
Price RRP $34
Rating Excellent to Outstanding
Struck match and sweat lead, underlying that ripe tropical fruits with a honeyed note. Ripe and rounded palate offering pea pod, green herbs, a smoky nuance and dry honey. Really kicks into gear in the glass showing power and depth of flavour with a super long finish. Adds a wisp of citrus and smoke. Quite a serious, grown up style, equally at home with food.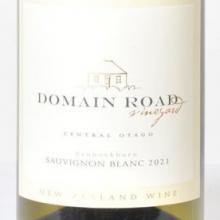 2021 Domain Road Bannockburn Sauvignon Blanc
Price RRP $24
Rating Very Good to Excellent
Fragrant nose of honey and beeswax, sweat, lemondrops, and evolving green herb notes. Somewhat subtle but complex. Sweetly fruited palate with tropical fruits, lime cordial, apple, citrus and wine gums, a little sweat as it comes to a close. Supple front palate, with the acidity neatly framing the finish, making this quite a refreshing style.
2021 Hunter's Marlborough Sauvignon Blanc
Price RRP $19.90
Rating Very Good to Excellent
Passionfruit, smoke, citrus, and green herbs all vying for your attention. Racy acidity leads the way, a little prickle on the palate too, the grassiness and herbs supported by the underlying sweet fruit. The flavours grow nicely as the wine takes on some air. Zesty, refreshing style that really gets the salivating juices going.
2019 Elephant Hill Sea Hawke's Bay Sauvignon Blanc
Price RRP $34
Rating Excellent to Outstanding
This pushes some different buttons, a touch of funk, river stones, green apple, herbs, a pinch of spice. Fascinating palate, dry, almost chalky at first, subtle apricot, stonefruit and cream notes apparent. Deceptive power to this, texturally rich, with bracing acidity that takes this into the realm of an excellent food pairing. Quite lovely in its point of difference.
2021 Saint Clair Foundation Block 1 Marlborough Sauvignon Blanc
Price RRP $28.90
Rating Excellent
Sweet fragrance leads, fruit pastilles perhaps before cut grass, herbs and green capsicum come into play. Time adds notes reminiscent of oatmeal and banana skin. The palate follows a similar path, a hint of citrus added to the mix. Pretty classic Marlborough SB, with good underlying complexity. Fresh, bright, zesty and very appealing drinking.