There's a tongue-in-cheek saying that the first duty of wine is to be red, but I think the first duty of red wine is to be delicious.
Not too sharply acidic or roughly tannic, although it needs a bit of both acid and tannin; with enough weight to fill the mouth; and, of course, plenty of flavour without being jammy or stewed, whether the flavour is from primary fruit or more complex with the support of oak and other wine-making inputs.
A little age does wonders for most red wines, mellowing and developing character and complexity.

Although wine sent for review is tasted blind to eliminate preconceptions, all wine tasting and evaluation is subjective. These are personal recommendations. charmian.smith@odt.co.nz
---
Tim Gramp Clare Watervale Cabernet Sauvignon 2004 (about $25) has all the generosity and rich, ripe, velvety fruit characteristic of this South Australian region. Hints of toffee, malt, spice and eucalypt, with nicely integrated oak and a firm finish that invites another sip.
**** 4 stars (out of 5)
---
Mills Reef Reserve Hawkes Bay Merlot 2006
(about $23). Mills Reef's reserve range of reds are always good value, and this is no exception with its ripe fruit hinting of red berries and chocolate backed by spicy oak and a firm dry, slightly grippy finish
***1/2  3 1/2 stars (out of 5)
---
Mt Riley Marlborough Merlot Malbec 2006 (about $18) is another oaky wine, but there's enough ripe fruit and a bright crisp finish. It's young yet - decant it or give it a swirl or two in the glass to let it breathe and soften a bit.
*** 3 stars (out of 5)
---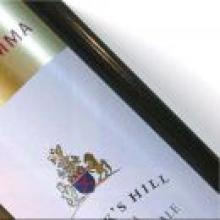 Pirramimma Stocks Hill McLaren Vale Cabernet Sauvignon 2004 (about $24). I'm a fan of the rich, mouth-filling reds from the McLaren Vale and enjoyed this stylish, fragrant, velvety wine with hints of malt and spicy oak, savoury notes and dry, dusty tannnins.
***1/2  3 1/2 stars (out of 5)
---
Sandalford Margaret River Cabernet Sauvignon 2004 (about $30). This is a new label imported by Burleigh. This elegant Cabernet Sauvignon has oodles of blackcurrants, a hint of dried herbs and nicely balanced, fine-grained tannins.
***1/2  3 1/2 stars (out of 5)
---
Sandalford Prendiville Margaret River Reserve Cabernet 2003 (about $110) is top of Sandalford's range. It's hugely concentrated, oozing gumnuts and sweet, ripe fruit with a spicy, oaky background. The tannins were powerful, but a day later it had developed into a beautifully seamless wine. It will cellar well for a few years.
**** 4 stars (out of 5)