Most wine drinkers recognise red wine varieties such as merlot, cabernet, shiraz and pinot noir, but there are numerous others, a few of which are being grown in New Zealand (and Australia) now.
These other varieties are mostly from Europe - tempranillo from Spain, montepulciano and sangiovese from Italy and syrah, which is the French name for shiraz, but pinotage is associated with South Africa where they have been growing grapes and making wine at the Cape of Good Hope for 350 years.
Apart from syrah, which is increasingly planted in Hawkes Bay, the other varieties are more or less experimental here and there are only a few producers of each.
---
Brown Brothers Victorian Tempranillo 2006
(about $19).
Brown Brothers in Victoria, Australia, make a range of unusual varieties, and this fragrant wine hints of the forest and suggests spicy berry fruit with a savoury undertone.
Just the thing for pasta or Spanish food.
3 stars (out of 5)
---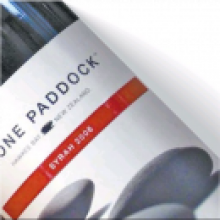 Stone Paddock Hawkes Bay Syrah 2006
(about $23).
This is typically peppery with bright red fruit and a hint of herbaceousness that verges on unripeness but gives an exciting edge which is mollified by a good aftertaste.
3 stars (out of 5)
---
Muddy Water Waipara Pinotage 2006
(about $32).
Of all the wines in this tasting, this was the one I chose to drink afterwards.
It has an attractive aroma, a hint of spice but with a satisfying depth of fruit, a lovely creamy, mellowed, textural mouthfeel, and a bright, lingering finish.
4 stars (out of 5)
---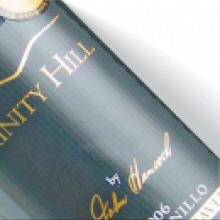 Trinity Hill Gimblett Gravels Tempranillo 2006 (
about $30) is a dark, powerful wine with intense fruit and big, grippy tannins.
It feels raw and young in the mouth, as though all the powerful components have not yet come together in harmony.
However, I expect this will happen with another year or so in the bottle.
3 1/2 stars (out of 5)
---
Trinity Hill Hawkes Bay Shiraz 2006
(about $20).
Trinity Hill do a big, powerful, showy black label Gimblett Gravels Syrah 2006 (about $30 ) but, for drinking now, I preferred this more friendly wine.
It's juicy, with ripe rich fruit, a hint of chocolate, pepper and spice, and firm but not grippy tannins.
3 1/2 stars (out of 5)
---
Villa Maria Reserve Hawkes Bay Syrah 2005
(about $60).
Fragrant, with hints of spice and chocolate, an exciting peppery edge, charming berry fruit backed by lots of oak, and a lingering aftertaste.
It's delicious now, but will develop more complexities with bottle age.
4stars (out of 5)