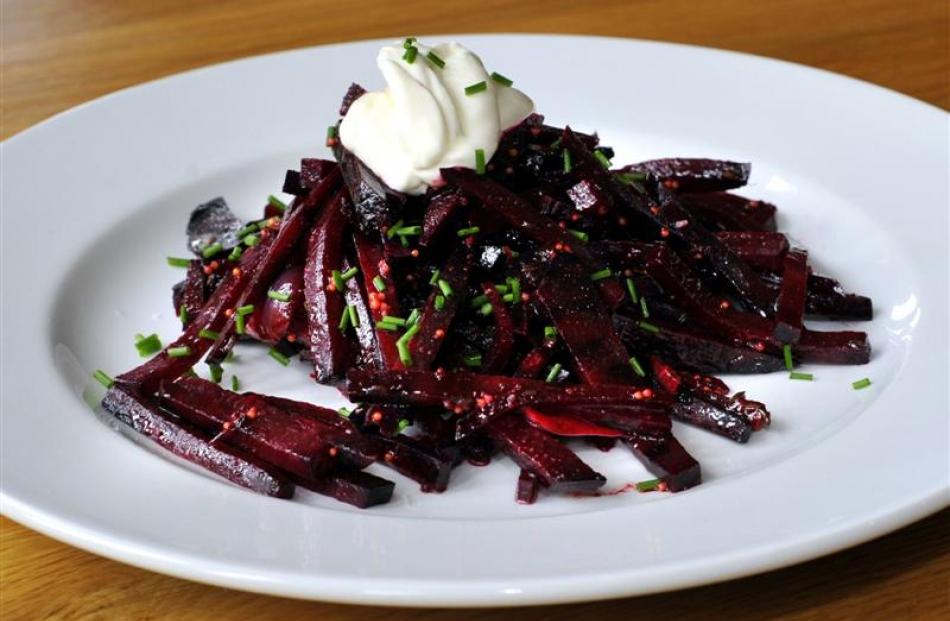 This salad is a wonderful change to the usual accompaniments served alongside your meal.
INGREDIENTS
3 raw beetroots, peeled and cut into matchsticks
1 onion, sliced thin
1 Tbsp red wine, sherry or balsamic vinegar
50g butter
1 Tbsp oil
1 Tbsp honey
1 Tbsp Dijon or grain mustard
½ tsp caraway seeds
sea salt and freshly ground black pepper
sour cream to serve (optional)
chopped chives (optional)
METHOD
Heat a large frypan to medium heat. Add the oil and butter and heat until the butter has melted; add the caraway seeds, onion and beetroot and cook for three minutes.
Add the vinegar, honey and mustard, toss to combine. Season with salt and pepper.
Serve with sour cream on top and chopped chives.
---
• Alison Lambert, chef at the Otago Farmers Market, will be demonstrating this recipe at the market on Saturday morning.
---