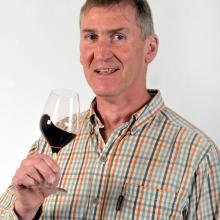 The longer evenings and threat of summer saw me break out the barbecue the other day, only to discover I had neglected to clean it after the last barbecue of autumn - I'll put it down to the time-honoured Dunedin tradition of cooking while shivering in the rain before slamming the lid down and bolting inside.
Today's collection holds the promise of summer in the guise of two delightful roses that will be just the ticket for the meeting, chatting and cooking side of things, with a group of sumptuous Aussie reds to follow for tackling the burnt snarlers.
Go on, invite some friends round ... but do check the barbecue first.
2017 Durvillea Marlborough Rose
Price: $15-$17
Rating: Very good to excellent
Fragrant and attractive nose leading with strawberry, Wine Gums and flower petals. Fresh and crisp on entry, becoming more creamy as it flows through the mouth, picking up notes of red apple, spice and strawberry. Juicy, fresh and inviting with a lovely carry of flavour on the close. Very good value here.
www.astrolabewines.co.nz/Durvillea
2017 Mahi Marlborough Rose
Price: $23
Rating: Excellent
Floral nose with strawberry and roses, a whisper of banana perhaps. Nice, creamy entry, the fruit playing in the sweet and sour spectrum, which it carries off delightfully. Good depth of flavour and zest. A little bit of fruit pithy chewiness gives an added textural element. Refreshingly dry with fine acid balance. Tasty.
2014 Mitolo Jester McLaren Vale Shiraz
Price: $30
Rating: Excellent
Fragrantly youthful, berries, spices, oak seasoning and hints of pencil shavings. Dark fruited palate, managing to be rich, yet not overblown, adding savoury elements, tilled earth and milk chocolate, with a brambly note adding interest. Sumptuous and with great appeal, layers of flavour here and fine balance.
2014 Mt Pleasant Home Paddock Hunter Valley Shiraz
Price: $24
Rating: Very good to excellent
Deeper and brooding fruit with plums and dark berries. Brighter acidity brings fresh lift with good tannic grip to balance. Soft lollies, earth, spices and vanilla lead, with leather and game notes growing with aeration. This shows deceptive richness that creeps up on you, finishing long and pleasingly dry. Still very youthful.
2015 Mr RiggsThe Truant McLaren Vale Shiraz
Price: $23
Rating: Excellent
A little wild and funky on opening offering saddle leather and barnyard. Old-style shiraz. Silky flow in the mouth with dark fruits, lead pencil and savoury nuances. Powerful fruit here and real flavour with matching grip and structure offering good balance. A long, lingering finish. A little wild on the nose perhaps, but I like it.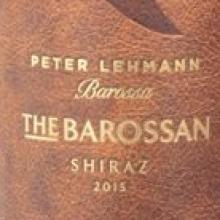 2015 Peter Lehmann The Barossan Barossa Valley Shiraz
Price: $25
Rating: Very good to excellent
Very bold nose with berryfruits and powerful oak seasoning. Classic South Australian shiraz. Sweeter palate with jam, liqueur fruits and spices. Initially supple but building in grip and structure as the tannins build with aeration. A big, bold and very youthful wine that struts its stuff and will give a bit of steak a run for its money.