Following up from last week's all shiraz/syrah contingent, I've gone all Australian this week and spread the net to encompass some other varieties/blends, as man ("or woman Brian,'' to quote a Monty Python line) cannot live on shiraz alone.
The common thread here is South Australia, long the powerhouse of Australian production, which is still very much the case today.
The Clare and Barossa Valley regions north of Adelaide, and McLaren Vale to its southeast, are justly famous, and well worth exploring by glass or first hand.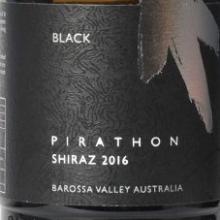 2016 Pirathon Black Barossa Shiraz
Price: $60
Rating: Very good to excellent
Attractive nose with rich dark fruits, fragrance, dustiness and earth. Dense colour, real richness to the dark berry fruit, with spices and oak seasoning; nice acidity giving this freshness. Fine tannins and good length with a little tangy note on the close. Time sees the tannins and sweetness build, with a little warm glow on the close.
Upside potential here.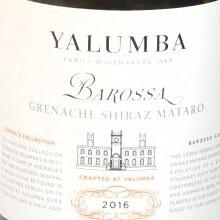 2016 Yalumba Samuel's Collection Barossa Grenache Shiraz Mataro
Price: $24.95
Rating: Excellent
Raspberry and spice, forest floor, with time a hint of menthol/eucalypt. Sweet raspberry fruit without being sweet per se, backed by spice notes, savoury earthiness ebbs and flows across the palate. There's an inner warmth to this, summer sun in a glass, with fine tannins and neatly balanced acidity keeping this fresh.
Very appealing flavours and lots of interest.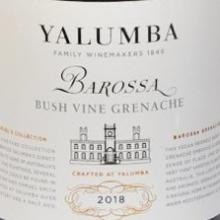 2018 Yalumba Samuel's Collection Old Bush Vine Barossa Grenache
Price: $24.95
Rating: Very good to excellent
Pale colour, fragrant berry fruits, a hint of candy at first, shifting to earth and spice. The palate belies the colour and, while light to medium-bodied, this has surprising intensity. There's a juiciness and crunchiness to the palate (is it OK to say Australian Beaujolais?) framed by deceptive tannins and a vanilla pod hint on the close.
Fun and moreish.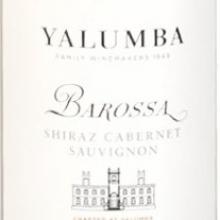 2017 Yalumba Samuel's Collection Barossa Shiraz Cabernet Sauvignon
Price: $24.95
Rating: Excellent
A brightness and boldness to the fruit, adding spice, bramble and crushed leaf. An amalgam of blackcurrant, spice, dark berries and bramble rollicks along the palate, with fine tannins giving structure. This is bright, vibrant and generous with excellent flavour intensity and persistence, flowing to a fragrant, crushed leaf accented close.
Really hits the spot.
2017 Yalumba Samuel's Collection Barossa Shiraz
Price: $24.95
Rating: Very good
Subtle nose at first, red fruits and raspberry building in the glass, along with oak nuances. Suppleness to the palate, adding a little milk chocolate to the sweet fruit. Balance and elegance here; it doesn't shout from the rooftops, but quietly shows its underlying structure with a long, chewy finish.
Tasty and appealing.
2015 Taylor Made BDX Cabernet blend
Price: $24.99
Rating: Excellent
Vibrant nose with blackcurrant, plum, crushed leaf and dusty elements. Bold, classic Aussie red on the palate, plum and red fruits to the fore, with those refreshing leaf notes typical of Cabernet and Cab Franc.
The flavour intensity grows on the supple mid-palate, as do the tannins, with some zesty acidity bringing this to a juicy, dry close.