Some things are made to go together: ham and cheese, Vegemite and avocado, Champagne and oysters - items that are delicious by themselves but form an even more enticing harmony and synergy when paired.
So it is for the group of grapes commonly known as the ''Bordeaux varieties'' - cabernet sauvignon, merlot, malbec, cabernet franc and petit verdot.
Here's a sextet of stylish Kiwi wines that show the power of the blend.
New Zealand Winery Cellar Door Day
The inaugural New Zealand Winery Cellar Door Day is this Saturday.
If you don't have a trip to the Waitaki Valley or Central Otago planned, fear not, as Dunedin's very own urban winery, URBN VINO, is taking part.
Based in the Terminus building (opposite the Chinese Garden), wine-maker Brendan Seal will be open from 1.30-5.30pm, showcasing some of his Central Otago wines.
For more information, visit urbnvino.nz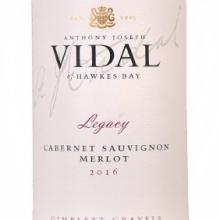 2016 Vidal Legacy Hawke's Bay Cabernet Sauvignon Merlot
Price: $64.99
Rating: Outstanding
Inviting nose of cedar, dust, crushed leaf, plum and blueberry jam, adding notes of earth spice and blackcurrant. Amazing complexity and richness, filling the mouth, all the while with impeccable balance. Freshness and energy, developing a delightful chewiness on the long finish.
A wine that wows and draws you back for more.
2016 Vidal Reserve Hawke's Bay Merlot Cabernet Sauvignon
Price: $19.99
Rating: Excellent
Subtly attractive nose, fruit to the fore with hints of leaf. Firm, chewy and powerfully structured with real tannic grip: definitely youthful but with clear promise. Behind that structure there's a delightful juiciness to the berryfruit, with savoury and spice touches. As this warms the fruit opens up nicely, building on the earlier promise.
Great bang for your buck here.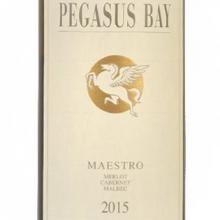 2015 Pegasus Bay Maestro Merlot, Cabernet, Franc
Price: $50
Rating: Outstanding
Fascinating nose of smoke, leaf, leaf mulch/humus with the fruit swelling. Sweet ripe fruit on the palate with oak and spice touches leading to tilled earth and a smoky/char element. Deceptive power builds in the mouth, developing delicious savoury nuances, tannins neatly in balance, leading to a gorgeously fresh, long, fruit-driven finish. 
Give this some time.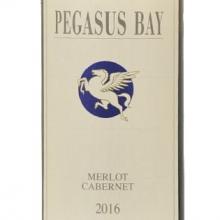 2016 Pegasus Bay Merlot Cabernet
Price: $32.50
Rating: Outstanding
Darker fruits on the nose, dusty gravel and smoke too: very inviting. Powerful, juicy, dark fruits dance on the palate, filling every corner of the mouth. Sumptuous, fine-grained tannins and beautiful balance adding hints of Dutch licorice, humus, and a savoury/umami element.
Amazingly long and delicious finish: you just don't want to put the glass down.
2017 Mills Reef Reserve Gimblett Gravels Cabernet Merlot
Price: $24.95
Rating: Very good to excellent
Attractively lifted and fragrant nose, ripely fruited, a hint of leaf and char. Medium weight, well-balanced, red fruits, pencil shavings and a schisty element, initially seeming right in the slot for drinking now. Time in the glass sees this build added depth and structure.
Lovely now and for the medium term.
2016 Mills Reef Elspeth Gimblett Gravels Cabernet Merlot
Price: $49.95
Rating: Excellent to outstanding
A little shy at first, but sweet fruit perfume, plum, milk chocolate, oak nuances and obvious complexity grow in the glass. Richness and density to the fruit, showing excellent structure and flow through the mouth to the long, long, deliciously dry finish.
Added complexity with every sip, this is powerful yet fresh and elegant, and with time on its side.