No wonder teenagers are beginning to make a noise about climate change - this is their future, writes parenting columnist Ian Munro.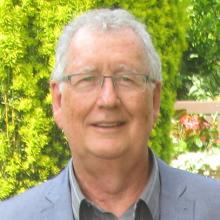 "How's Peter settling into intermediate?"
"Loving it. I'm not sure about his teacher, though. She's all over this climate change stuff. It's their term one focus. More like leftie brainwashing."
A conversation overheard during the morning commute.
"Don't know. I think it's pretty much proved isn't it?" Good on you. "Trouble is it's gone so far I don't think there's much we can do about it." Now you've spoilt it.
Many in Europe are struggling with the recent marches by teenagers demanding action on climate change. Belgium's Environment Minster, no less, said that activities were a "set up" and that security services knew who was really "behind this movement".
The movement's been sparked by a young Swede, Greta Thunberg. Last year, the then 15-year-old decided to boycott school and picket the Swedish parliament until it made moves to honour Sweden's Paris Agreement climate obligations. Catching international attention, her activism brought invitations to address the United Nations climate change conference last December and January's World Economic Forum in Davos.
We're heading to a planet with double its current inhabitants by 2100, stressed eco-systems collapsing and vast tracts of fertile land under seawater or turned to dustbowls. Somaliland is offered as a grim vision of our future. Climate change has already arrived there - 70% of its livestock has died and tens of thousands of people have been forced off their land and into refugee camps.
The Great Barrier Reef, the largest living structure in the world, has become the largest dying structure. Coral reefs cover only 0.1% of the ocean floor but support about 25% of all marine species. The Australian tourism industry has called for a halt to funding the scientists warning of the dangers because they're ruining its business.
American Republican politicians fear that President Trump's use of national emergency powers sets a dangerous precedent. Democrats might use them for their pet projects in the future, quoting inconsequential non-emergencies, such as gun control and climate change.
Closer to home, the Westland Regional Council reportedly won't support the Government's Zero Carbon Bill until evidence of human-influenced climate change is "proven beyond reasonable doubt".
No wonder teenagers are beginning to make a noise. This is their future. We tell them to clean up their messes, yet we're going to be leaving them to clean up the biggest mess imaginable left by their parents and grandparents. So, good on Peter's teacher and more power to teenaged climate-change activists.