Time is an important thing needed to keep ourselves together and a relationship in good shape, writes parenting columnist Ian Munro.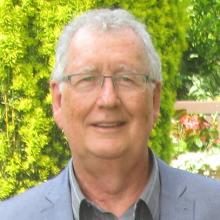 Last week I wrote about the occasions when Mr Mouthy and Miss Smarty push us to the edge of real anger and even thoughts of grievous bodily harm. Oh, how nice would be a bit of peace and quiet.
It's not easy being a parent. It's a bit like running in a marathon that lasts upwards of 18 years; and, like any marathon runner, we need to keep in good shape if we hope to last the distance.
A treadmill of work, work, work and give, give, give can mean that each day ends in exhaustion and, by the time the kids are in bed, that's about all we feel ready for, too.
Just as time is one of the most important things we can give our youngsters, so time is also one of the most important things needed to keep ourselves together and a relationship in good shape.
How long is it since you got away overnight without the children - two, three, four years? Do you know couples who, for no reason apparent to an outsider, have ended up going their separate ways after the children left home?
If, over time, a relationship has become so child-focused and so tension-filled and draining that, when the children eventually leave, there may be nothing left of the original relationship.
Some ideas:
• Find a good babysitter.
• Get out to dinner or the movies, even though streaming something might seem less hassle.
• Take a weekend holiday. It doesn't have to be far away or expensive.
• Invite some other parents around for a child-free meal.
• Have a room, perhaps your bedroom, that's yours and organised how you like it - no kids or their toys except by invitation.
• Have an activity in your life, singly and together, that isn't child or work-centred.
• Turn the television off and plan something together, play cards or listen to your kind of music.
• Try and take a few minutes each day to really talk to each other in private.
I'm still sold on this thought that occurred to me on a flight several years ago as we prepared for take-off. I realised that Air New Zealand had just passed on a great piece of parenting advice. It was the bit about making sure your oxygen mask was on first before placing the mask on your child.
For our kids to be happy and healthy and coping, they need us to be happy and healthy and coping. We need to look after our own welfare first so that we can look after our child's; and that includes maintaining the fitness of our relationship if we have any hope of lasting the distance in the child-rearing marathon in one piece.