It's important that we allow our youngsters to carve out their own niche and are watching for ways to support them, writes Ian Munro.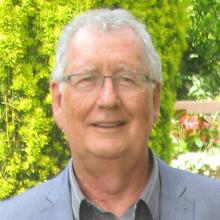 Sometimes a child feels overshadowed by a brother or sister who is considered better-looking, more personable, more intelligent, or physically more like one of the parents and therefore felt to be more favoured.
Taking the points made in last week's column about fairness and the middle child a little further, it's worth noting that it's not just middle children who can feel left out.
Most children are sensitive to comparisons, whether openly made or in a parent's mind. They can be conveyed by a different tone of our voice or a difference in our smiles and, while we mightn't be aware of this, a child will be.
Repeated statements such as, "Why can't you be as tidy as your sister?" are guaranteed to breed resentment against sister and against being tidy.
Statements such as, "Never mind if you haven't got a boyfriend like your sister, you're much smarter than her and that's what's important" aren't supportive. She's upset that she doesn't have a boyfriend. For her it's not an issue of being smarter but of boyfriends.
Sometimes teenagers will deny a talent so that they're not in a position to compete with a brother or sister they feel does things better. Despite your belief in their ability you're better to support that teen in doing something different so that they do get their fair share of acknowledgement.
I've known a parent who has "solved" the issue by no longer praising the achievements of the other child. Not a wise thing to do. All children are worthy of having their achievements recognised.
The first child's arrival is a major life event and the "firsts" are generally recorded. When number two arrives, comparisons are made about developmental progress, growth, school achievement, physical ability and so on.
But it can also work the other way. Saying, "I think young Timmy's going to be brighter than his older brother" can be like a stab to the heart to the older brother.
Teachers are prone to make these comparisons, too, and worse, can inadvertently call the younger child by the older child's name. These things tell a child he's not important for himself or that she's supposed to be a clone of her older sibling.
It's important that we allow our youngsters to carve out their own niche and are watching for ways to support them in this through their successes and failures.
Compliment each on the things they do well, chat to each child by themselves, when someone asks about one child also tell them about the others, offer choices of sports and hobbies - they may well have different interests - and let them know it's okay to fail on the way to success.