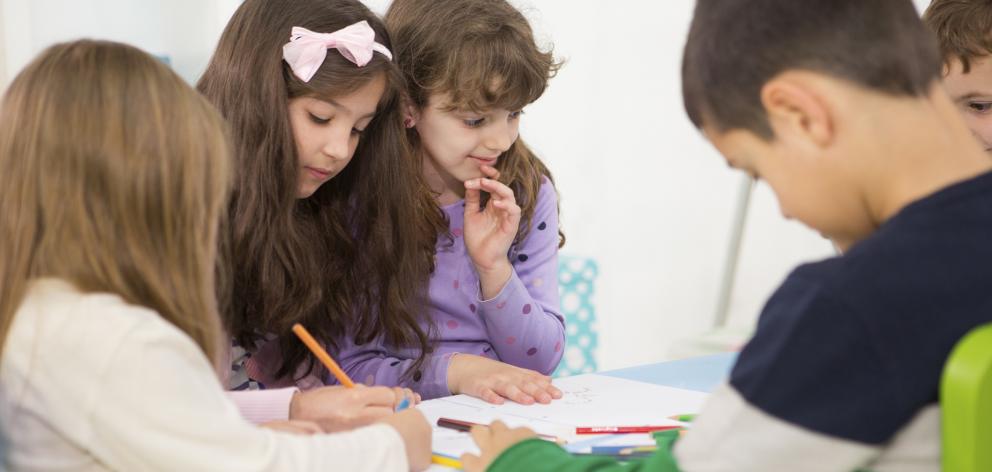 Doodling, as long as you don't overthink it, is good for you, writes Liz Breslin.
The felt tip pen was green. One of those cheap ones from a set of only 12, with a slotted plastic lid. The white frog, outlined in black, needed greening on the page. I knew what I had to do. I'm pretty sure the tip of my tongue was poised slightly outside the left side of my mouth in intense concentration as the white turned increasingly green. Almost done. I remember the feeling of the tip of the pen crossing the line. Almost imperceptibly. But there it was. Green where the green shouldn't be. The disappointment.
I was 7. There was no Andy Warhol telling me that Art is what I can get away with, no Jessie J to chirpily remind me that "I can't colour inside the lines/'Cos I'm perfectly incomplete". Just Miss Higgins, who we called Miss Piggins (7 and cruel), caught between encouraging and tutting at me.
Specialists say you can expect children to be colouring inside the lines by the age of 6, when their fine motor skills kick in. As a clearly late developer in this area, that was one of my formative social conditioning moments. Like, the line is just a guide. What about free play, self-determination and thinking outside the square?
Joking. I'm joking. I'm sure my early years of strict Catholicism had a lot more to do with line-toeing in my life than one solitary over-greened froggy. But still, I never took to art at school. No logic to it. I got nine out of 10 for a completely imagined, scrawled-in-10-minutes-on-the-school-field, plate of biscuits still life, but only four for a dripping candle I'd stayed up way past bedtime to faithfully render.
But there's one kind of drawing I love and love and love. Doodling. Get me in a boardroom and I doodle up a storm. Waves, koru, arrows, boxes, stars. They fill every gap in my lists and notes. According to a Time study in 2009, this means I will have better memory recall of even the most boring information, which is so useful as a meeting strategy that you can now even employ doodle experts to come and talk to your company about the benefits of implementing doodling into the workplace. Really.
There's also the slightly scary opportunity to have your own scrawlings analysed to learn more about yourself. My waves and boxes are apparently super-common human doodle tropes. Squares are for security, boxes for planning. Very masculine. Waves are more feminine. It's the curves.  Hmm.
Handwriting analyst Ruth Rostron says that doodling waves represents "deep feelings kept well under control, persistence in the face of adversity and a strong sense of responsibility", which is a more pleasing piece of doodle-psych than the revelations that heavily-penned genitalia mean that you're thinking about sex. And hearts, about love. Who knew? Moving on, arrows mean I am purposeful and well-directed. Which is kind of ironic, since, against the evidence, most people conflate doodling with dawdling and general time wasting. Not sure what the koru and stars mean. Not sure they have to mean anything.
The evidence is clear. Doodling, as long as you don't overthink it, is good for you. Which has led to blank books being marketed as doodle magic pads. Which doesn't bother me as much as the recent move to organise doodling. Urgh. The cloying popularity of adult colouring books with intricate patterns of somebody else's making. That's not therapy, or creativity. It's regulation of the sort that Miss Piggins might have given you a gold, silver or yellow star for. If you're really careful and good.