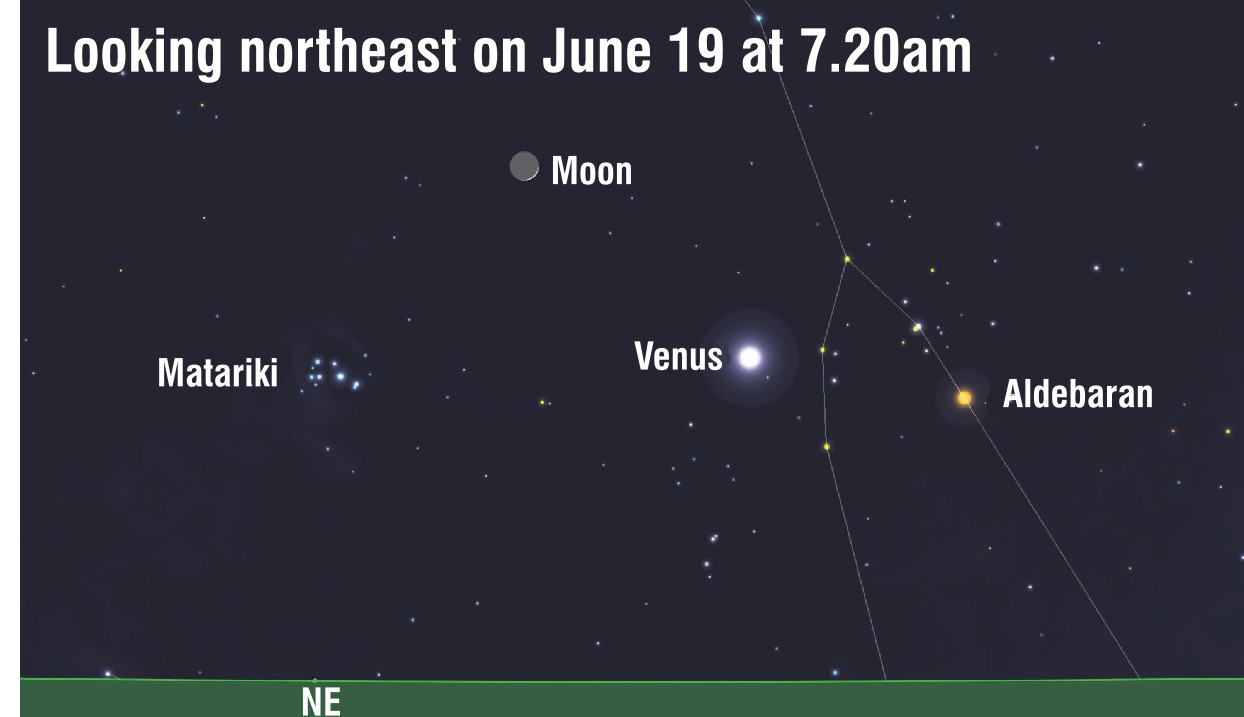 As we head towards winter solstice on June 21, sunrise is steadily getting later each day, writes Ian Griffin.
This week, our closest star clears the horizon in Dunedin after 8.15am. This means that my daily commute along the Otago Peninsula offers a wonderful opportunity to observe the goings-on in the pre-dawn sky. I, therefore, plan to make Highcliff Rd my preferred route into town for the next few days as I hope to enjoy views of a beautiful celestial gathering for which an oceanic horizon will provide the perfect backdrop.
After an extended apparition after sunset over the past months, Venus has entered the morning sky and will become a magnificent sight over the next few weeks.
If the sky is clear on Friday, Venus, the moon and the Pleiades (what we also call Matariki) will form a beautiful close triangle low in the northeastern sky. The moon, a thin waning crescent just 6% illuminated, will be the apex of this celestial triangle, 10 degrees above the horizon an hour before dawn.
Otago stargazers will be able to see the "dark" part of the moon illuminated by earthshine - the sunlight that has bounced off the Earth's atmosphere and the lunar surface before hitting your eyes. Matariki will be below and to the left of the Moon. At the same time, Venus will be stunningly bright below and to the right of our closest celestial neighbour.
Along with Matariki, the Moon and Venus are congregating in the constellation Taurus, whose brightest star Aldebaran will be twinkling madly (due to its low altitude) less than five degrees to the right of Venus.
If you have a telescope, it's definitely worth using it to get a close-up view of Venus, which is putting on quite a show. On Friday morning, the second planet from the sun presents more or less precisely the same phase as the Moon: its thin crescent will be just over 7% illuminated. Venus is relatively close to Earth at the moment, and on Friday it will be just under 50 million kilometres away.