Last week I discussed the dangers of not equipping our youngsters with critical thinking skills. In this time of disinformation and deceit, having the skills to think critically is vital, writes parenting columnist Ian Munro.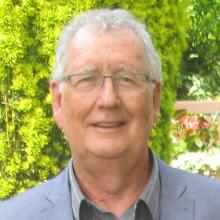 You'll no doubt be familiar with the old saying about giving a man a fish and he'll eat it, but teach him to fish and he'll never go hungry. Similarly, if children are fed information so that they absorb and regurgitate it unthinkingly, they can easily become the puppet of others; but if they're taught how to examine and question and think about that information, they're likely to be their own person for life.
Try to create a thinking environment by encouraging questions. Last week I suggested the "what if?" approach to get youngsters to think about what's happening now and what might happen next. Another approach is not to answer every one of their questions but to see if you can tease the answer out of them with your own questioning.
Questions can arise from anything and everything that's happening around them - the weather, the trees, the birds, water, current events. Use television programmes and the stories you read them to get them thinking about what's happening, why it's happening and what might happen next. Use situations at school and involving their friends. What would you do? Why? Then what?
Avoid dumbing down the language you use. Let them have the correct word. You might need to explain and give some examples.
When we're encouraging questioning and thinking, it's important not to criticise. Criticism quickly kills inquiry. If there's a need to move them away from a train of thinking do it by questioning them, for example, with a "what if" question. If that doesn't work come back to it later.
In the end, we do want them to have their own opinion and to be confident in expressing it; to be more a leader than a blind follower.
However, it's important to balance their thinking with exposure to the ways and cultures of others. They need to know that their ways and their opinions aren't necessarily the only legitimate ones - our goal isn't a self-opinionated bigot.
Critical thinking is about both self-respect and respect for others: treating others as we would like to be treated and our youngsters understanding why they like to be treated that way. They're then less likely to be treated badly or bullied or coerced into behaving in a way they don't think is right.
None of this should be stressful and should always be age-appropriate. Don't push for decisions and answers if they're not ready. Each child will develop their thinking and reasoning skills at their own pace. Learning at home should always be fun.