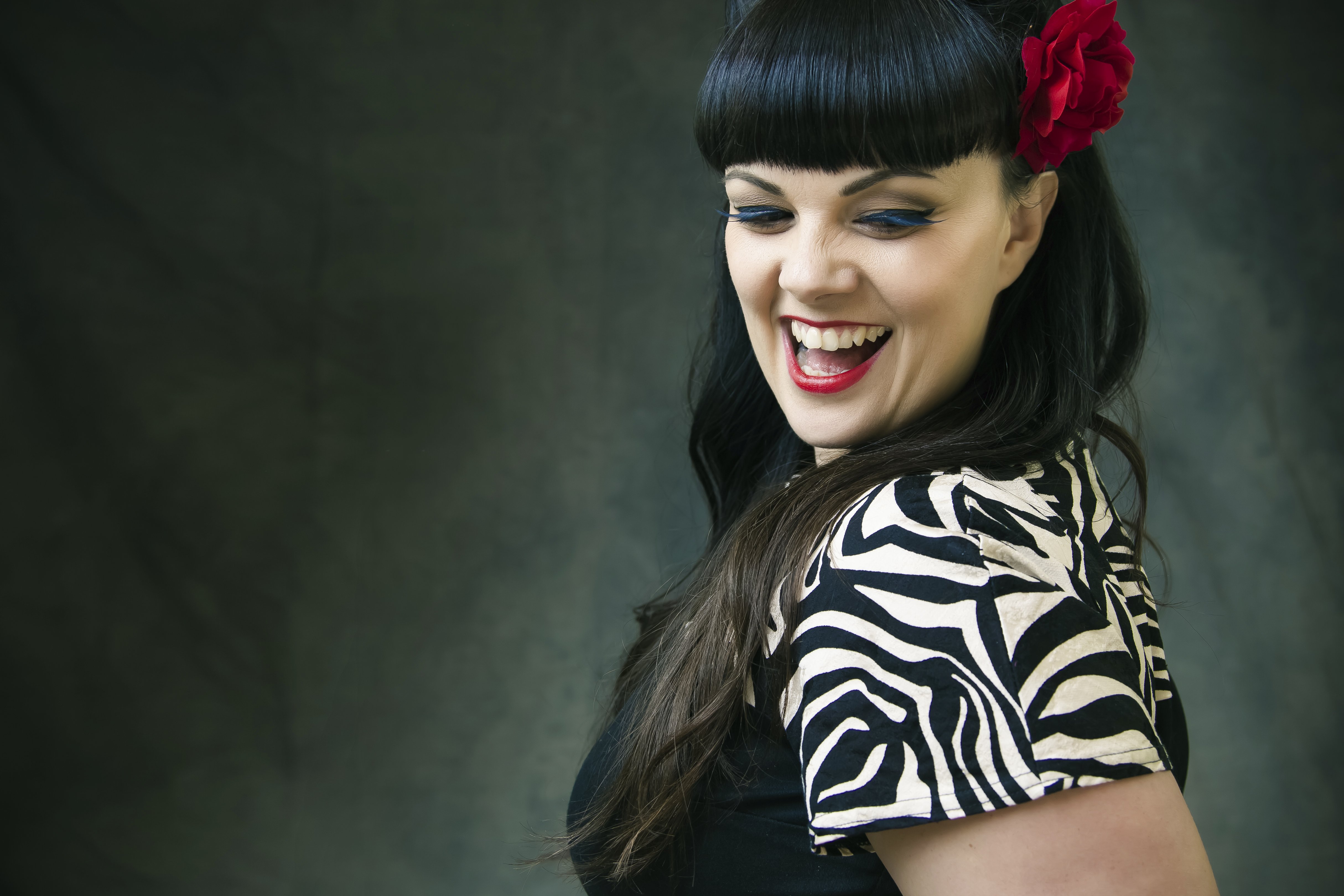 Life just keeps getting busier for the award-winning, genre-hopping Tami Neilson, writes Shane Gilchrist.
It's hard to know what has more infectious resonance: Tami Neilson's singing voice, or her laugh.
"My goodness. Haven't I gone up in the world? Now I have some person introducing us," she cackles (and to hear Neilson cackle is to experience a joyous, not-quite-thunderclap sound) as an intermediary connects our phones.
Neilson is speaking from her home in Auckland. She's been back there for two months, having finished a tour of North America that fetched plenty of favourable reviews. However, she won't be there for long. Hence the reason for this conversation: she's about to hit the road for a series of New Zealand shows, after which she will tour Canada in June, Australia in August and Europe in September, then return to Quebec for two weeks in October. She also has plans to return to the studio at the end of the year, "when I finish touring", to begin recording a new album, for which she is at present writing songs.
Phew.
"This year has been really hectic, but in a good way."
Life is a balancing act for the Canadian-born mother of two boys, the elder of whom has just started school. ''I do have to be mindful and try to pack in as much as I can in short, focused bursts. Me and my husband make a lot of sacrifices — and me being apart from my boys is the hardest part of all of this — but as long as they are happy and secure, then all is good.
"In fact, I'm doing this New Zealand tour now because it's the only window I have in which to perform here. The year gets eaten up quickly."
Titled "Tami Neilson Sings! The Songs of Sinners", the tour features the Hot Rockin' Band of Rhythm, a "dream" line-up comprising Brett Adams (guitar), Neil Watson (pedal steel and guitar), Mike Hall (bass) and Joe McCullum (drums), who will help her journey through soul, country, gospel and blues.
"The tour will feature songs a New Zealand audience haven't seen me perform," she says of a set that will include material by Sister Rosetta Thorpe, Howlin' Wolf, Blind Willie Johnson, Bob Dylan, Johnny Cash, Tom Waits and others.
"There will also be a live album of the shows that's not available internationally. I want to have some treats for my New Zealand audiences because they are the ones who have got me to this point.
"The show is all about celebrating this wonderful wellspring of American music. It's deep for me on both a personal and musical level."
There were more than a few gospel and soul flourishes in Neilson's last album, 2015's Don't Be Afraid, for which the award-winning singer-songwriter managed to turn her grief over the death of her father, Ron, into a joyous, powerful experience.
It followed 2014 studio release Dynamite!, which earned Neilson a 2015 Rianz Best Country Album Award (Tui), her fourth, following wins in 2009, 2010 and 2012. She was also awarded an Apra Silver Scroll in 2014 for her song Walk (Back to Your Arms).
If Dynamite! had Neilson dipping her toes into soul, particularly in the title track and the Motown-infused blues shuffle of Walk (Back to Your Arms), then Don't Be Afraid could be regarded as more of a full-on dive.
And it seems Neilson's move to what might broadly be termed bolder, more emotionally charged material is opening more than a few doors, including in North America, where she used to tour with her Canadian family (father Ron, mum Betty and brothers Todd and Jay).
She likens her return to North American stages to a high school reunion, one in which a former pupil returns having learnt so much more. She also feels the resonance of those who have gone before, not  least the influence and inspiration of soul legend Mavis Staples, whom she was invited to support at a one-off Auckland concert last month.
"Oh my God," Neilson says when asked about the experience.
"I mean, the first time I ever saw Mavis Staples was at the Ryman Auditorium in Nashville. My family was living in Nashville at the time, in the 1990s, and we heard a television special was being filmed there. It was all about country artists mixing with soul and blues artists, about how these strains of music meet."
Neilson was preparing to move house in Auckland the day she was asked to support Staples. Her two boys were at a friend's; she was packing boxes, listening to Staples' 2008 album Live: Hope at the Hideout on rotation for several hours. Listening to the living legend  talking about the Civil Rights movement and her work with Martin Luther King, she started to cry.
"I thought so much of what she was saying remains so relevant. Here's this woman who, at 77, has fought her whole life and is still fighting.
"I finished packing and checked my emails and there was one from the promoter telling me Mavis was coming over and asking if I'd like to open for her.
"I just thought, 'God, if you take her before I get to meet her, we will be having words.' She is my hero."
In the weeks leading up to the concert, Neilson struggled to sleep. She was, in her words, "a mess". She needn't have worried.
"The promoter had spoken to her manager about what it would mean for me to meet her. So I got to spend time with her after my set, but before hers.
"I have such an affinity with her because she was a woman who stood on stage with her father much of her life, who wrote and performed with her father. And I've done the same. There aren't a lot of women who have shared that relationship. She means so much to me on a deep level.
"So here I am relaying all this during my set, telling the audience what Mavis means to me and to the songs I was singing, and I noticed ... Well, I heard her before I saw her. There was this signature gospel clapping and this big 'yes!'. My heart stopped. She was in the wings. She sat there for three songs."
See her
• Tami Neilson and her Hot Rockin' Band of Rhythm present Tami Neilson Sings! The Songs of Sinners New Zealand Tour 2017, Plato, Dunedin (R18), Friday, May 26, and The Sherwood, Queenstown (R18), Saturday, May 27.