Single use is finally on the way out. From here on we're picking up reusable bags and going steady, writes Gina Dempster.

Single-use plastic bags - this is your day to die. Well, your day is coming, sometime soon, next year, so get ready all you lightweight plastic shopping bags, your days are numbered. We're on the countdown to no more single-use plastic bags in New Zealand.
Yes, in case you missed it, Jacinda (don't you love how we're all on first-name terms with the PM) announced last week that New Zealand is going to ban single-use plastic shopping bags sometime in 2019. After a decade of talking about how we can survive, and even function quite well, without plastic bags, I'm stoked to finally see Government leadership on the issue. Go Jacinda and go Eugenie (Sage, the Associate Minister for the Environment from the Green Party, just in case she's not on first-name terms with all of New Zealand quite yet).
Let's not pretend that banning plastic bags is going to solve all our environmental challenges. But it is a first step towards doing something to stem the tide of plastic pollution washing into our oceans. We can't pretend we don't know the harm that plastic is doing, polluting the waters and killing iconic species such as turtles and whales. It's hard to imagine a worse fate than starving your babies to death by feeding them delicious-looking morsels of plastic, as the Flesh-footed Shearwaters are doing to their chicks on Lord Howe Island. By 2050, there could be more plastic than fish in our oceans. So if we want our grandchildren to know the bounty of the oceans as we do, we need to change and we need to do it quickly.
Breaking our dependence on single-use plastic bags is the first step in breaking our plastic addiction. Until we do that, we're not going to make progress on the other culprits: plastic bottles (we make one million a minute worldwide, and only half are recycled), take-away coffee cups lined with plastic, plastic straws and take-away containers. Plastic bags are the doorway that we have to step through first.
And yes, we're going to have to trade off a little bit of convenience for the sake of the planet and future generations. Free single-use plastic bags encourage us to shop whenever we get the urge, without even the smallest amount of forward planning. They encourage our short-term thinking and habits of buying now, and thinking of the future later (or not at all).
Retirement Commissioner Diane Maxwell put it well on Radio New Zealand when she said that in our consumer society, we up-weight today, and down-weight tomorrow.
"We're living so much longer, we're around for so much longer, but our ability to think long-term appears to be decreasing.''
Putting a little bit more planning into when and how we shop will help not only the planet, but possibly our budgets too.
Just how hard is it really to put our bags back into the car when we finish unpacking them? Well, creating new habits takes some thought and energy, whereas doing what we've always done is the easy option. Maybe that's why the transition to life without single-use plastic bags has been a bit rocky over The Ditch this month.
Australian supermarkets were to stop giving out single-use plastic bags at the start of August, but Coles got nervous about a possible customer backlash. At the last minute, it swapped out free single-use plastic bags with free heavy duty reusable plastic bags, upsetting many customers who were expecting all plastic bags to be gone. In the meantime, other customers responded to the loss of their free bags by abusing cashiers and stealing baskets and trolleys, making news around the world. Coles has now set a new date to stop giving away all plastic bags (August 29), and will introduce a 15 cent charge for its heavy duty reusable plastic bags from that date.
The furore shows how important it is to link education to action. Here in New Zealand, we have more than 70 voluntary plastic bag-free groups doing great work in their communities to highlight why we need to ditch single-use plastic. Both our large supermarket chains have already committed to phasing out single-use plastic bags by the end of this year, and are already running advertising campaigns about it. Countdown is successfully trialling plastic bag-free stores and other stores, such as Mitre 10, have got rid of them already.
So far, the vast majority of Kiwis seem to be welcoming the news of a ban on the bags. And really, we're just catching up to other countries that have already banned or levied plastic bags. If we continued to do nothing, it would be just another nail in the coffin of our clean, green reputation, on which the tourist industry trades so heavily.
Before deciding exactly how the ban will work, Jacinda and Eugenie have asked for the public's views. The consultation is under way to decide when the ban will start and what exactly it will cover. It's good to see that the proposed ban includes "biodegradable'', "oxo-degradable'' and "compostable'' bags, and that they "recommend reusable bags over single-use alternatives at this time''.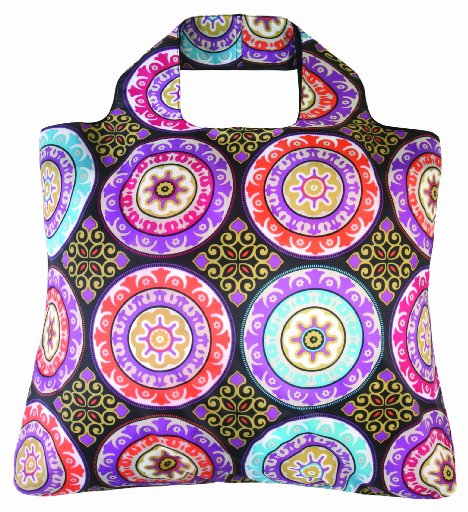 Compostable bags sound like they would be a big improvement over plastic bags. However, they can only compost in very controlled conditions, which are found in commercial composting facilities. They are not designed to break down in landfills, and even if they do, they can release methane, which is a harmful climate change gas. We have very limited collection services and composting facilities for compostable packaging. If we want to transition to compostable packaging, we need to develop and invest in infrastructure to deal with it.
If you haven't already evicted single-use plastic shopping bags from your life, prepare to say goodbye. Their days are numbered, and that's a good thing. They may not be the biggest environmental issue we face, but they are a battleground that is sucking up a lot of the energy for change. If we don't take the first step, we'll never get to the second step or the one after that. And we need to take all those steps to head down the road towards a circular economy in which all resources are reused or recovered, and we design waste out of the system.
• Make a submission on the Government's consultation document before the closing date of September 14: www.mfe.govt.nz/consultation/plasticshoppingbags.
Plastic bag tribes
Where do you fit and how can you help your nearest and dearest to transition to a life without single use plastic bags?
ZERO WASTERS
Wouldn't be seen dead with a plastic bag, these keen beans carry their own take-away containers and have pantries full of pulses in unmatched jars.
Response: ''Thank God, now we can move on to bigger issues''.
Help to transition: No help needed. Can be a useful resource for plastic free lifestyle tips such as which bamboo toothbrushes are best and how to make beeswax wraps, if you have a spare hour or two.
PLASTIC BAG RE-USERS
Super-organised and frugal, they reuse plastic bags for all sorts of household chores and are worried about how they are going to live without them.
Response: ''But what am I going to line my rubbish bin with?''
Help to transition: Model practical solutions - fold their newspaper into a handy bin liner (best time to grab their attention is while they're still reading it) or demonstrate how you wash out your liner-free bin with one hand while you make them a cup of tea with the other.
PLASTIC BAG FREE SUPPORTERS
Keen to save turtles and sea-birds from plastic pollution, but a busy daily life means they sometimes forget to take their own reusable bags.
Response: ''I love Jacinda, it's so amazing that New Zealand is finally doing something about plastic bags''.
Help to transition: Give the gift that keeps on giving (to the planet) - a stash of stylish roll-up bags to hide in every available glove-box and handbag for emergencies.
SCEPTICS
Don't see plastic bags as a problem, so can't see the point of banning them. Either refer to much bigger environmental problems facing the world or deny that there are any environmental problems facing the world.
Response: ''Why bother, it's not going to make a difference anyway''.
Help to transition: Show them pictures of cute albatross chicks, dying whales and babies (their own if possible and preferably all together in the same photo). Batter them down with relentless optimism about the power of humanity to change course if we all work together.
HOW TO BREAK THE SINGLE USE PLASTIC BAG HABIT
Fold up your reusable bags when you finish putting away your shopping and put them back in the car.
Keep an emergency bag in every glove box and handbag.
If you forget your reusable bags, ask for a cardboard box, carry items loose or push them to the car in your trolley. A little bit of inconvenience and/or public embarrassment will help you remember next time.
Replace plastic bag bin liners with a newspaper bin liner or no bin liner at all (just wash and dry in sunshine when empty, works best if you compost your food waste).
Dog owners - switch to bread bags or other bags that come with pre-packaged food items for your favourite daily job (picking up the poo).