A council in the UK is taking the lead in tackling childhood obesity, writes Ian Munro.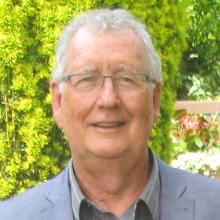 While in the UK recently, I was introduced to Henry. Henry has been credited with assisting Leeds to become the first UK city to lower childhood obesity rates, writes Ian Munro.
\Henry, however, isn't a person. It's an acronym for the city council's eight-week Health, Exercise and Nutrition for the Really Young programme.
It's a programme focused on authoritative parenting, where parents of young children from Leed's poorest families, where the obesity rates have been highest, learn how to be in charge, set boundaries and be responsive to their youngsters.
Over the eight weeks they gain skills in goal-setting, in juggling commitments so all get a fair go, in responding to their youngsters' needs without giving in to all demands, in preparing healthy low-cost meals, and in managing meal times to make them happy and stress-free.
They learn how to give their youngsters choices within these parameters, for example whether they would like an apple or an orange, broccoli or peas, and that it's bedtime now, so would they like a story.
The rationale is that prevention is easier than dealing with obesity. It's felt that new parents are also particularly receptive, as they all want to give their youngster the best start.
While Henry is the core programme, Leeds also recognised that a broader approach was needed for it to be fully effective. Other strategies include support for pregnant women, new mothers, breast-feeding and youngsters with learning disabilities.
The city council operates a Healthy Schools service which offers support, programmes and resources to schools for promoting student health and wellbeing and Leeds Community Health Care offers Watch It, a 12-week weight management programme for 5- to 18-year-olds and their families.
While many schools and communities in New Zealand run these sorts of health and parenting programmes, the difference in Leeds is that the city council has taken a lead, put money and staffing in and developed a comprehensive and integrated programme with prevention at its centre.
It may be a little more complicated here. Several different players would need to come together with funding, personnel and facilities to do something similar - district health boards, Ministries of Health and Education, school boards, councils, and other community groups.
However, an analysis of four years of data by Oxford University has shown that such an approach does work, and not just among Leed's poorest families, but also among its more affluent.