On one of the UK's better spring Sunday afternoons I took the grandkids to a nearby playground, writes parenting columnist Ian Munro.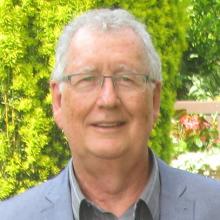 It was one of those larger ones with a variety of structures along with standard playground equipment and the ubiquitous ice cream van. I'm almost certain it was the same van I'd seen at a Lower Hutt playground in January.
Everyone had been drawn out by the beautiful break in the weather. I stopped counting at 120 kids and parents, though may well have counted some of the youngsters more than once, such was the energetic activity taking place. But the thing I noticed most, and for which I did another count, was the number of adults busy on their phones. A total count of one.
This was startling, not to mention extremely pleasing. On this side of the world, when I take the Aussie grandkids to the playground, I'm probably the "count of one" not busy on my phone.
It has amazed me that, once shut into the playground, parents otherwise occupy themselves, ceasing all interaction with their offspring until pestered in the face to take notice. It's not just phones, either. Laptops have been opened up on the picnic tables alongside the water bottles and snack containers - no ice cream truck here.
For a while I used to restrict myself solely to my own three, but after a few visits and becoming a bit of a familiar face, I took the risk and began pushing the swings either side and spinning more than my charges on the roundabout. We all had fun.
A parent would occasionally glance up, probably grateful that I had relieved them of responsibility for ensuring their youngsters were having a good time.
In the English playground, parents were interacting with their kids and with each other. There was kid noise and adult chat. In Sydney, neither interaction was there. I see this in other public spaces such as public transport, airports and even restaurants and staffrooms, but playgrounds?
The presence of the mobile is a great distraction and the price for being distracted is high. These moments are ones that kids remember - Mum and Dad having fun with them, being silly together. They're what bond a family. And it begs the question - is this how it is at home, too?
Sherry Turkle, of Massachusetts Institute of Technology, describes in her book Reclaiming Conversation how, during her research, she came across so many situations where children, for example, wanted their parents to stop reading their emails while they were supposed to be playing with them in the bath.
"I'm talking about little kids saying 'please play with me'."
Might your youngsters be thinking the same?