I recently had the opportunity to save Planet Earth from space invaders. It was a demanding and exhausting job, but I did it and managed not to lose any of my three lives in the process, writes parenting columnist Ian Munro.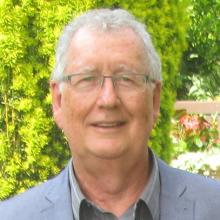 This wasn't a sit-down video game I was playing, this was reality. Well, OK, virtual reality (VR). And I suspect I was playing at the first level.
I was surprised at the realness of the experience. I understood what VR was but I was still expecting something like a surround-screen effect. Instead, it was an intensely immersive experience. Although my brain knew otherwise, it did feel like I was standing in space on the outside deck of the space station firing my two, hand-held laser guns. I had to be constantly on the move to fire at these objects coming at me and to duck and dive to avoid being shot myself.
I had an elevated heart rate by the finish.
Interestingly, I still vividly remember the details of the experience three weeks later, something I feel certain wouldn't be the case if I'd played the same game on a screen. The operator told me that the impact is so real that people afraid of heights will not step out on to virtual ledges even though they know that they're still standing on the floor.
There's little research yet on the effects of VR on the developing brain or the understanding and impact of the experience for those under 7. However, from my one, short experience I can imagine what some of the issues and the benefits might be.
There's potential for greater disconnection from the real world, enhancing the escapist and isolationist tendencies of teenagers struggling to cope. There then follows a potential confusion between, or even some sort of merging of, the two realities with, for example, aggressive activities being played in the VR world carried out into the real world.
On the other hand, imagine the French teacher walking the class around Paris, the geography teacher taking them on a virtual field trip to the Amazon rain forest, the science class walking on the surface of Mars, or the biologists taking a journey through the human gut.
If your youngsters have the opportunity to experience VR, or if the VR headset becomes the Christmas ``must have'' in 2019, I can think of three key considerations, given the significant difference between on-screen gaming and the VR experience. As there's potential for injuring themselves as they move around, simulation sickness and unexpected impacts on vision: don't expose them to experiences you wouldn't want them to have in real life; take a break after every 5-10 minutes; and always have another person with them without a headset on.