Another memorable, enthralling and exhilarating few weeks of movie-going lie in store, writes Weekend Mix film critic Jeremy Quinn. 
Welcome, once again, to the New Zealand International Film Festival. This 43rd Dunedin iteration finds the festival in a state of transition after the retirement in March of long-time director Bill Gosden, the public face of NZIFF for 40 years, and as dedicated and passionate an ambassador for cinema in New Zealand as you could hope to find.
This year's line-up was curated with significant input from Bill and is being delivered by the existing NZIFF team headed by programmer Sandra Reid and programme manager Michael McDonnell, before new director Marten Rabarts begins his role in October.
With much experience in the world of theatre and film, including most recently as head of EYE International, in Amsterdam, Marten will no doubt ensure the festival remains in good hands.
As the NZIFF transforms and changes, so the world of cinema is in a state of flux as significant as any in its 130 years, although in truth, when has this ever not been the case?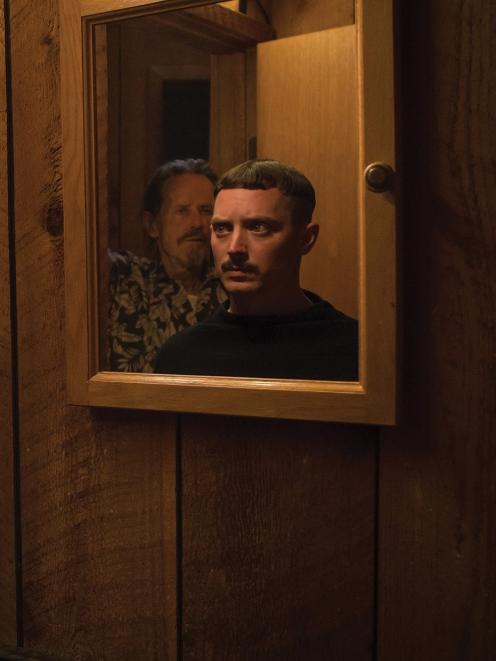 The current dominance of streaming and digital media is just the latest in a long line of so-called scourges, which have included the coming of sound, the introduction of television, the rise of home video; all of which have at one time or other signified the death knell for the experience of sitting with an audience in a darkened theatre.
What's also noticeable are the changes in the way that stories are being told, the blurring of lines between film and other means of storytelling (television and streaming, gaming and virtual reality, visual art and multimedia etc) and the unavoidable mashing together of all this work into the dreaded term known as "content".
For many moviegoers, the answer is quite simple: the corporations have your back.
The average person might see about five films a year at the cinema, and chances are that most of these will be in some way related to the Disney behemoth and all its subsidiary properties, and if you want to stay home then Netflix has you covered, with its weekly uploads of original movies and long-form television series.
OK, I admit, I might be sounding a bit like your standard old man yelling at a cloud right now, but that's not really my intention ... everything is, and always will be, in a state of change and it was ever thus ... yet I do still wonder about the role of a festival like NZIFF, devoted purely to film as an art form, in this current landscape.
For me, at least, I think it comes down to the careful and considered curation it offers.
Good stories are always there to be told, and they might not always come in the flashiest, fanciest clothes imaginable, but could just as well be sitting quietly and unassumingly in the corner of the room, nursing a rusty mug, out of sight but to a few interested and inquiring ears, ready to spout forth above the general drone if they could only speak loudly enough to be heard.
Think of NZIFF as seeking out these stories told by lonely souls in room corners around the globe and putting them centre stage, if only for one night, to tell their tales with no judgment or shame, to an audience full of open eyes and ears.
NZIFF has always done this immaculately, providing a yearly, state-of-the-world-of-cinema address, giving us a brief but vital glimpse into the beautiful, bizarre, diverse and majestic reality that exists beyond the confines of the content we consume every day.
The Dunedin schedule is something of a shortened edition compared with the more comprehensive Auckland and Wellington events, but there's no doubt we've secured most of the major highlights from the 2019 line-up, which I'll humbly attempt to guide you through.
As always, my biases will be clearly on display here, so if you don't see anything that immediately grabs your interest, please take some time to flick through the programme or go on to the NZIFF website for a deeper dive ...
THE ART OF SELF-DEFENSE
First up ... probably the most conventional of my picks for the year, this American indie stars Jesse Eisenberg as a nebbish (what else?) who takes up karate after being mugged. It looks to be a darkly comedic riff on Fight Club, with all the post-millennial, crisis-of-masculinity high jinks you would expect. Imogen Poots (Black Christmas) also stars, and both she and Eisenberg appear together again during the festival for the great-sounding dystopian satire Vivarium.
PJ HARVEY: A DOG CALLED MONEY
The making of PJ Harvey's incredible 2016 album The Hope Six Demolition Project is documented here by reporter Seamus Murphy, who travelled alongside Harvey to war zones in Afghanistan, Kosovo and Washington DC before returning to a purpose-built studio/art-installation that allowed gallery patrons to watch the album being recorded. One of the highlights of the music docs this year, although Miles Davis: Birth of the Cool and Marianne & Leonard: Words of Love will also be worth checking out.
UNDER THE SILVER LAKE
It Follows director David Robert Mitchell, er, follows his teen-horror classic with a take on the shaggy-dog LA detective tale embodied by The Big Lebowski, or more recently, Inherent Vice; this time with Andrew Garfield as the perpetually stoned, slacker protagonist. Almost buried by the distributor after somewhat bombing at Cannes last year, it's since built a following on subreddits and torrent sites everywhere to become something of an underground, internet-ready cult sensation, its pop-culture-infused, conspiracy-tinged puzzle making for a rich, epic and confusing viewing experience. Don't miss the chance to see this on the big screen before downloading to your heart's content.
PHOTOGRAPH
Mumbai-set romantic comedy, or Bom-rom-com if you will, looks set to be an absolute charmer, the story of a lonely photographer and a shy student filmed with street-level neorealism by The Lunchbox director Ritesh Batra. I'm a sucker for these types of stories when they're done well, which they so often aren't, so I'm hopeful to see how this turns out.
AMAZING GRACE
By all accounts this is not only one of the greatest concert films ever made, but perhaps also the most intensely religious experience you'll ever have in a movie theatre. In 1972, director Sydney Pollack filmed Aretha Franklin as she recorded her live gospel album, Amazing Grace, over two nights at a Los Angeles church. Due to technical and legal difficulties, the footage has never been seen until now, and with its release comes an expression of music and film working together in perfect unison.
ANIMALS
With maybe more glasses of wine consumed than any other film in cinema history, this adaptation by Emma Jane Unsworth of her novel of the same name concerns a pair of late-20-something party girls, played by Holliday Grainger and Alia Shawkat, who start to realise, to their abject horror, that their lifestyle may be somewhat unsustainable for too much longer. With the kind of debauched onscreen antics that I can certainly get behind, more discerning wine-lovers may prefer the Kiwi-made doc A Seat at the Table, a kind of visual taste-tour of our finest vineyards and wineries.
MONOS
It's Lord of the Flies meets Apocalypse Now in the Columbian mountains, as a group of child soldiers descends into madness among beautiful, dream-like photography and a brilliant Mica Levi score. Sounds great! Coincidentally, Apocalypse Now: Final Cut also makes an appearance in this year's programme, a must-see if you've never caught it on the big screen, even if the original 1979 version will never be beat.
VARDA BY AGNES
The late, great Agnes Varda's final film is an autobiography of sorts, but as with all her work is most likely impossible to categorise in any easy way. Varda, one of the finest film-makers of the French New Wave, died in March, aged 90, shortly after presenting this summation of her life and career at the Berlin International Film Festival. Mark this on your cinephile to-do list without hesitation.
HIGH LIFE
French genre-flipper Claire Denis makes her English-language debut (barring her recently unearthed short gem from 1991, Keep it for Yourself) with a bonkers narrative that sounds something like a cross between Solaris and Alien, with copious amounts of bodily fluids thrown in for good measure, therefore earning the right to be truly called "adult sci-fi", and qualify as unmissable. Starring Robert Pattinson, Juliette Binoche and, um, Andre 3000! Fans of cerebral outer space tales may also enjoy Aniara, a Swedish parable set around a colonial mission to Mars.
A WHITE, WHITE DAY
The title suggests snowy landscapes and wintry pastures in this formal, and experimental, take on the Scandi-noir, yet it derives from an Icelandic belief that when the fog meets the ground you can speak with the dead, a fitting metaphor for this acclaimed and well-acted story of obsession surrounding an ex-cop's discovery of his late wife's affair. If you like 'em gritty with a hint of existential dread.
HAIL SATAN?
This documentary on America's Satanic Temple (more accurately a group of grassroots political activists), is framed here as a quirky comedy, following this merry band of pranksters as they pull stunts and protest the ever-present relationship between church and state. Every year there's a standout American political doc, and this is the one to beat for 2019, even delving into the satanic panic of the '80s, which any metalheads or D&D players from the era will no doubt recall.
ONE CHILD NATION
Just going by the topic alone, this looks to be one of the more interesting, challenging and darker documentaries of the festival; an exploration of the horrors of China's one-child policy that was in place for 35 years, focusing on the individual stories of ordinary people trying to make sense of what was effectively a national trauma.
JUDY & PUNCH
This potential cult hit from first-time Australian film-maker Mirrah Foulkes presents the fictionalised 17th century town of Seaside, a place of lawless drunkenness, public lynchings and puppet shows, where the title characters are imagined as a pair of travelling performers, played by Mia Wasikowska and Damon Herriman; a couple whose squabbles soon turn into abuse and violent revenge. Sound like fun? If that's not enough, there's also Jennifer Kent's The Nightingale to satiate your need for a more realistically depicted Australian colonial revenge narrative.
IN FABRIC
UK director Peter Strickland made two of the most intriguing arthouse genre mashups of the past few years in Berberian Sound Studio and The Duke of Burgundy, and his latest has picked up raves everywhere it has played. The story of a killer dress sounds absurd, but it's exactly the type of thing that would've been churned out by an Italian studio in the '70s. Strickland knows his stuff, and if you're a fan of artfully produced and self-aware homages to giallo, with outstanding sound-design to boot (and really, who isn't?), this is another must-see from the year's programme.
CAPITAL IN THE 21ST CENTURY
Thomas Piketty's international bestseller from 2014 has now received an audiovisual boost from New Zealand's Justin Pemberton, in what is sure to be the highlight of the year's documentary offerings.
ANDREI RUBLEV
Russian master Andrei Tarkovsky's second film, made in 1966, tells of the life of a 15th century painter. It's been nigh-impossible to see in a good quality print for years, yet always lingers near the top of any best-films-of-all-time list. I've never seen it, but can't wait to experience its glory for the first time in the mighty splendour of the Regent. If you need another black-and-white classic to get you through the festival, the all-time-great Ealing comedy Kind Hearts and Coronets, featuring Alec Guinness as a grand total of nine characters, is also playing.
MID90S
Everyone's favourite lovable schlub, Jonah Hill, turns his hand to directing for this homage to the films that used to be screened at the festival back in the days of yore (the clue's in the title), a grunge-era skater story shot in 16mm with a Trent Reznor/Atticus Ross soundtrack ... Chewie, we're home!
THE THIRD WIFE
Another directorial debut, from Vietnamese-born, New York-based Ash Mayfair, tells a story from her own family history; her great-grandmother's arranged marriage, as the third wife of a wealthy landowner, in 19th century Vietnam. Creating a stunning visual world to tell her story, itself a comment on the, shall we say, sumptuousness of costume dramas as a genre, this also reflects upon the innocence of its lead character, a 14-year-old girl who isn't quite fully aware of the terrible situation she's in.
BY THE BALLS
Rugby! We all love it, some more than others, and this doc looks back to an age in New Zealand's history when sport and politics made rather close bedfellows indeed; the period around the time of the Cavaliers tour to South Africa and the 1987 World Cup, still well before the professional era, when so many outside events conspired against our beloved team. Featuring candid interviews with the players who were there: David Kirk, John Kirwan, Buck Shelford and Grant Fox, not to mention the voice of New Zealand rugby himself, Keith Quinn, this should be a fascinating and insightful look at our country as seen through the lens of our national game.
COME TO DADDY
On the 25th anniversary of the Incredibly Strange Film Festival, and with a long string of producer credits (for some truly excellent genre work) on his resume, it's a pleasure to see ISFF-founder Ant Timpson's name on the director's chair for the very first time, and if his pedigree is anything to go by, this will be another truly excellent mashup of weirdness, laughs, scares, surprises, a little harmless violence, and all the other good stuff ...
MIDSOMMAR
... and finally, a last minute addition to the festival, and for horror fans it's a crucial one to get to. Delayed from playing the cinema circuit for reasons unknown, NZIFF have heroically picked this up for one night only; Ari Aster's follow-up to his wickedly good debut Hereditary, this stars the always amazing Florence Pugh in a Wicker Man-esque scenario that may or may not involve American backpackers and some kind of human sacrifice and/or pagan rituals, and that may or may not be a metaphor for a relationship in disorder, or a comment on the American way of life ... in fact, best not to think about it really, you'll give yourself nightmares ...
... and that's it for me for another year ... until next time, may all your movie dreams come true ...
The festival
• The New Zealand International Film Festival runs from Thursday, August 1 to August 18 in Dunedin and from August 15-25 in Gore.
• Films screen in Dunedin at The Regent Theatre and Rialto, and in Gore at the SBS St James Theatre.
• The programme with times and dates is out now.
• For more information go to www.nziff.co.nz