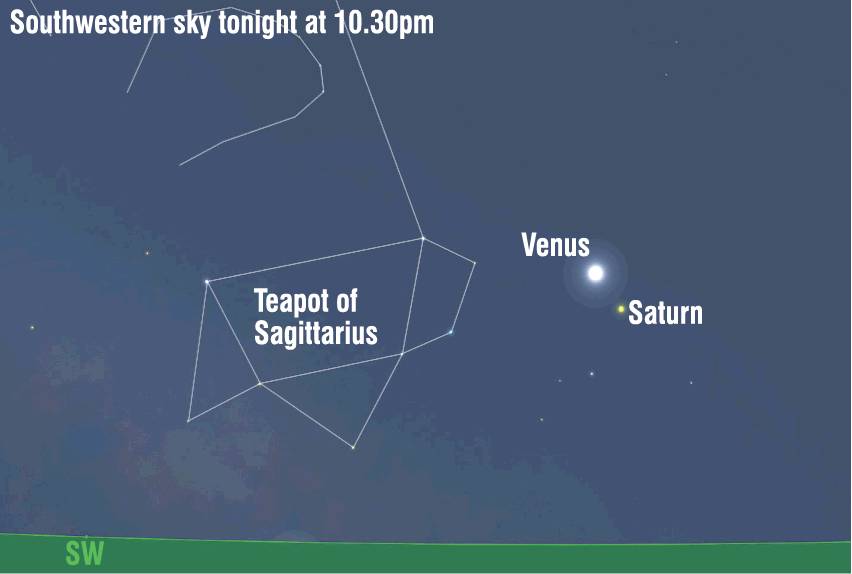 A full moon occurs tomorrow at 6.12pm. If you have ever wanted to capture a picture of the nearly full moon rising, I would suggest that you dig up your camera and tripod, writes Ian Griffin.
That's because the next few nights are the best time this month to observe the nearly full moon as it clears the horizon.
Tonight, in Dunedin, moonrise will be at 8.08pm. Find somewhere with an unobstructed view to the northeast. Near Dunedin, any where on the ocean side of Otago Peninsula should be perfect.
Plan to get to your chosen spot a few minutes before the predicted time and wait for the moon to slowly rise above the horizon. With sunset in Dunedin not until 9.20pm, tonight's sky will still be relatively bright as the moon ascends.
Tomorrow, moonrise is at 9.16pm, just five minutes before sunset. The 100%-illuminated moon should make for some beautiful photographs if the sky is clear.
Once you have had your fill of moonrise vistas, rotate your body by 180deg to take in another impressive sight low in the southwest. This week, Venus is passing close to Saturn. Both planets are in the constellation Sagittarius and the precise moment of closest approach is 5pm tonight.
At that time, the distance between the two planets is less than two degrees (that's roughly twice the apparent size of your little finger held at arm's length). Venus appears roughly 60-times brighter than Saturn. That is because it is much closer to us, and is enveloped by a highly reflective layer of clouds.
While the two planets appear to be close together in the sky, this is just a line-of-sight effect. Tonight, the distance between Earth and Venus is 207 million kilometres. Saturn is more than 1.6-billion kilometres from us, which is nearly eight times further away!
If you miss out tonight, don't worry. The planets will be relatively close to each other for the rest of the week. If you have a telescope, be sure to check out both planets.