Parenting columnist Ian Munro shares some thoughts on how to cope with a move.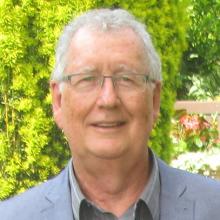 Moving house is right near the top of the list of the most stressful things we do. It was an activity that I found somewhat stressful over Easter and I wasn't even moving, merely helping our neighbours.
Packing up is probably top of my list of most hated tasks. It's not something I've ever got comfortable with, having lived in the one house until I left home and then staying in my next family home for more than 20 years.
Those of you who've lived in one place for any length of time and have raised your children there will know what it's like. You accumulate an amazing number of belongings and when it comes to moving there are some big decisions to be made as to what's to be kept and what has to go.
I had my books and accumulated "useful" bits and pieces and Mrs M her collections of items of sentimental value to work through, while the kids had almost two decades worth of treasures.
But there's more to it than that. There's the stress of the unknown, the loss of friends, a new job, the selling and the buying, and the costs involved.
For school-age kids it means putting up with your stress and coping with the coming changes, including a new school. Some will approach the move with excited anticipation and others with fear and sadness.
The best and least stressful time for them is January. This will give them a clean start to a new school year but it does mean sacrificing Christmas and the summer break to the move.
However, as for our neighbours, life isn't always that simple and things happen when they happen. The next best time is between school terms or near the end of a term so that the children can start fresh at the beginning of the new term with the enrolment and familiarisation processes happening in the days before classes start.
It's usually teenagers who find the move the most difficult. The peer group has become very important and the thought of losing friends and having to try to break into and establish new friendship groups can be daunting if not downright terrifying.
Staying on with friends or relations to finish year 12 or year 13 is certainly worth considering. There's not only their progress with their qualifications that could be disrupted but also the loss of hard-earned membership of top sports teams, cultural groups and positions of responsibility. It could be very difficult for them to regain these in the short time they'll be in their new school.
Amidst all the turmoil of the move, take time to recognise and discuss these issues with your youngsters.