If ever a year has had me question who I am, where I'm headed and what I'm doing then 2020 is it, writes life coach Jan Aitken.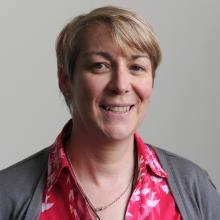 There's very little about 2020 that is "normal''. Here in New Zealand we may be experiencing a more "normal'' life than most other countries, but it's hardly run of the mill. I think we Kiwis will see more disruption over the next 12-18 months as jobs disappear and we try to rebuild the economy. More of us will lose jobs and will suffer increased stresses and difficulties as a result.
How we view ourselves - often by our occupation - may no longer be how we measure our worth. Life as we knew it will never be the same. This time of flux is a great time to pivot and change what and how we do things in order to build a more meaningful, resilient life.
Some years ago, I read an article about 50 ways to build a meaningful life.
I started reading with eager anticipation only to find myself becoming increasingly irritated the more I read. It was incredibly prescriptive, like a checklist. It came across as being "do these and your life will have meaning''. While some points were interesting, some were incredibly convoluted, and it looked ridiculously time consuming.
The main premise was we could live life on our own terms. However, life involves interacting with others and they don't always see things our way. We don't live in isolation nor do we have control over all of life's variables.
I did find it useful in that it got me thinking about what gives life meaning. What are the things that can lead us towards being happy, content, healthy and more successful - assuming that is what we want in life? Firstly, we must work out for ourselves what gives our life meaning. Those things need to align with our values and fit into our frameworks. Who we are should be reflected in what gives our life meaning.
What's important will be different for each and every one of us and it may change over the years and in differing periods of our lives.
We could all create a list of things we believe steer us towards being happy, healthy and successful; drink less caffeine, get eight hours' sleep at night, have a good solid morning routine, eat less saturated fat, read an educational book a week ... and so on. Unless these things are actually meaningful to us or give us motivation to leap out of bed each day then they are simply a list of things to do.
So, what gives your life meaning? What's really important to you? Have you ever stopped to think about it, or do you just get up, do what you need to do, go to bed and then rinse and repeat on a daily basis? What leaves you thinking "I wish I had" at the end of a day?
What would you really regret not doing/seeing/creating before your time is up? Don't be fooled into thinking these things need to be grand, they don't. They might be, but they might also be small daily activities that are simply replicated. It's not for me or anyone else to tell you what they are. The important thing is that they are meaningful and important to you. Go on, have a think about it ... what gives your life meaning?
Jan Aitken is a Dunedin-based life coach.
For more go to www.fitforlifecoaches.co.nz.
Twitter:@jan—aitken