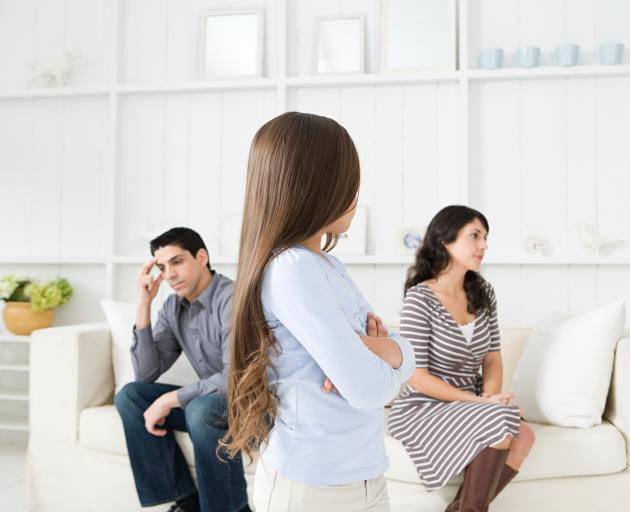 It's never easy when parents decide to separate for whatever reason. At least one or both of the adults have some level of involvement in that decision, but the children have none, writes Ian Munro.
In most cases, they're helplessly buffeted by the storm and the unknowns that follow. They're very much dependent on the decisions the adults make, often with little understanding of the implications.
So long as their routines continue, the very young generally cope. If the decision is that they're going to be spending time in both new households, then it's important that both parties stick to these routines.
Toddlers may seem to act up but it could also just be them being toddlers. The "terrible twos" will happen regardless.
However, they'll still pick up on tension and stress and, from around age 2, can get quite manipulative. Be careful that the separation doesn't give them extra opportunity to play on your fears and guilt.If you can dump the guilt and fear and carry on as normally and calmly as you can, so will they.
Four-year-olds are likely to have some strong opinions about the parenting arrangements. Accept this but stick to them. Changes will happen soon enough once they start school and that's when it can start to get complicated as they begin to build a life of their own outside of the family.
There will be weekend and after-school activities, potentially involving cooperation and scheduling for both households. Youngsters this age will become more aware of how their situation differs from others and there will be talk. Some of it may arise from other children repeating what their parents are saying.In these next few years they can begin to worry about the parent who's not the prime caregiver and may even fantasise about their parents getting back together again. If the separation has happened during this period they can latch on to some ill-chosen words said by a parent and see themselves to blame.
"If only I hadn't done this or been better behaved, Mum and Dad would still be living together."
As they hit their teens, things can go relatively smoothly if all has been managed well to date, but again the separation can provide a great manipulative weapon — blaming one parent for the situation or refusing to stay or live with one or the other. The latter could be a genuine preference, fit with their social activities or just be an attempt to destroy the arrangements to their advantage.
More than ever, both parents need to stick to agreements and put what's best for the teenager first — which won't necessarily be what they want. Good communication between parties is essential. More on that next week.