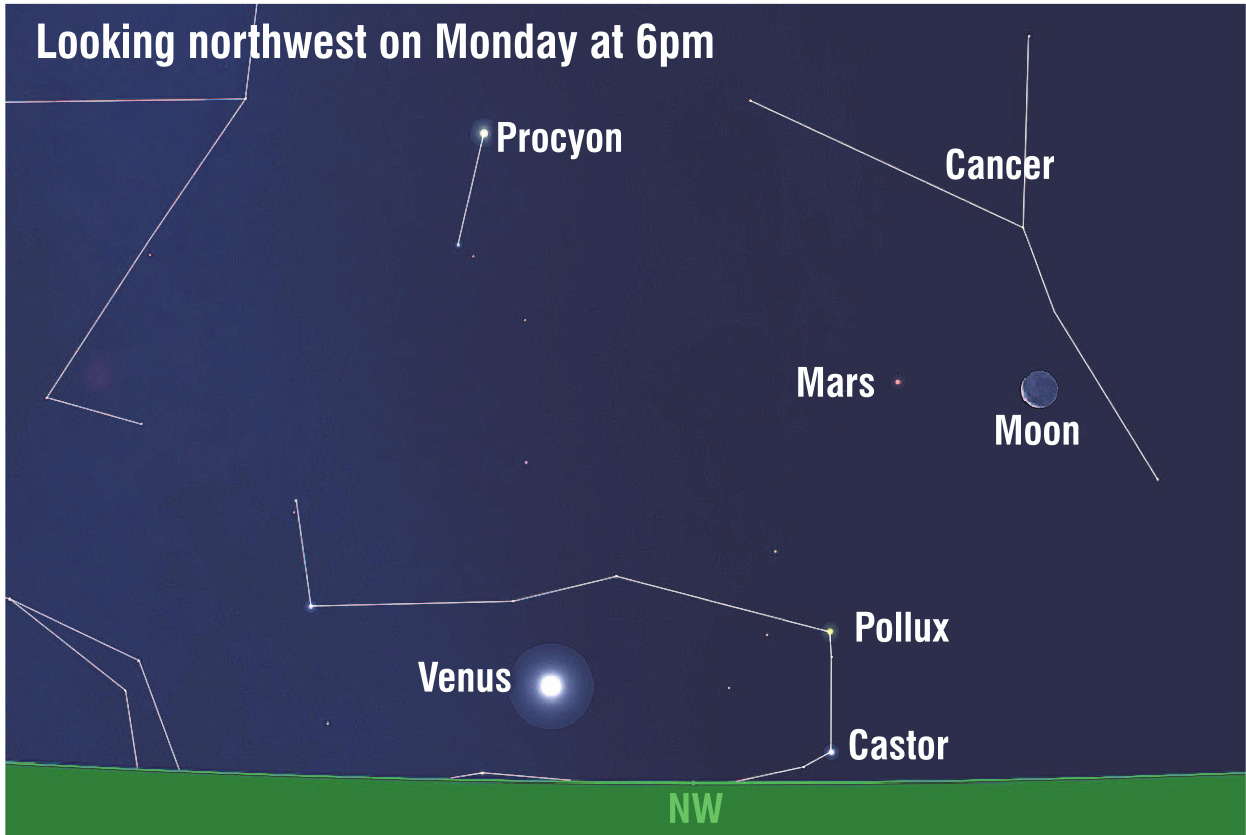 With little more than a week to go until the winter solstice, the nights are really drawing in, writes Ian Griffin. 
Sunset in Dunedin occurs just before 5pm, so by 6pm, the sky is starting to get lovely and dark. That's quite convenient because those of us with an unobstructed view to the northwest can enjoy the pleasing sight of the waxing moon after sunset over the next few nights.
Tomorrow night if you are out soon after sunset, you may catch a glimpse of the 7% illuminated lunar crescent. It will be very low in the northwest after sunset, so you will have to find an observing spot with a very clear view of the horizon.
If you are lucky, you might also be able to see Venus as an incredibly bright ''star'' very close to the horizon. At 6pm, the altitude of Venus is only three degrees, so finding it will be quite a challenge.
This week, Venus is more than 230million kilometres from Earth. It is located in Gemini, a constellation slowly disappearing into the sunset over the next few weeks.
If you have a pair of binoculars handy, try to wave a fond farewell to Gemini's brightest stars, Pollux and Castor, which form a neat triangle with Venus as the leftmost point. In contrast to the constant glow of Venus,
if you find them, Castor and Pollux will be twinkling madly. Twinkling is caused by turbulence in the thick layers of Earth's atmosphere through which the light of the stars is passing en route to your eyes.
On Monday night, the moon will be higher in the sky after sunset. Our closest celestial neighbour will be 13% illuminated and is in the constellation of Cancer the Crab.
The red planet Mars is just five degrees to the left of the moon. Mars is almost 350million kilometres away from us at the moment.
Travelling at the speed of light, the sunlight we see reflected from its surface has taken more than 19 minutes to cross the interplanetary void between Mars and Earth.