Our kids of all ages need our attention, love and acknowledgement of them and their qualities, writes Ian Munro.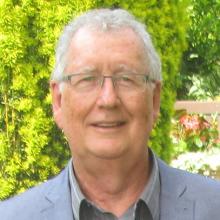 Your teenager is starting to get things right for a change. Hallelujah! You start getting back a feeling of warmth towards them. Does it mean the worst is over?
Probably not quite, but you probably do want to reinforce the improvements in attitude and the renewal of intelligent, understandable interactions. What works best?
It could be by using material rewards with items that are "in" with teenagers at the moment: clothing vouchers, a phone upgrade or new games. These have their place. However, the best rewards are usually the intrinsic rather than material ones.
Intrinsic rewards that make teenagers feel good about themselves can last a lot longer than clothing or a phone. With luck, they may even remain with them for life. Our kids of all ages need our attention, our love and our acknowledgement of them and their qualities.
These are the things that help boost confidence and self-esteem and keep them making progress, achieving and behaving in the sorts of ways we would like them to behave.
Praise comes top of the list. Praise for the effort put in by the person rather than for the achievement itself. And, believe it or not, parental time would also be high on the list of things to give, even at this age. These sorts of rewards often mean we have to put ourselves out in some way, but the payoff is worth it.
You might find you want to give something a little more concrete than fine words, so here is a list of ideas:
• A toast after a special family meal where all are acknowledging and celebrating the person.
• A visit to an out-of-town friend on their own.
• A "night on the town" with a friend to a place they normally wouldn't go to or couldn't afford.
• Tickets to a major concert.
• A gigantic hug.
• A night out with Dad or Mum to a major event.
• A weekend away with Mum or Dad.
• Meet after work for a coffee or meal together. Then maybe a movie that the others in the family have no interest in seeing.
• A voucher for a night out without a curfew, to be used within six months. Special conditions apply, of course.
• A day at work with you, a relative or a family friend.
• Driving lessons or increased car-use privileges.
• Extended curfew.
• Redesigned bedroom.
Whatever the reward you hit upon, it shouldn't be offered in advance as a bribe or as part of some sort of reward-points system, because this devalues the reward and gives a sense of "I'm entitled to this". It should come as a spontaneous response of celebration and acknowledgement.