This week, some research snippets to think about, writes Ian Munro.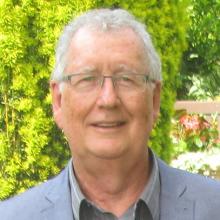 The first, an August 2016 report from the University of Auckland's Adolescent Health Research Group. Its nationwide survey found  15% of secondary pupils reported unwanted sexual contact,  just over half saying  it happened when they were aged 14 years or younger.
Unwanted sexual contact was more likely to come from a boyfriend, girlfriend or friend than from a stranger, and girls were more than twice as likely to report unwanted sexual contact as boys. Nearly three-quarters of boys and just over half of the girls never told anyone about it.
Lead researcher Dr Terryann Clark said she felt  this was of serious concern as it indicated that young people still feared judgement and blame - to be seen as "asking for it".
There can be lasting consequences from bottling this up. Young people in this situation more frequently report poorer mental health, poorer sexual and reproductive health, higher rates of substance use and not feeling safe at school.
The second survey was one conducted by the United Kingdom's Credos advertising think-tank about male body image. Just over 1000  boys aged between 8 and 18 were surveyed on whether there was such a thing as a "perfect" male body. Almost a quarter (23%) believed  there was and 55% would consider changing their diet to look better.
The biggest influences on boys to look good came from friends (68%), social media (57%), advertising (53%) and celebrities (49%).
Interestingly, more than half the boys acknowledged eating disorders, such as dieting, and extreme exercise as issues for both boys and girls rather than just for girls.
However, the survey found that the relatively low awareness of boys' body image issues among parents and teachers, coupled with a culture of boys not discussing their worries, meant it was hard for boys to seek support.
Finally, some reassuring news - or not. Alberto Posso, of the Royal Melbourne Institute of Technology, spent time analysing Program for International Student Assessment (PISA) mathematics, reading and science test data. He found it seemed to show that teenagers who played video games scored more highly than non-gamers.
Possibly gameplay equipped pupils to apply and sharpen knowledge they had learned in school as they solved problems that required understanding of these subjects.
Or perhaps these pupils are just naturally gifted in these subjects, which draws them to gaming, and, perhaps, as a result of being gifted, they just have more time on their hands to game.