Christmas is coming and while the geese might be getting fat, the wallet is unlikely to be - unless it's with eftpos receipts! writes parenting columnist Ian Munro.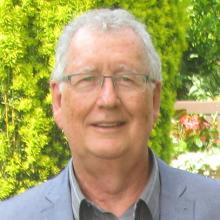 The letterbox is also being well fed with junk mail. It's a bit like junk food, really: You know you probably shouldn't consume it but the temptation is there to have a taste of what's on offer.
Bad move. Especially if the kids also get a taste of the contents and pick up the usual encouragements to harangue Mum and Dad into buying the latest and greatest of whatever is the must-have of the moment.
The aim is to make us feel like Scrooge reincarnated if we don't comply; to make us feel as if we're depriving our youngsters if we don't submit.
There's nothing wrong with spending a little extra at times and giving them something a bit special but it should always be on our terms, at a time that suits us and when we can afford it. And that mightn't always be Christmas.
The pre-Christmas period is a good time to talk to them about the value of money and how we intend to budget for Christmas so that the whole family can have an enjoyable time.
With this established, it's easier to say "no" to repeated requests and refer them back to the earlier talk. With reasons well established in our minds and in theirs, it'll be more likely that we won't give in. Once they realise this, we're less likely to be pestered and made to feel like the Grinch.
It's also a good time to talk about the meaning of Christmas and the associated gift-giving and establish that part of the gift-giving budget is to be for people outside the extended family.
Take them out on a buying expedition for a charity or a foodbank. There are also opportunities to buy a child in another country a school desk or schoolbooks, or village a chicken or other animal. Children will generally buy into this, as this giving is at a level that they can understand.
Other Christmas gifts can be home baking delivered to elderly neighbours and toys no longer required put under the church or civic Christmas tree.
How about family presents to each individual? This can work for older children who have some money. Parents and children contribute to buy a single present for each individual from the rest of the family. This will mean fewer presents but perhaps something more worthwhile.
Always keep in mind that it will be the time you spend with them, the celebration and the family Christmas traditions that will be