We must give our children a sustainable environment, favourable to human existence, says  parenting columnist Ian Munro.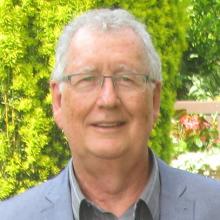 As thousands of litres of aviation fuel burnt outside the plane window, I reflected on the event that drove Brexit off the front pages of the UK's newspapers during my stay - the Extinction Rebellion. It gridlocked parts of London over a week as hundreds of protesters occupied key parts of the central city.
I heard Greta Thunberg speak to British politicians about their posturing on climate change without taking any real action. I heard and read the responses from people who had no other argument to use against what she said but personal attack.
Grown men, with neither the mental capacity to understand the basic science nor the ability to put together a counter argument, did what has now become the norm - they went for the jugular of this 16-year-old for daring to point out the obvious. She was being portrayed as an"enemy of the people" or, to quote one columnist, "a patsy for scared and elitist adults."
I suspect that, deep down, they know the game is up.
And, as thousands of litres of aviation fuel continued to burn outside my window, I mused on the things that are going to have to change. It will be expensive and it will be painful.
Over the past 20 years of writing this column, my underlying philosophy has been that the two most important things you can give a child are love and time. Today, I'm adding a third - a sustainable environment, favourable to human existence.
As Sir David Attenborough recently said, "We have done terrible things. Young people may lack experience but they also have clear sight. They can see perhaps more clearly than the rest of us who have been round for some time. We older ones should take notice."
There's an ignorance abroad among people who should know better and a refusal by many world's leaders to act, for reasons best known to them, although not hard to surmise.
While we have seen some action in New Zealand in the past week, and even been complimented by the UN Secretary General on that, it's still a strange space we're in. We know that things aren't right and that we need to do something about it and yet we largely continue to act as if nothing's wrong. Someone else will come up with the solution and all will be well.
What a topsy-turvy world it is that has put youngsters into the position of trying to force adults to face up to the biggest challenge humankind has faced. Wars and pestilence pale into insignificance, although may well come into their own again sooner than we might think.
So, on Friday, May 24 - the planned date of a second global climate strike - we need to listen to our teenagers. And then, we need to act. Each one of us. If we parents and grandparents don't, the future and quality of life for our children and theirs will become increasingly grim.