We're soon to enter the time of the year when decisions have to be made about which secondary school your youngster will move on to, writes parenting columnist Ian Munro.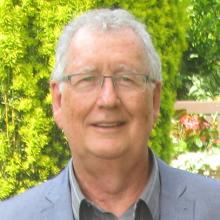 For many the choice is a no-brainer. It will be the school that the older sibling is attending or where Mum or Dad were educated. However, for others, especially if it's for your eldest, it can be a time of anxiety.
The good news is that, in the main, all New Zealand secondary schools are staffed by well-trained, dedicated teachers and offer sound tuition in the New Zealand Curriculum within the financial resources available to them.
Having said that, schools do have their own particular characteristics, areas of excellence and style of operation.
Start your investigation by wandering around the grounds at the weekend or after school. A school doesn't need to be flashy, but the day-to-day housekeeping should be done. The appearance of the physical environment reflects the level of pride pupils and staff have in their school. Is it welcoming and clean or off-putting?
The way pupils wear their uniform, behave in public and on the sports field also reflects their feeling towards their school.
Next, the prospectus. It should tell what pastoral and peer support systems operate, the policies on absences, truancy, homework, drugs, alcohol and bullying, the level of fees, uniform costs and the sort of commitment made to new technology.
Go online and read the school's latest Education Review Office report. It will give another form of insight.
If you're talking to other parents, talk widely. Take care not to form an opinion on the experiences, good or bad, of just one or two.
Open days and information evenings will be important. You can usually get a good feel for the attitude of the staff and whether or not you could develop a rapport. Certainly, you'll gain a feeling about whether your questions have been answered or you've felt fobbed off.
You might have specific things to check, for example, how your youngster's special needs will be catered for, what leadership roles senior pupils take and the opportunities for personal development, how the school views success across all activities and recognises and values it, and its commitment to multiculturalism.
If you miss the open day, get in touch. They'll have someone available to take the time to answer your questions and show you around.
Let's not forget your youngster's input, either. Each child is unique, with their own needs and strengths. They'll look at the school from a different perspective and need to feel comfortable in the school's environment. The school your eldest is attending might not be as appropriate for the next.