Americans mightn't understand the word "fortnight", but they do understand Fortnite. I've discovered my grandchildren understand both, writes parenting columnist Ian Munro.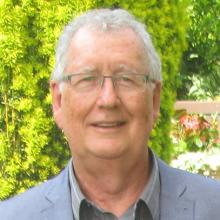 Fortnite arrived on the online games scene in 2017 and, if you don't have a young person in the house playing or at least talking about it, here's a summary.
At its basic, it's a free, online, cartoonish, shooting-at-people game with a "not suitable for under 12 years of age" rating.
Players of all ages from around the world compete to be the last person standing. They can talk to each other by voice and on-screen text chat as they play.
Those who do have a "Fortniter" in the house are likely to be struggling with the constantly changing jargon, the amount of time it can absorb and the exposure to violence and to unknown people of all ages playing against and communicating with your youngster.
You could also be wondering whether it's addictive.
If they're playing at home, you can at least monitor what's happening but, if it's at a friend's place, you mightn't be aware of the issues or the age restriction.
The game is skilfully made to keep players coming back. When you lose, it's only just - you can surely do better next game. A bit like the pokies giving you a few small wins every so often.
There's also a reward system and researchers have noted changes in brain structure and function of big-time players similar to those in people with substance addictions. But that's not your average kid.
What's in it for the makers then?
Well, first you set up an account with your email address and a user name, no age asked for. While it's free to play, you can make in-game, credit card purchases that give you access to the full game and extensions.
You can also purchase "skins" to change your character's appearance. Some skins are billed as rare with limited availability. There's both commercial and peer pressure to make purchases.
If you have concerns, here are some things to consider.
Try the game out yourself, get to know how it works and talk about it.
Make use of the game length of no more than 20 minutes to set time or number of game limits. Be aware, though, that in playground mode players can "respawn" to make one game last indefinitely.
Get to know the privacy and communication settings. No headset also limits communication.
Shutting off the internet will, of course, shut off the game.
If all else fails, become skilled at the game yourself and become an online Fortnite coach. There's apparently good money to be made.